I was never much interested in playing with dolls as a child, but since baby owl arrived I find the urge to dress him up quite irresistible! I love to see him in adorable owl motifs, so I've been browsing
Etsy
for sweet clothes for his Autumn wardrobe. Here are some of my favourite finds (click on images for more):
This has a nostalgic 1970s feel (so very A/W 2011!)
Perfect for post-swimming
My husband will probably object to this one - he has a low cuteness threshold!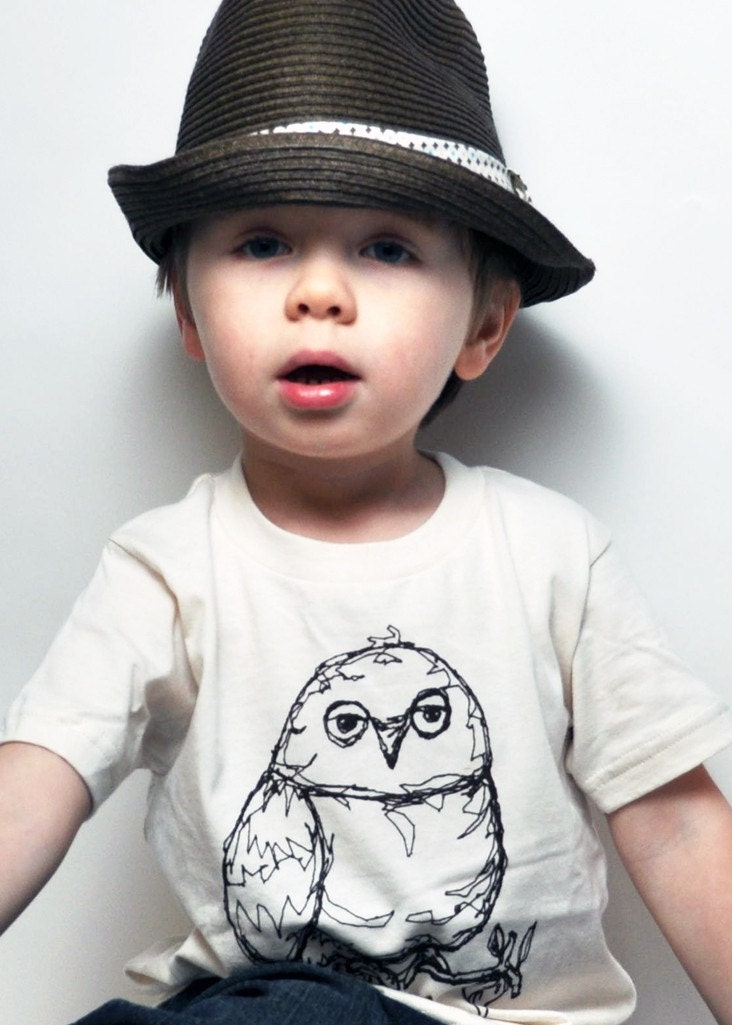 There's something debonair about this owl. I love the hat too - my little one has a similar hat and is obsessed with wearing it at the moment.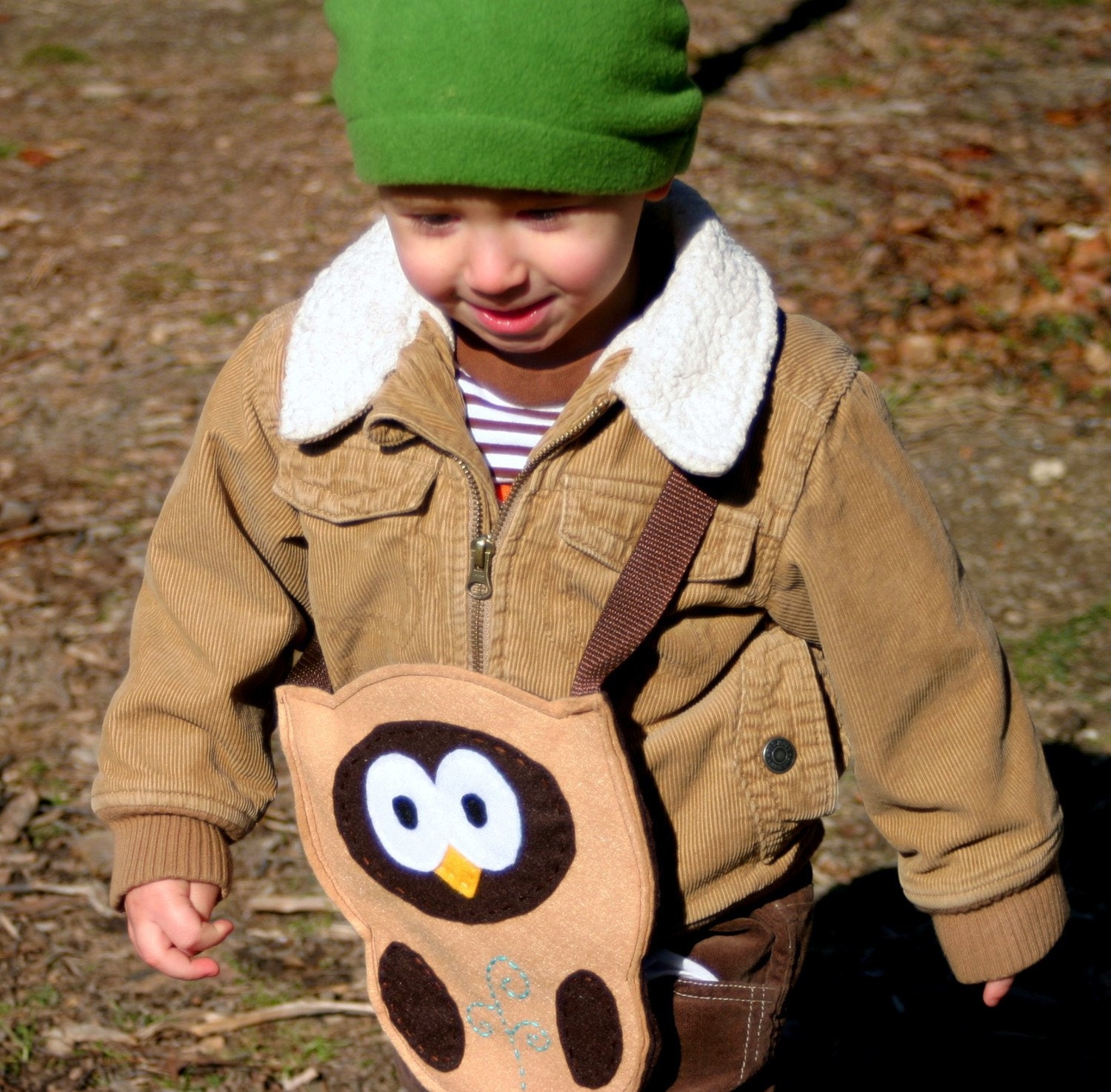 I think every toddler needs their own little bag to carry round, just like grownups.
This shop,
miasunique
, has some seriously cool clothes for babies and toddlers: cute and quirky animals - cats, lions, giraffes, owls - printed on American Apparel basics.
This is made from the softest Alpaca and would be gorgeously cosy for baby owl. I love the undyed colour too. It's a little beyond our budget however...