My letterbox has been seeing a lot of action lately, with more fun to come! Here are some of the lovely things that arrived this past week:
Yay, my giveaway prizes arrived from Clare from
Borderline
last week. She was so sweet to include little extras like the adorable stickers (I LOVE stickers) and sweet little card.
She also included some treats: a Starbar and a Halloween-themed 'screme' egg with green goo inside... yum... sorry, my man and I simply couldn't hold back long enough for me to get a photo! For more details about the prizes, see
this post
.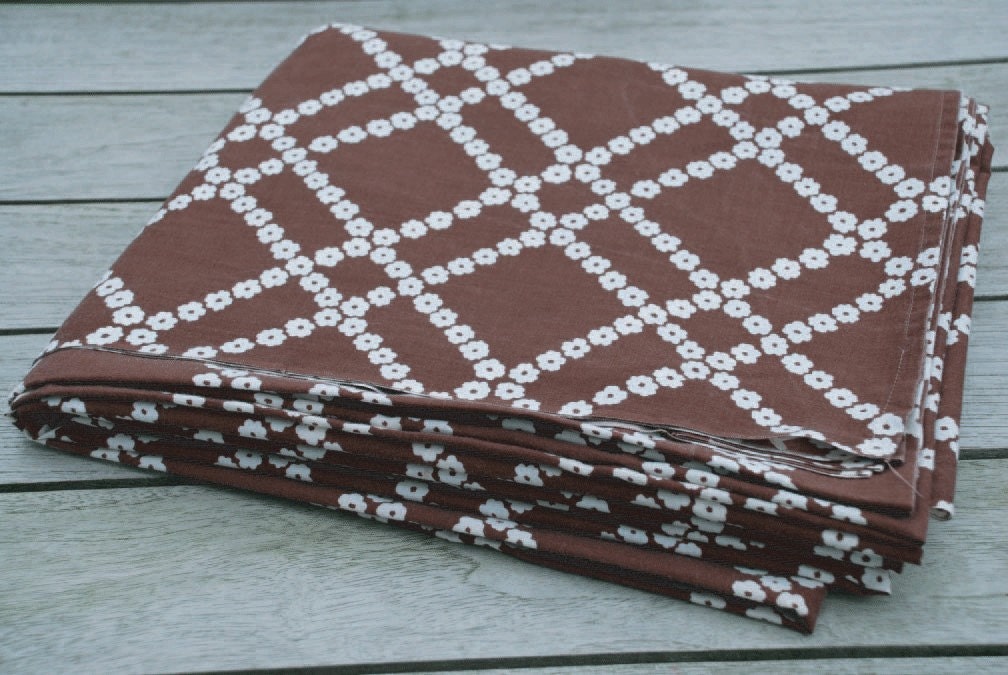 Finally this beautiful vintage 1970s sheet arrived from Kathleen of the cute vintage shop
Artiefart
, accompanied by a charming vintage card. I bought it to use as backing for the (very imperfect) patchwork quilt I'm making for my little boy. It's exactly what I wanted (and the card appeals to the mama in me)!
I will of course be posting about the results when I finally get the quilt finished... If anyone knows where I can get some vintage, plain turquoise fabric for the edging strips, please let me know!