I have a lovely treat for you today to start of the month (my birthday month)! My friend, fellow blogger and talented artist
Ashlie Blake
has created a beautiful, one-of-a-kind mixed media owl that can be won by one lucky reader of The Owl Club blog!
Isn't she adorable, with her pretty green and gold colouring, pink polka-dot heart and dainty little beak? You can see the process of making Marie in the slideshow below.
There can only be one winner, but that lucky person will not only win Marie but also a secret special handmade prize to go with her - a little something she can't live without! All will be revealed when the winner is announced. You can enter the giveaway until midnight on 7th March. Anyone can enter: international entrants welcome!
I'm trying out Rafflecopter for the first time. Let me know what you think: do you prefer this or leaving comments? Also please let me know if there are any problems with any of the links, thanks!
And hey, I know it's always very sad not to win a lovely giveaway like this one, but if this should happen to you, I think the very best way to cheer yourself up would be to head over to
Ashlie's shop
and check out all the new action there:
adorable one-of-a-kind art brooches
featuring more owls, birds and this
sweet little heart
with a touching message: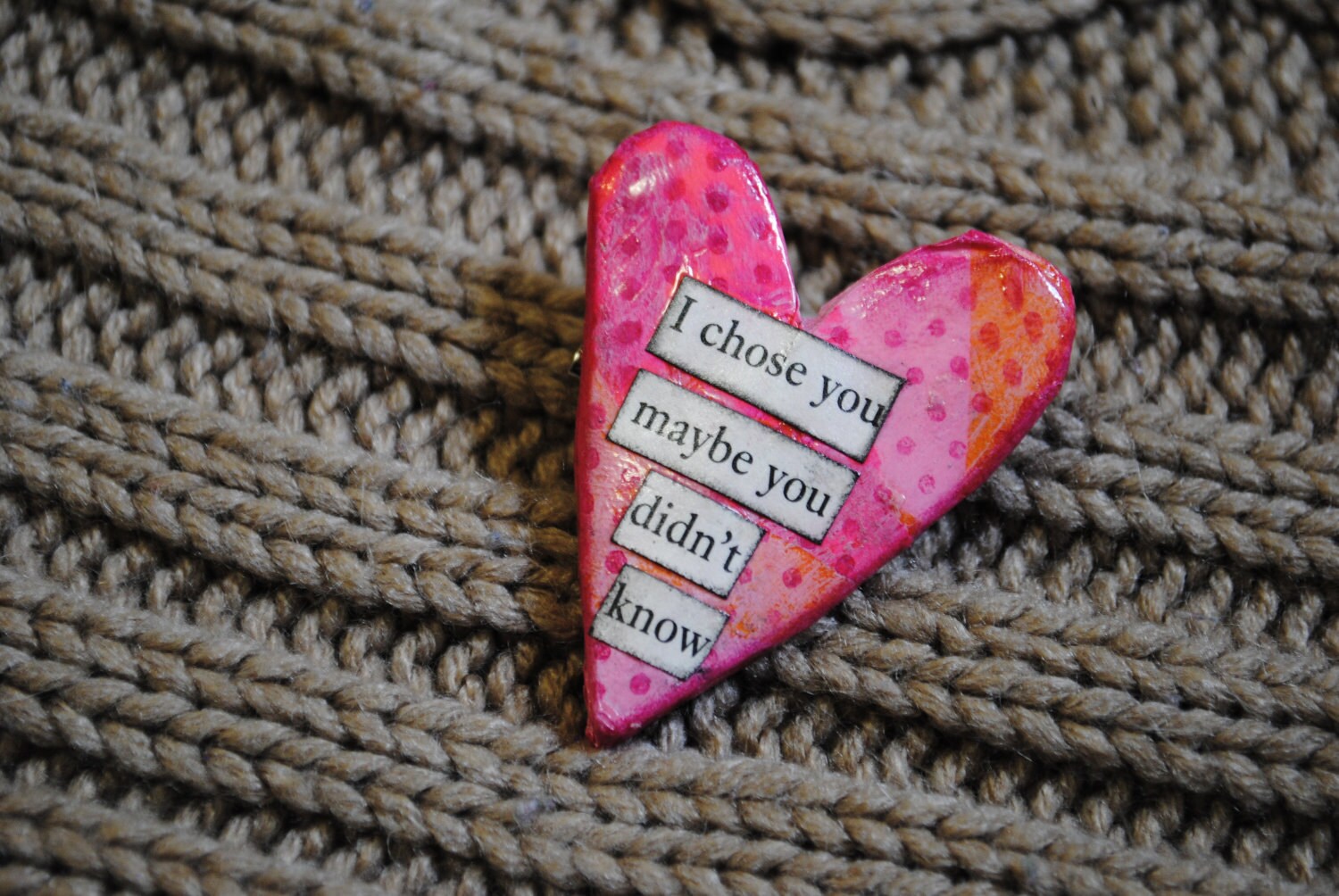 a Rafflecopter giveaway