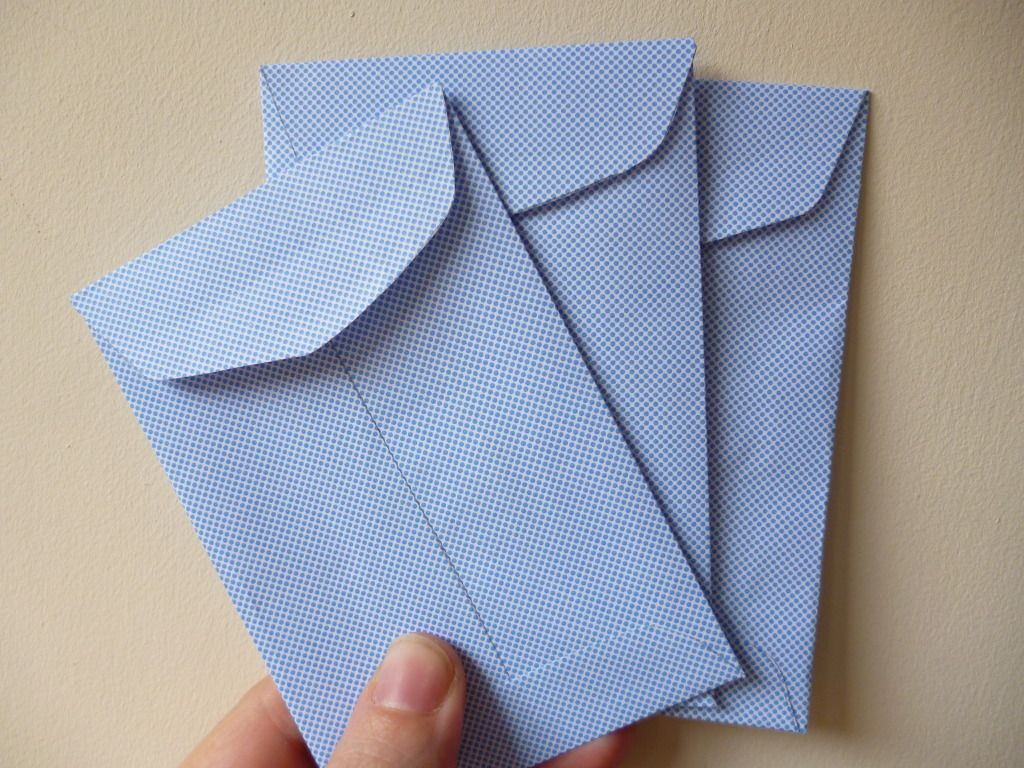 I love making my own envelopes out of
recycled materials
. An easy trick is to keep an old envelope and unfold it to use as a template. But then I saw some pretty
wooden envelope templates
on the
Blue Eyed Night Owl blog
and found them irresistible.
You may have noticed that on the inside of those ominous white envelopes containing bills, bills and more bills (and occasionally junk mail) are pretty patterns: from simple blue polka dots to intricate
flags, triangles and hexagons
. Why not turn those envelopes inside out and make them into something new? From this...
To this...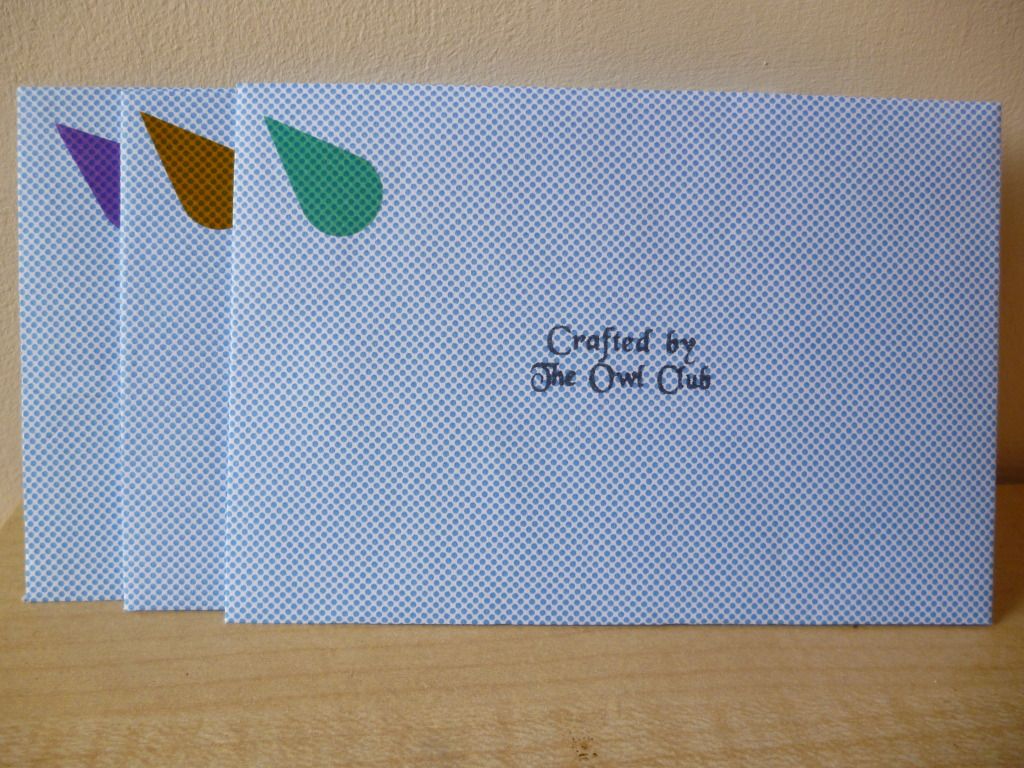 It's so simple: all I do is open out the envelope and trace around my template (if you want to use an envelope as a template just stick it onto some card and cut out first). Make sure you line up any folds on the security envelope with where you want your folds to be on the new envelope: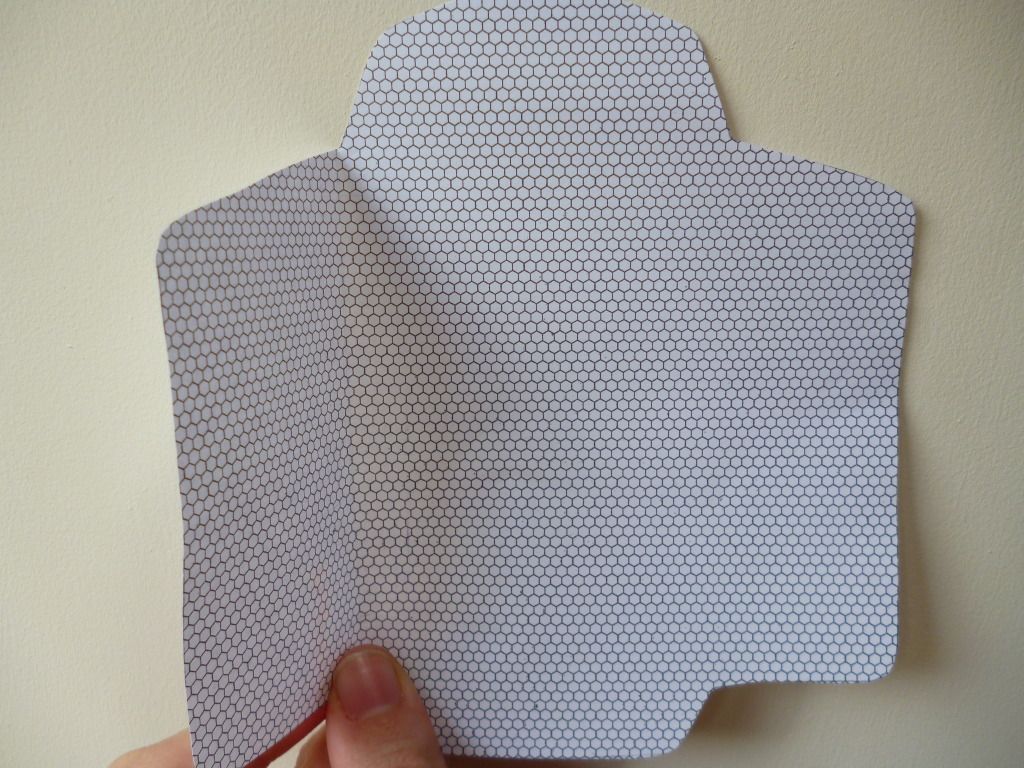 Then it's just a matter of folding the edges and gluing down the centre and bottom of the new envelope. I've found that it works best to use
mod podge and a small paintbrush
so you can be really precise and get a strong hold. Use only a thin layer or the paper can pucker.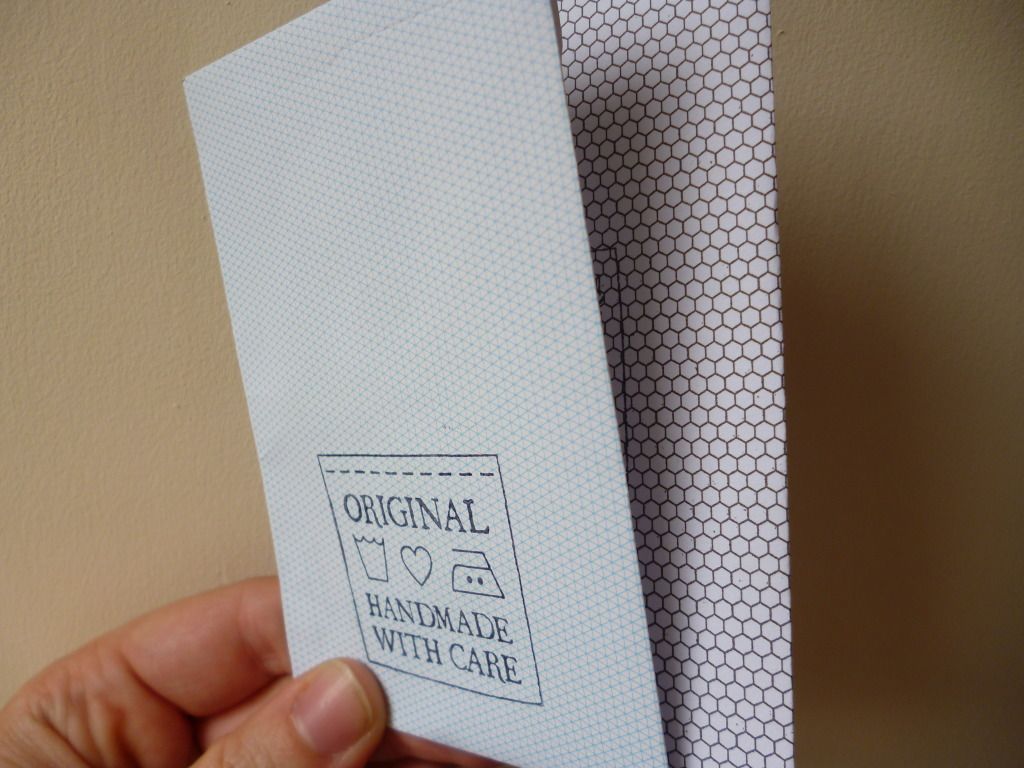 Finally, add a stamp, sticker or decoupaged image to add your own personal touch. Et voilà! These small envelopes are
perfect for holding little gifts
or notes.