The sun is out at last! Suddenly I realise all this rain and unseasonal cold weather has been having an adverse affect on my mood. In the sunshine everything smiles. At last I'm seeing the garden. My carrots have vanished without a trace! But the roses are about to appear.
Poised and ready... by the end of the month there will be an explosion of yellow, pink and red. Roses are picky but generous flowers. Careful treatment through the flowering season and we'll still have roses in December. But the most important colours in the garden this weekend have not come from flowers but rather cheap plastic...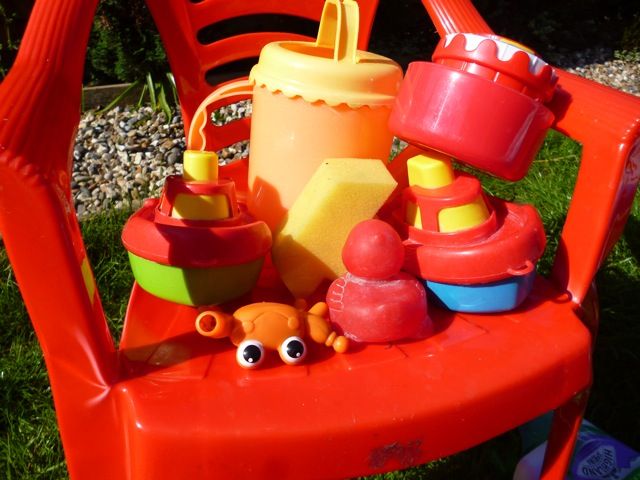 ...because it's time to play outside and play with water! Suddenly family life seems freer and easier. Doors and windows open, bare feet. This time last year we had a crawling baby and the garden seemed full of dangers. Now we have a toddler who loves nothing better than to fill the paddling pool.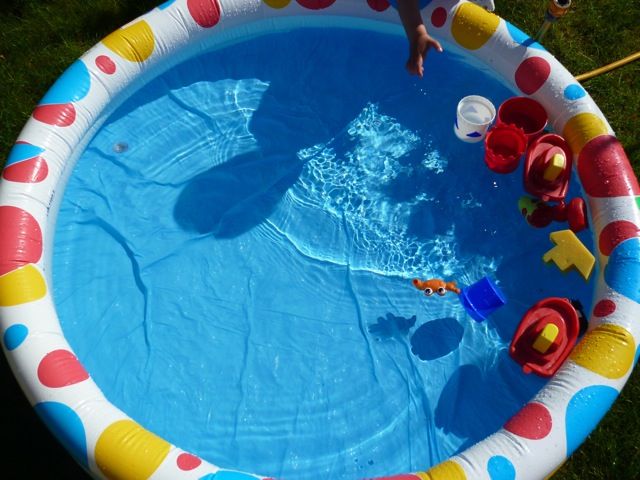 And we can cool our feet in the fresh water, drinking Arnold Palmers (iced tea with lemonade) and feeling the warm sun finally wake us up from winter.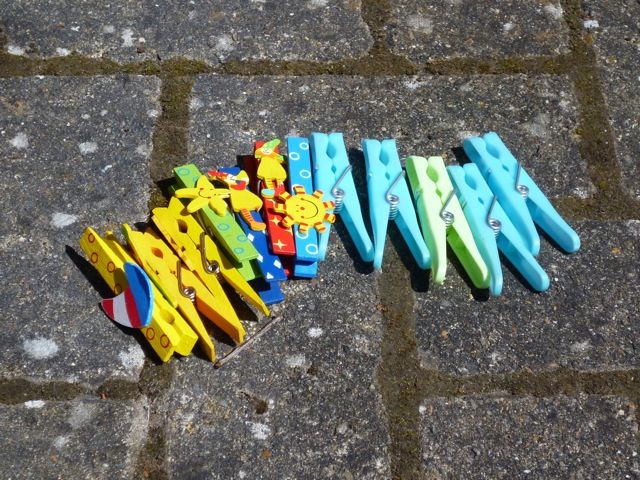 I have no problem with laundry in sunny weather. I am happy just pinning things out on the line, then taking them down again, "bone dry" as my mother would say, and with that sun-warm fresh garden smell. My son likes to line up the clothes pegs in order of interest and (almost) colour. Then he calls it a "choo choo".