Humpty Dumpty - poor old thing. He fell off a wall, and there was nothing anyone could do to put him back together. In some versions he does get up again and everyone is happy, phew! I know this because Humpty Dumpty is a big part of my life right now. My son is
obsessed
!
I probably sing this nursery rhyme 100 times a day. We have a dedicated bookmarks folder for YouTube videos. We act it out with every combination of toys and hats possible (the hat falling off is very important to my son). So when I saw this
1960s nursery rhyme fabric panel
, I just had to get it!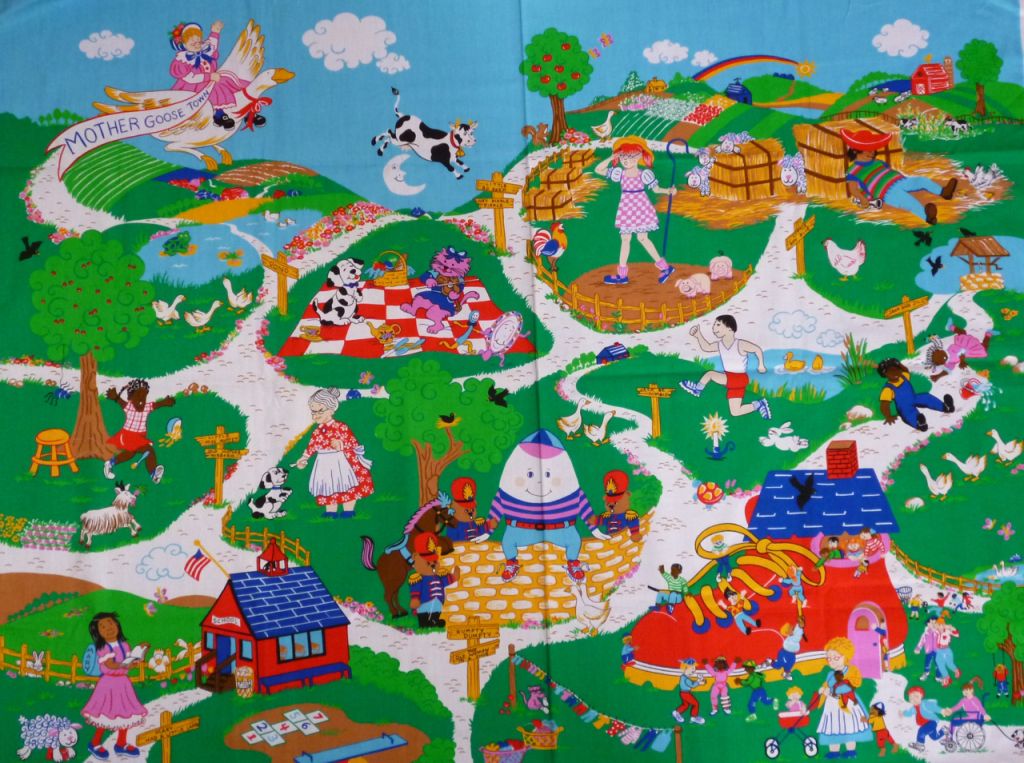 I found this at
NehiandZotz
on Etsy, a shop full of bright, kid-friendly vintage fabrics. There were two panels, so one will definitely be a playmat and the other... well, either a playmat for someone else or... who knows? One thing is for sure, though, Humpty will have to remain intact at the centre of the panel!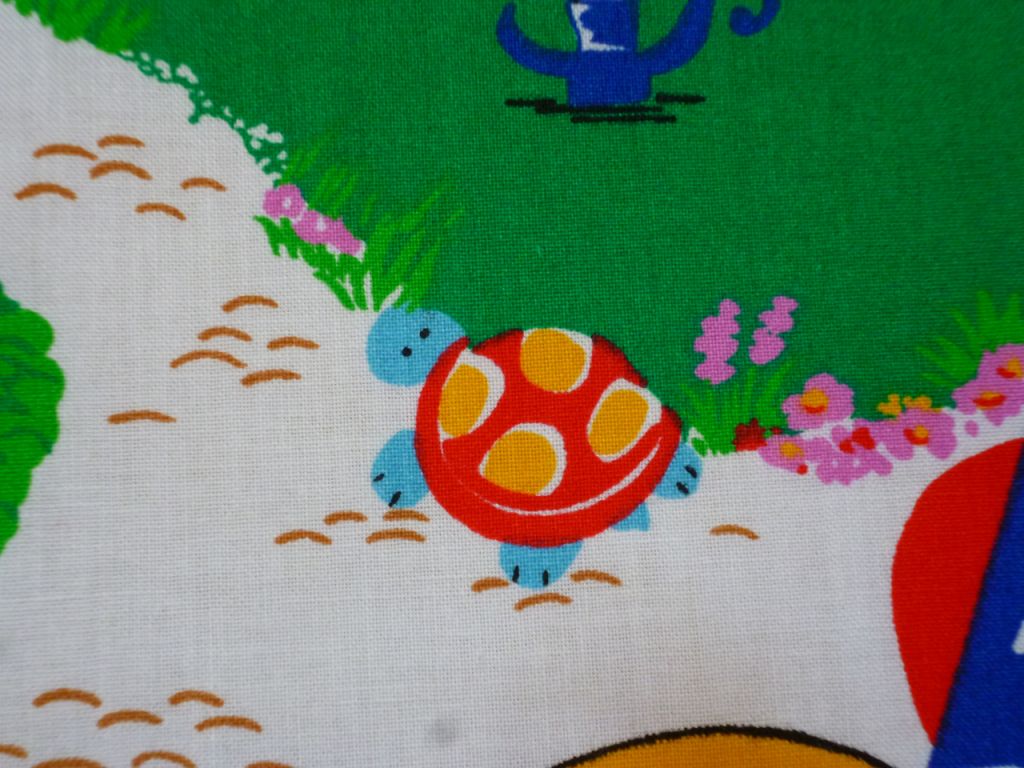 I love the 1960s colours
all the little details
for babies and toddlers to enjoy looking at and finding. My son is also a big fan of turtles and tortoises, so I bet he'll love this little guy! It wasn't cheap to buy these but sometimes it is just worth it for something unusual that will bring so much pleasure.