Usually I think of the blogosphere as connecting me with all kinds of faraway people and things, but I'm discovering it can inspire on a local level too. I found out about Judy's Vintage Fair from Claire of
claireabellemakes
, a fellow Cambridge blogger and lover of craft and vintage.
I hopped on my bike during my little one's nap and happily paid the £2 entry fee ("they made you pay to spend money?" said my husband incredulously) just to spend some time gazing at too-small-for-me elegant dresses and rummaging through piles of old silk scarves and curtains.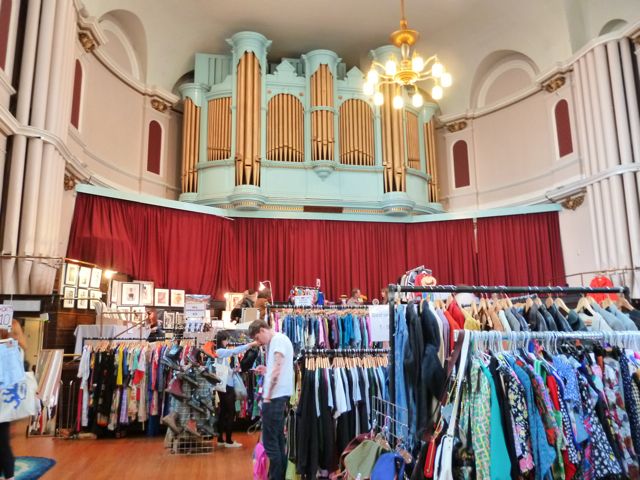 The
Guildhall
, built in 1939, is a pretty ugly building but it made a great setting, with its huge mint-coloured organ towering over rail upon rail of colourful clothes.
There was bunting a-plenty, and lots of well-dressed stall-holders working their vintage style. I couldn't resist the prettily mis-matching teacups and found myself indulging in a strawberry cupcake (certainly the best one I've ever had, although that's not saying much since I never got caught up in the cupcake craze).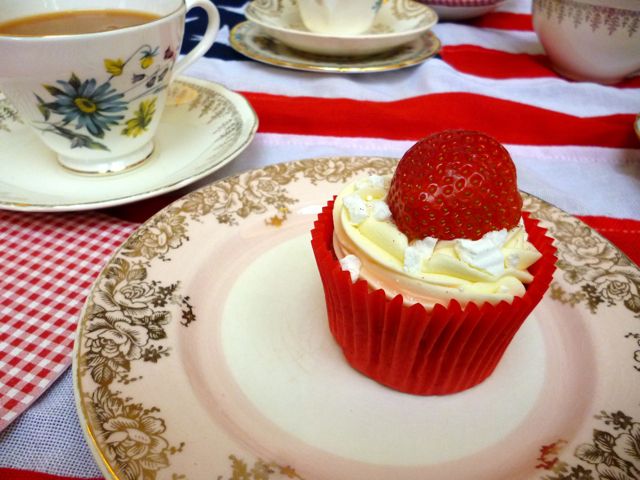 Having bumped into my friend Jenny who owns a vintage boutique (
Jemporium Vintage
) I found myself running out of time and quickly started trying things on. It began to dawn on me that what I really wanted was to find a pretty dress. Instead I found this cute kid's bed linen: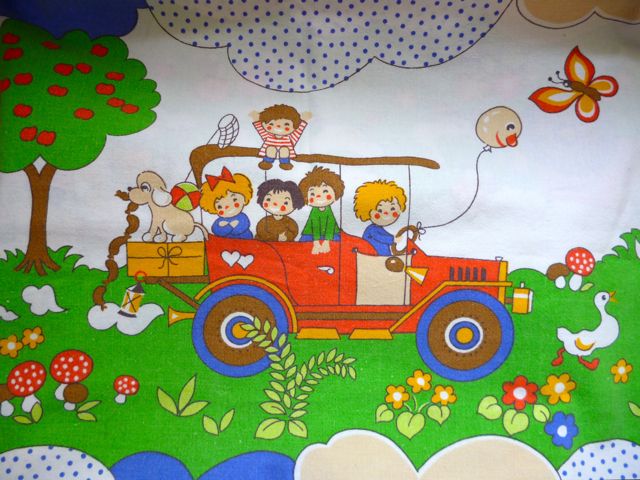 Then had to grab this cream tweed tux-style jacket, which I thought was good value for £10 (although it is called an "affordable" vintage fair, I came across many lovely items around the £50-60 mark).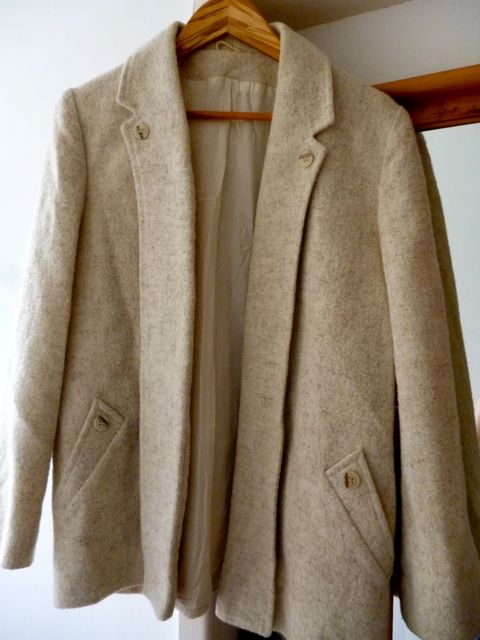 Finally, on a sale rail I dragged out this pretty, spriggy dress... it barely looks vintage to me (1990s, right?) but that just a sign of ageing I suppose!
I just loved shopping somewhere so different, with a great atmosphere. It may not have been the cheapest place on earth, but it was a delightful and rewarding vintage fix.
*update* you should check out Claire's
great post about the fair
- the photographs are wonderful and really capture the atmosphere! Plus she has a whole lot more detail about Judy's Vintage Fair...