What's a tea addict to do in hot weather? Recently, thanks to an Instagram photo from Elsie of
A Beautiful Mess
, I was inspired to try the
Arnold Palmer
: it's now my new favourite Summer drink!
The Arnold Palmer is mix of tea and lemonade. Just sweet enough without being too sweet, it is both refreshing and complex - it makes lemonade so much more grown-up! It also has a great cocktail-like feeling to it.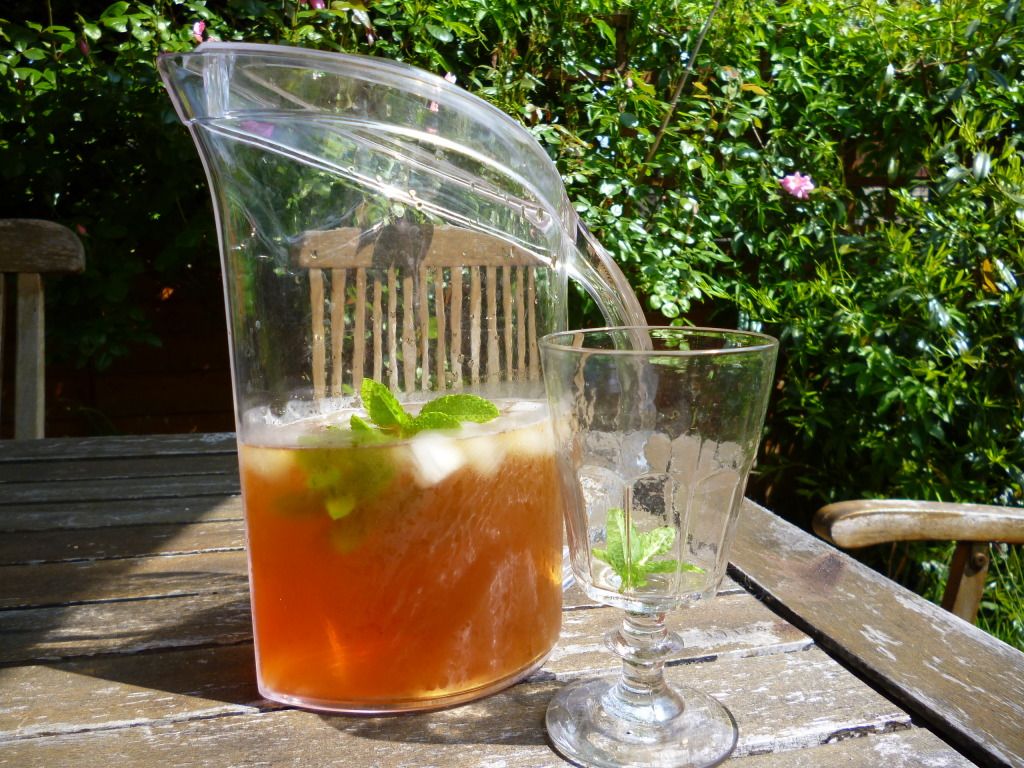 You can use any mixture of tea and lemonade to make this, and even though strictly speaking it is 50% tea and 50% lemonade you can play around with the proportions too, according to taste. Here's my favourite version of it: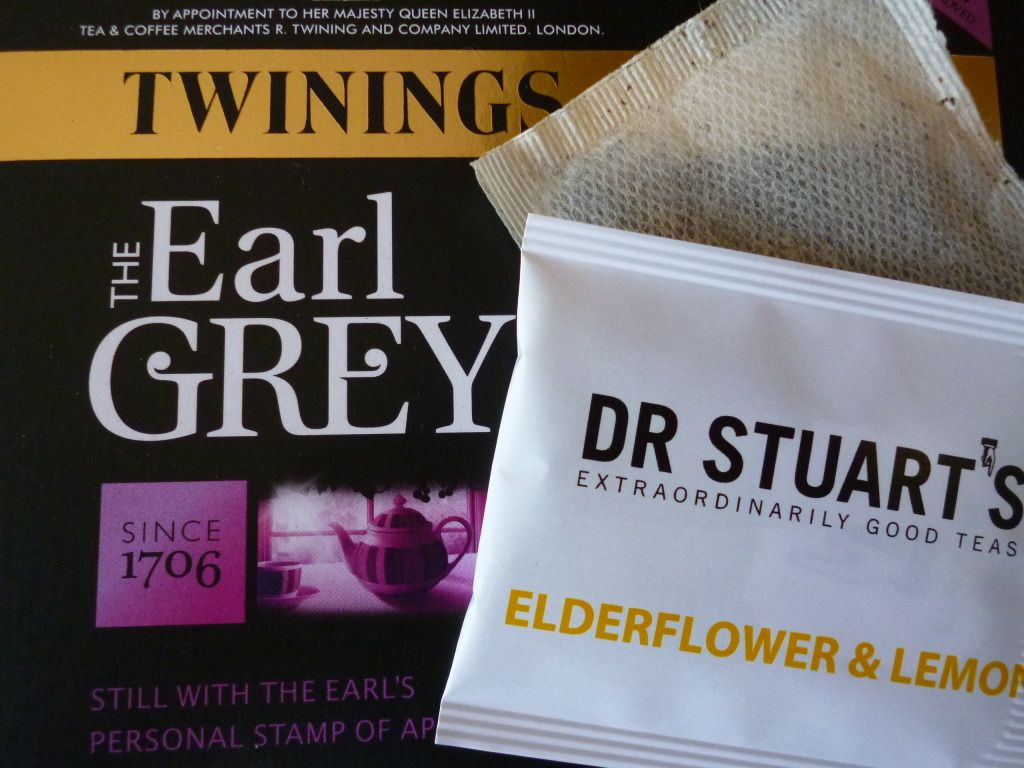 Place two Earl Grey tea bags and one Lemon and Elderflower in a mug, cover with water just off the boil and leave to cool
Place a couple of sprigs of fresh mint (preferably from your garden or windowsill) in a jug with a few handfuls of ice cubes
When the tea is cool (or cool-ish depending on how patient you are!) pour it into the jug and cover with about 750ml of lemonade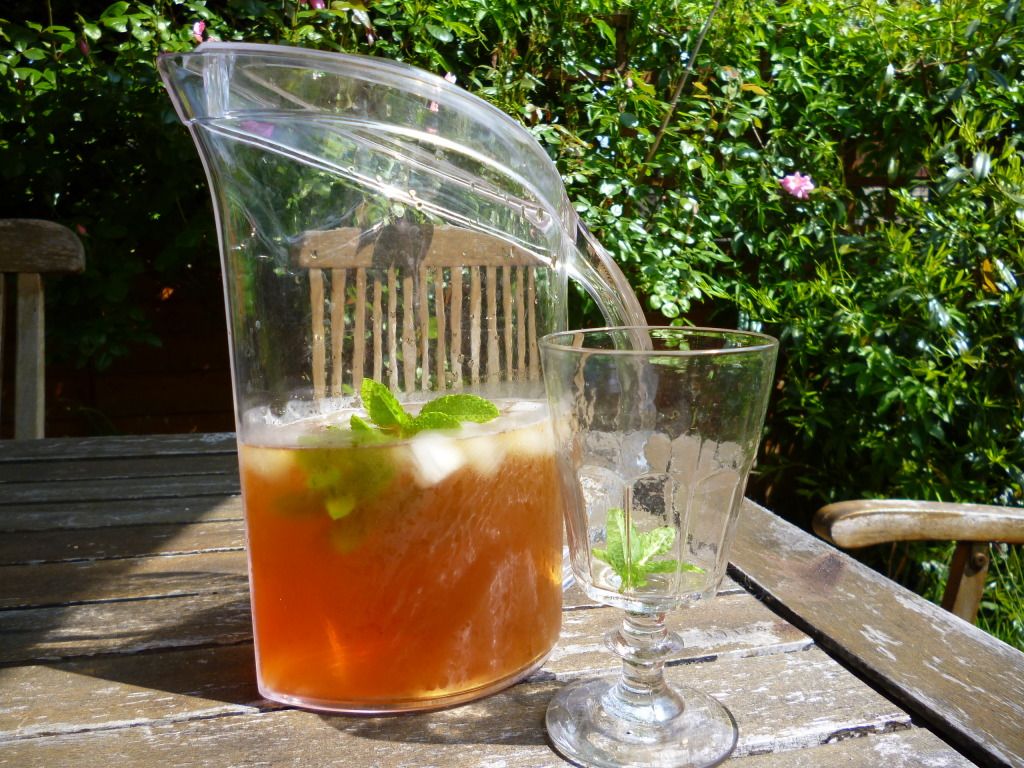 Obviously it's even better if you have a pretty glass vintage jug - we only have a plastic one. We do however have lovely antique French café glasses which were originally meant for serving Pastis.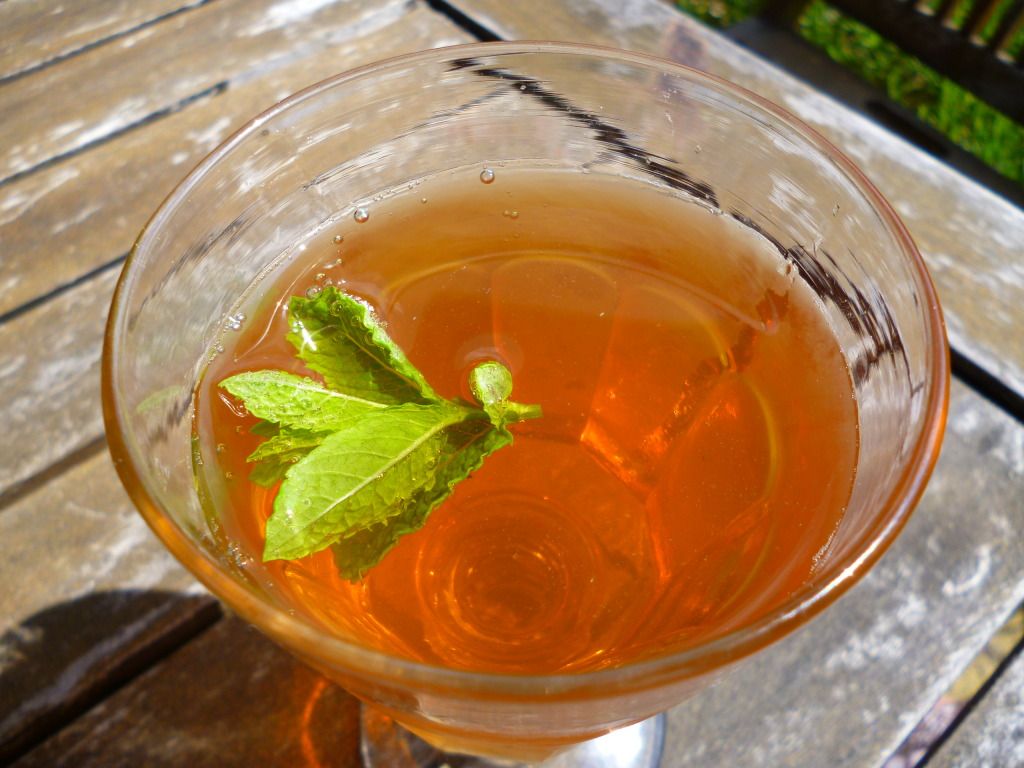 A sprig of mint in the glass is pretty, and I'd like a slice of lemon too, if I happened to have any to hand. I love the combination of black tea, lemon and mint, with the fragrant, floral hint of Bergamot (from the Earl Grey) and Elderflower.
Obviously this is made for drinking outside, in the sunshine! We have been predicted a return to cold weather, and yesterday the skies were grey and grim, but the sunshine returned in the afternoon and the warmth is persisting for now!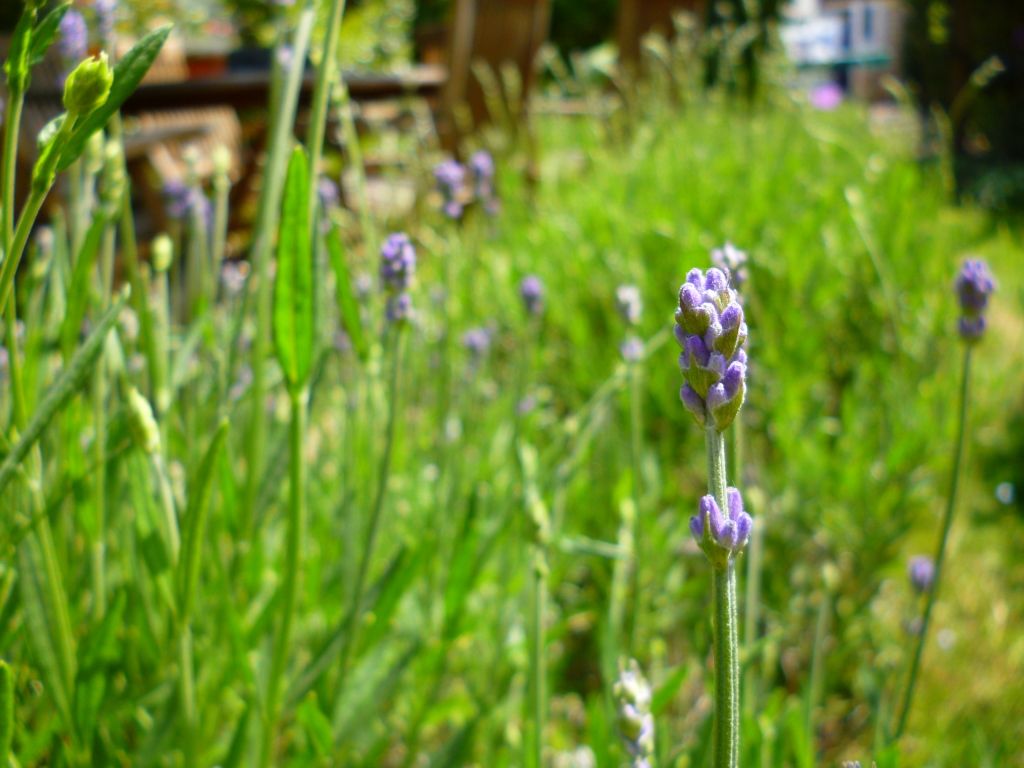 We have lots of lavender and it is coming into bloom now, which fills me with happiness. And if you fancy another inspired Summer drink, check out this idea for
lavender lemonade
, which I came across on a lovely blog I recently discovered called
Tamara's Blend
. As soon as the lavender is in full bloom I will be trying it out!