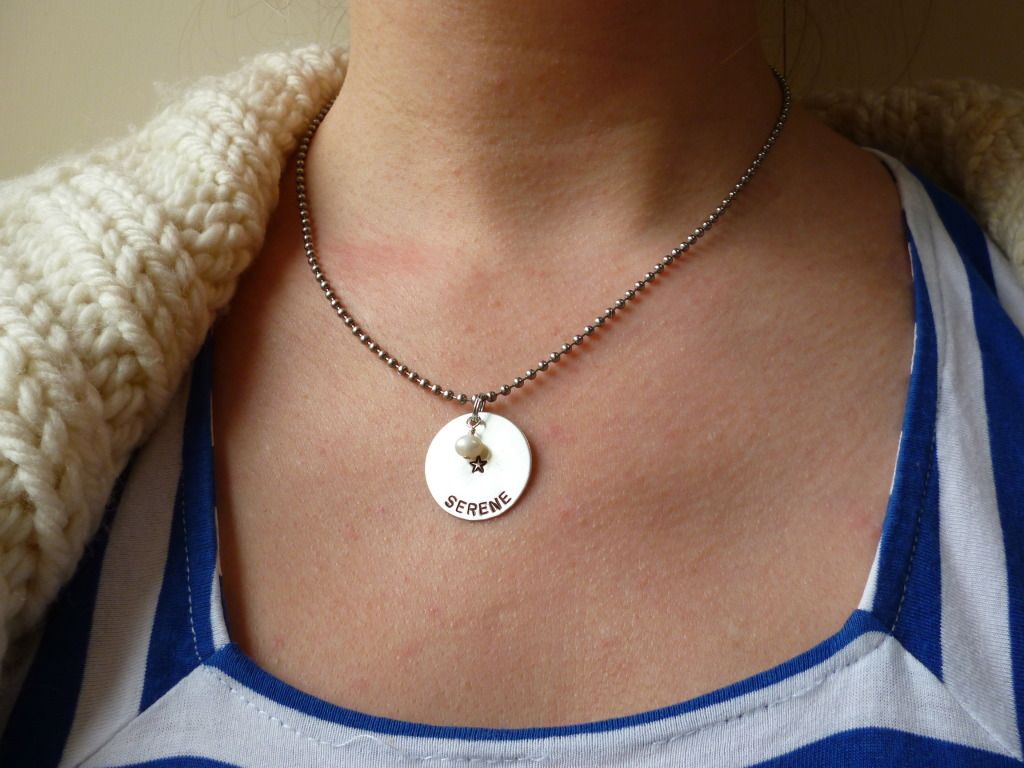 At the start of the year, I chose a word,
serene
, as a catalyst to help me make the most of the year ahead (
read the post here
). So I was delighted when I won a giveaway by
The Rusted Chain
. Their
handstamped necklaces
gave me the opportunity to choose a word to wear around my neck.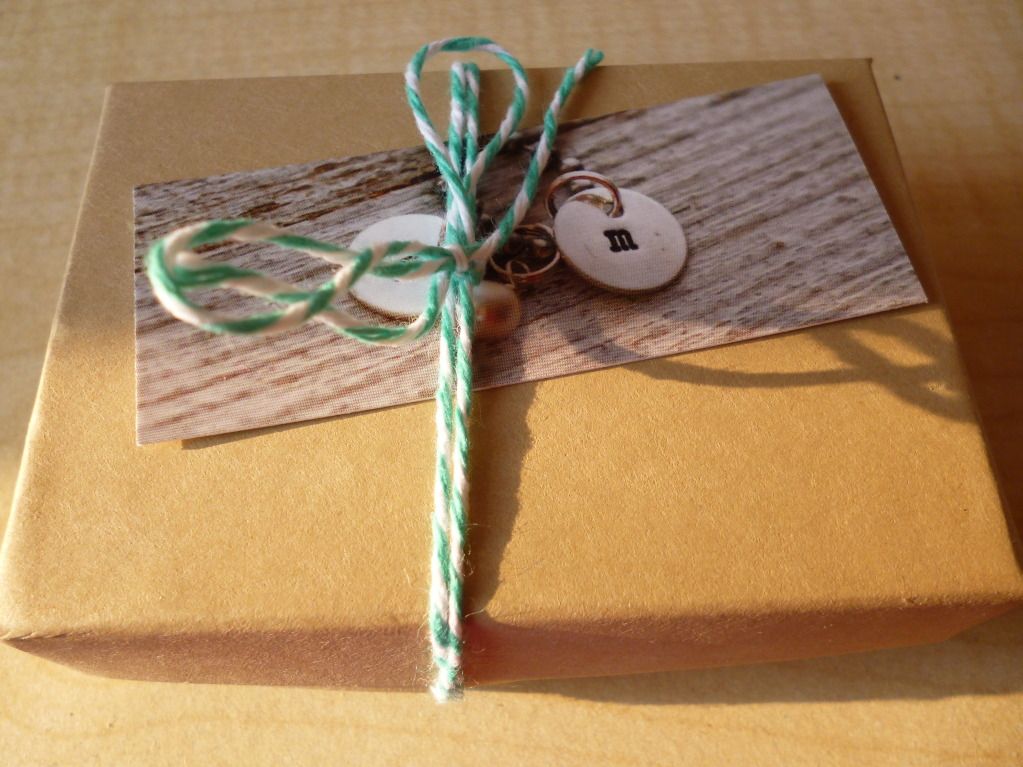 Looking at their site, it seems they no longer offer the particular custom option I picked for my prize, which makes me feel even luckier to have received my serene necklace with it's pretty little stamped star. I asked by email if I could have a pale green bead with the necklace, but I think I'm even happier with the white pearl they chose.
Serene
was a good choice of word: it's been hard to stay serene at difficult times, but that's why I chose it. Having the word in mind has helped me to hold it together! I will wear my necklace often to remind me of the calming creativity, strength and blue skies I associate with the word.