Although the first wave of Smash Book enthusiasm may have subsided a little, I've found it has become a small but essential part of everyday life, this process of
gluing and jotting
, a lazy, haphazard version of scrapbooking. It's great for saving my son' first artworks (like the sponge-printed plane above)...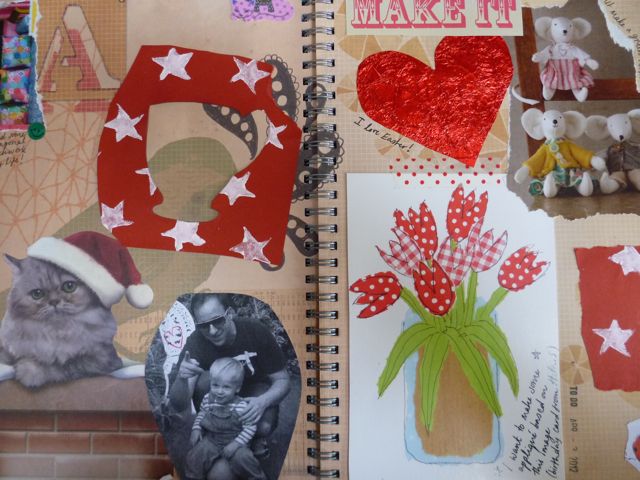 ...ideas for things I want to make, snuggled up alongside odd bits and pieces, cute photos accidentally printed out on the wrong setting...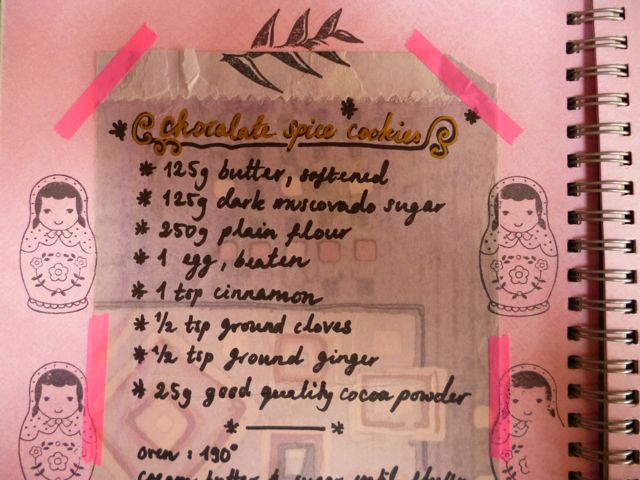 ...recipes discovered half by accident (I will definitely be sharing these on my blog when I next make them - my first experiment was devoured by the whole family before photos could be taken!)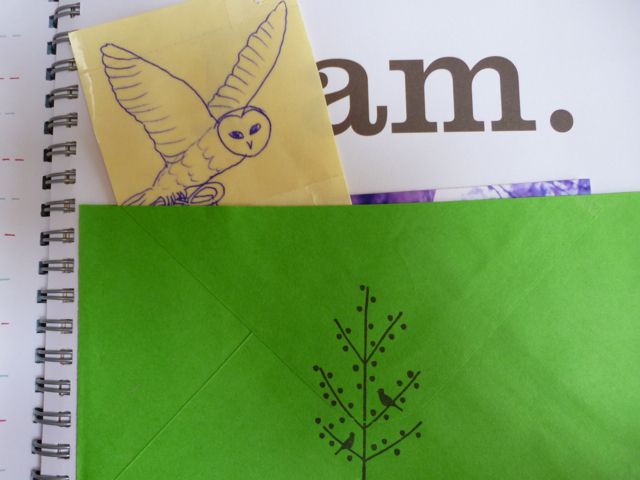 ...and pretty things tucked into envelopes to be taken out and admired, calling forth memories each time (the owl was drawn by Laura of
Blue Eyed Night Owl
on an envelope).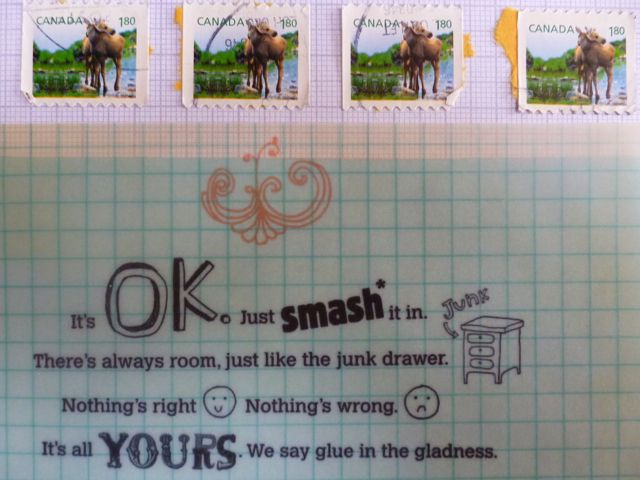 I find I don't have many "full" pages because I haven't been thinking in terms of "pages" - instead just popping things in on whichever page seems to suit them. I've kept the "instructions" shown above because I like to re-read them and remind myself of the Smash Book ethos:
"nothing's right, nothing's wrong"
. It's liberating, and it keeps it quick and experimental. I also wanted to share with you this inspiring video, which Masha of
Hearting Handmade
introduced me to: get messy, crumpled, random, textured... and enjoy!