Like many kids, my little boy loves trains, so I've been making him a fabric train picture for his 2nd birthday. I used it for the invitations and decorations at his party, and it will also go up on his wall so he can have his own special train there.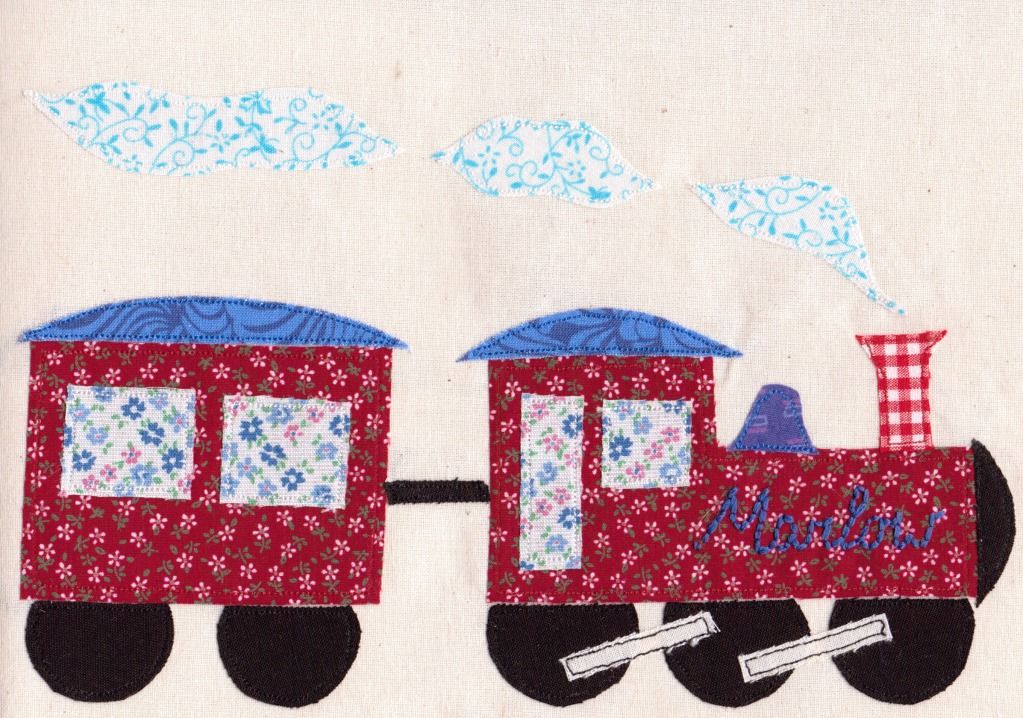 Spot the difference? The framed version is slightly different to the scanned image above. I just couldn't manage quite to finish it in time to get the invitations printed, so for want of the perfect gingham blue ribbon on the fenders, I went ahead and designed them anyway.
Sometimes done just has to win over perfect! But I still sought out the ribbon I wanted and sewed it on for the framed version. I'm not claiming it is "perfect", but it's more how I imagined it, and that's important to me.
More important than that though: the little one loves his early birthday present! He especially likes the steam, which is my favourite part too, and is made from an old flour sack we brought back from
Texas
.