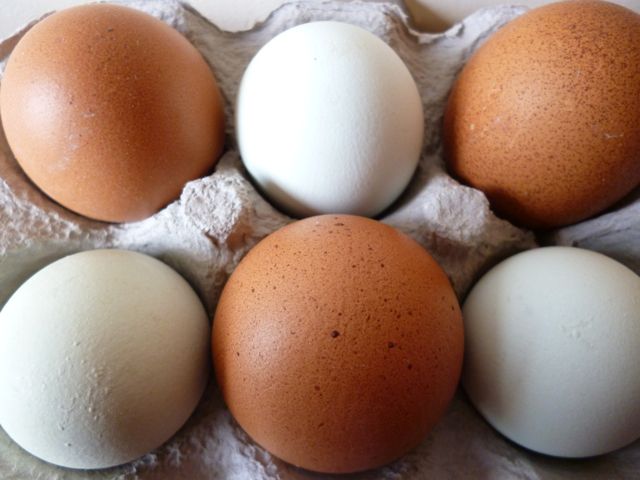 We went to the
Gog Magog Hills farm shop
this weekend and came back with some lovely goodies, including these beautiful rare breed eggs.
They cost almost twice the price of your regular cheap battery hen eggs (though we always buy free range anyway) but they are worth every penny.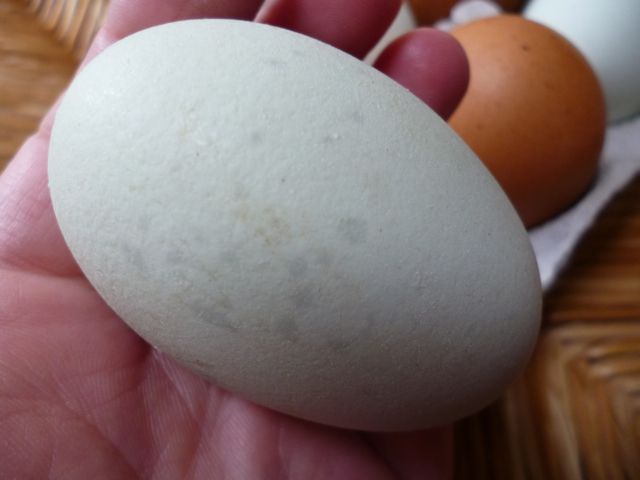 I wish I was a better photographer and could capture the beautiful pale blue dappled shell of this egg. Instead, I thought I'd share my recipe for scrambled eggs, which comes from my mother. It's quick, and if made with really good eggs, thoroughly delicious!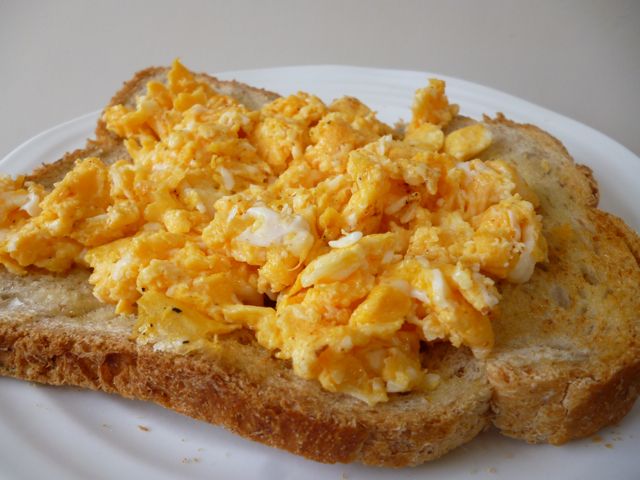 Ingredients (serves 1):
2 fresh eggs
butter
salt
pepper
whole nutmeg
wholemeal bread (we make our own using a breadmaking machine)
How to:
1. slice your bread and put it in the toaster ready; get your butter, salt, pepper and nutmeg out ready too, plus a wooden spoon, grater, plate, knife and fork. It all happens so quickly, everything has to be ready!
2. heat up a small saucepan on a high heat
3. put in a knob of butter (I like quite a lot!) and heat until it is fizzling but not brown
4. turn the heat down low
5. switch on the toaster to grill your bread
6. crack your two eggs directly into the pan
7. muddle and stir with your wooden spoon straightaway to break up the egg into a creamy mixture
8. turn heat off altogether - the heat of the pan will continue to cook the eggs; stir as necessary to keep the mixture broken up
9. quickly add freshly ground salt and pepper, and grate over a good sprinkling of nutmeg
10. by this time the eggs will be done - don't leave them too long! Quickly butter your toast and spread the eggs across it. Eat: yum!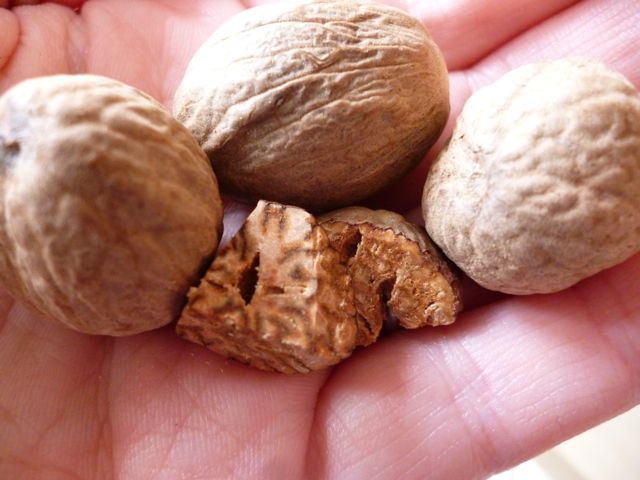 The fresh nutmeg is my mum's "secret" addition and makes this ordinary dish really special. I adore nutmeg and it goes perfectly with eggs (also with squash and pumpkin by the way).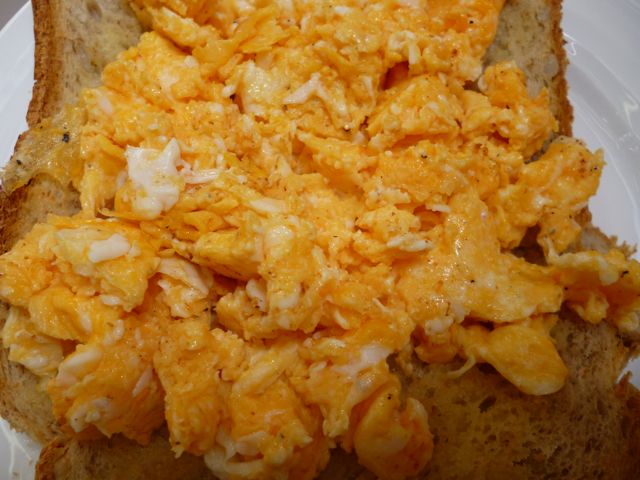 I ever-so-slightly overcooked these to my taste, but they were still a pleasure to eat. The deep orange colour comes from those special eggs and the flavour was so rich and fresh-tasting at the same time: gorgeous!