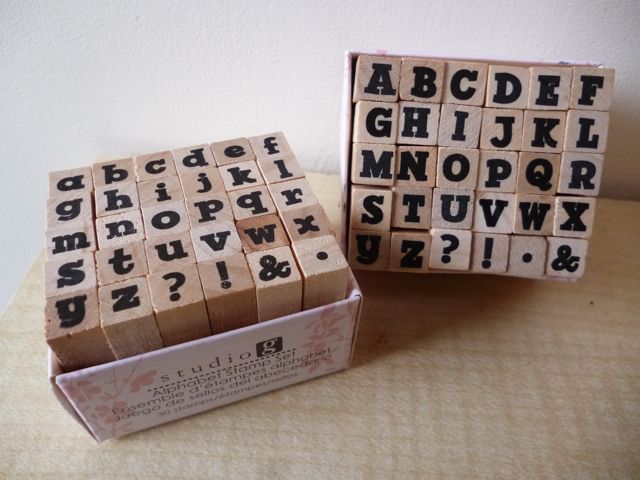 I have always loved rubber stamps: there's something about the combination of repetition and slight difference each time that I think looks so pretty. It's easier than creating each image afresh, but more irregular than making it digitally.
I like that handmade quality!
Recently I found these pretty sets of tiny alphabet stamps from
this eBay seller
. They have a whole range of different typefaces, which is lovely!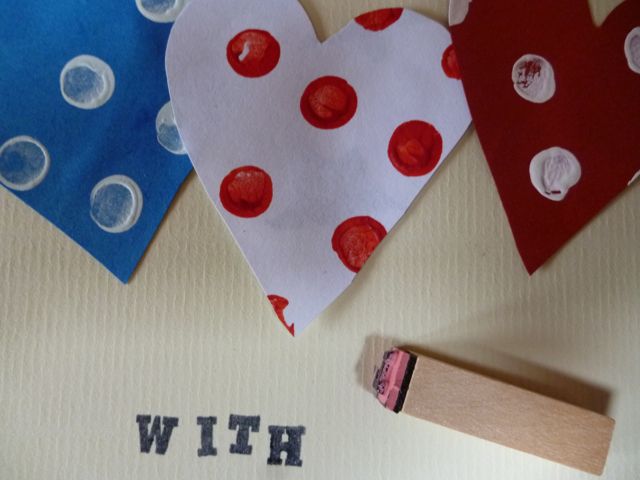 I love the pretty little boxes and the
wooden mounts
. I didn't so much like the fact that the rubber parts came attached together, so that I had to separate them myself. It wasn't hard to do but I did manage to pull off a letter or two (they stuck right back on no problem). The stamping part was trickier than I expected too! I'm used to using much bigger stamps, these were more fiddly.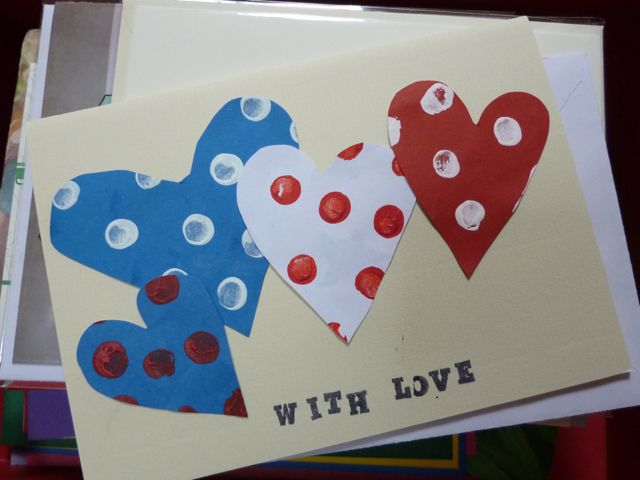 As you can see,
I still need a bit of practise!
I like the fact that stamped letters have a certain wonkiness to them, but this card - which I made with hearts cut from leftover paper from my
tea party garlands
- took messy a bit too far for my taste! (Some lucky person will still receive it however - waste not want not!)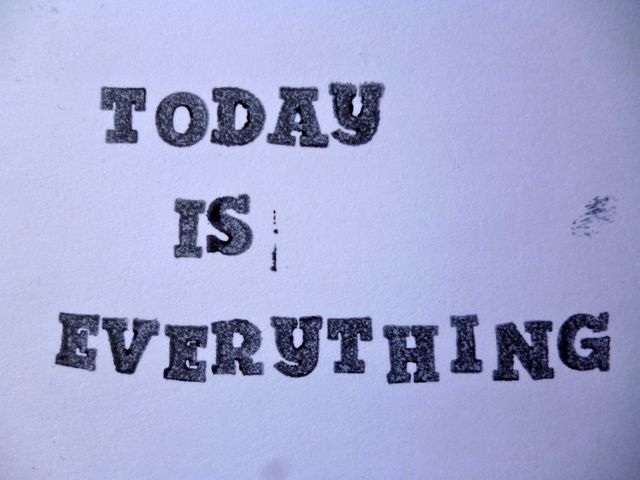 I'm improving - but still a bit smudgy! I can see myself using these for all kinds of things: gift tags, wrapping, my Smash Book, even my
Etsy shop
packaging. Definitely a good addition to my (rubber) stamp collection!