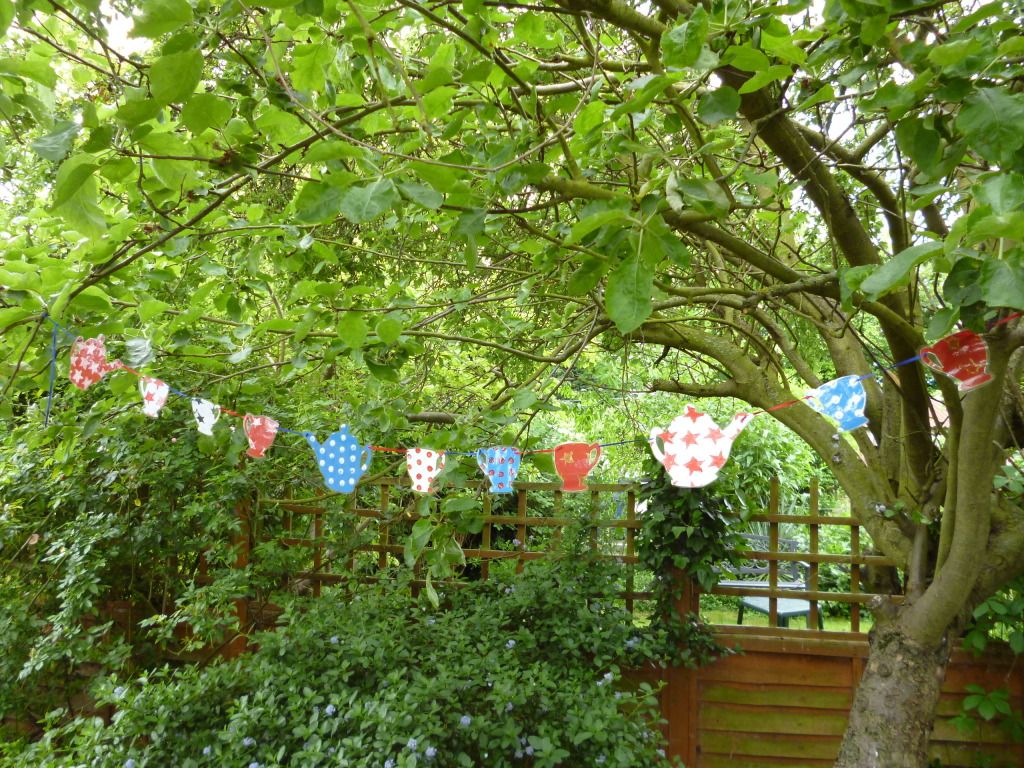 Last month I wrote about the fun I had making decorative papers using that fun childhood craft, potato printing (
read the post
). Well, here's what it turned into!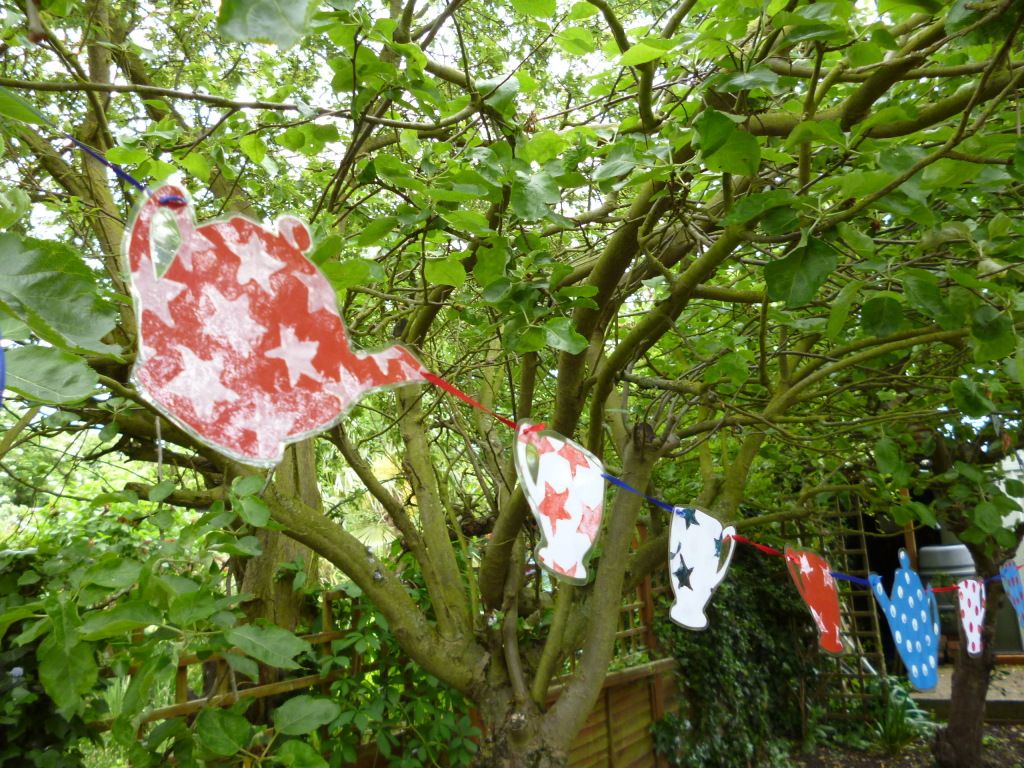 Once again this is for the
tea party
we're having on Tuesday afternoon, to say farewell to a dear friend who is moving abroad (home) with her family. She is a crafty type and has made lovely decorations for several fun family parties, so I wanted to do something special to send her off in style.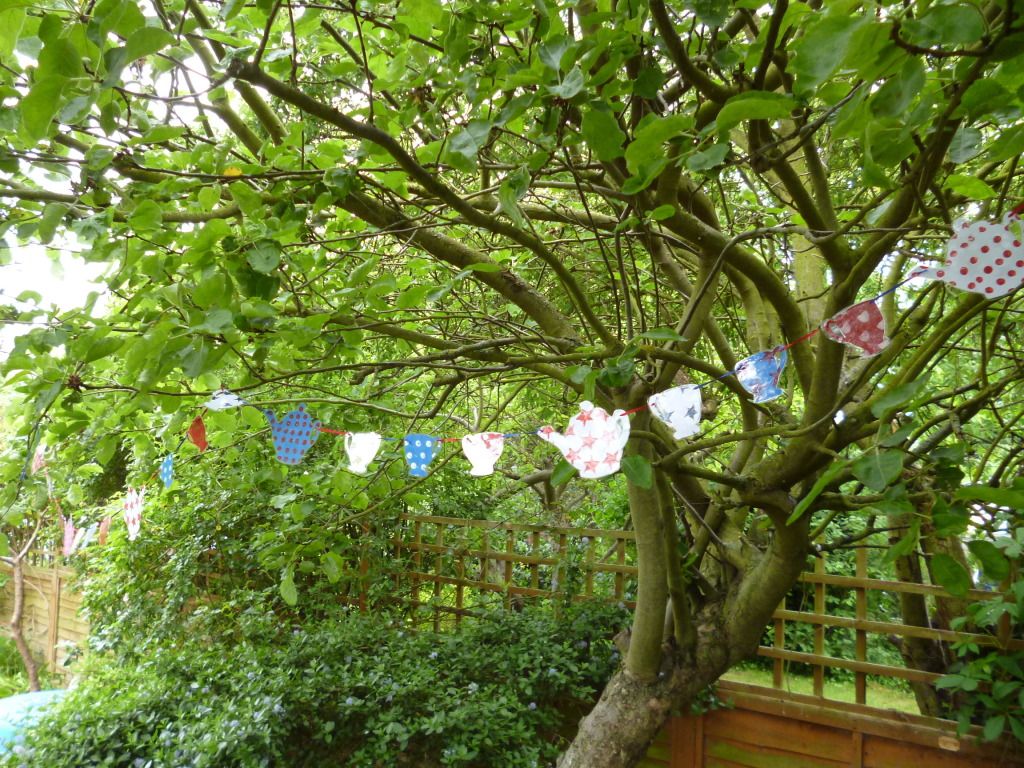 It was hard to take photos because the wind was making the teapots and teacups dance! It looked so pretty! I should have made a video instead. My apple trees are modelling here, but I'll be sure to take photos on the day: this is but one of several garlands I made (plus the
fabric bunting
and a paper banner saying, "we'll miss you").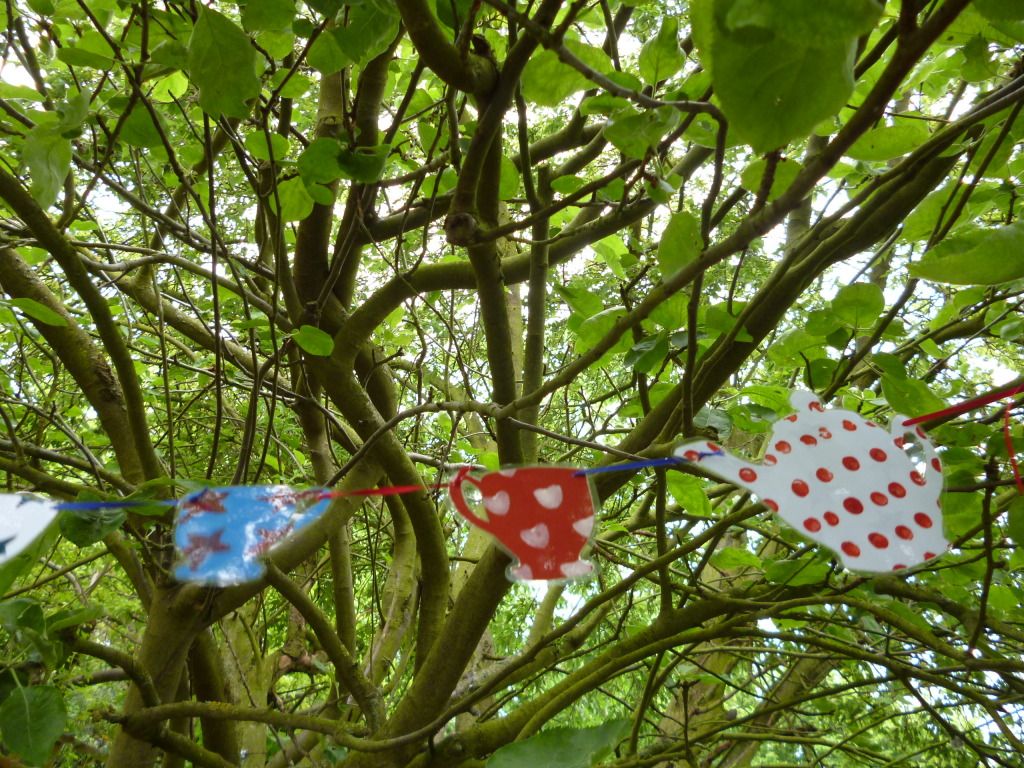 So how did I make these? Well, I simply drew around teacup and teapot templates and cut them out (the paper is decorated on both sides). I'm grateful to the magical craft book
Everything Alice
for the templates! Then I put them through a laminator and cut them out again, leaving a margin so each piece is secure between the plastic. Now that they are laminated they are both durable and waterproof (quite useful for the UK!) Also I like that they are shiny - it makes the colours pop.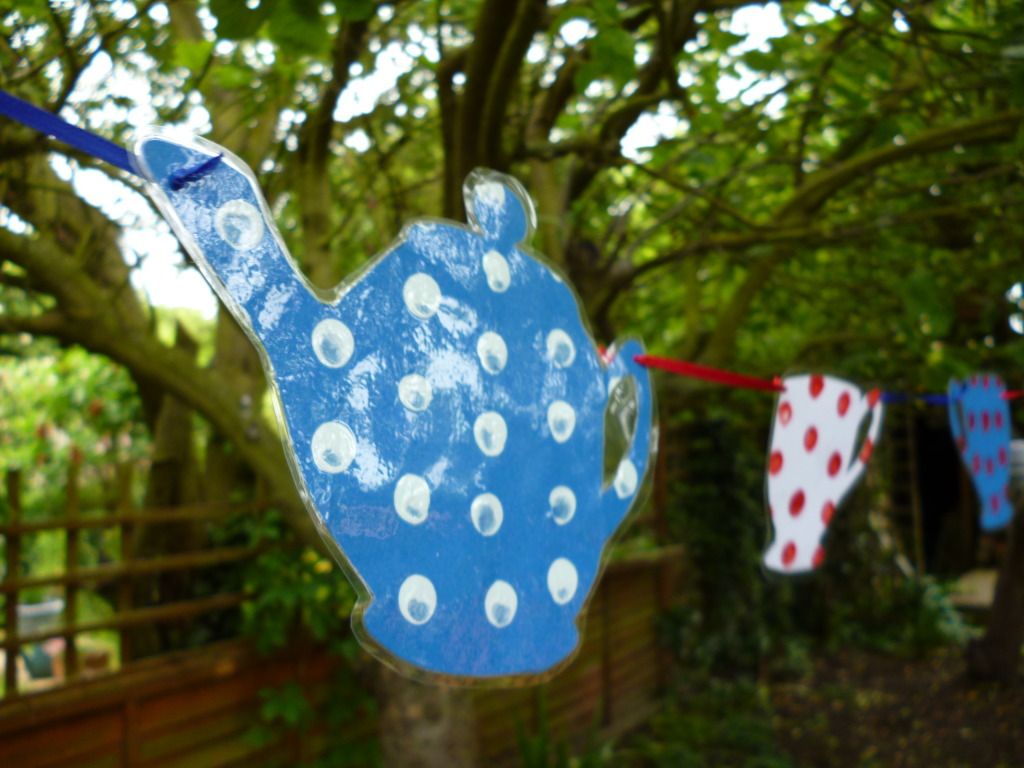 I punched little holes each side with a small hole punch, and threaded pieces of ribbon through, securing each with a knot, and alternating blue and red ribbon. I used 6 teapots and 15 teacups for each garland.
This wasn't an idea found in a book or on Pinterest - I just made it up! It is extremely easy, but rather time consuming to make. It is quite good for busy people and parents, because I found I could chip away at the project here and there in odd moments, and gradually bring it all together. One evening my husband helped out, cutting out some of the shapes - but he found it fiddly and irritating, whereas I found it meditative and relaxing!
I think these would look pretty in pastel-printed papers, or tissue paper (the sun would glow through). Also my son thought it was like a train with LOTS of carriages - it would be awesome to make a real train for a kid's party! Sadly I don't think I'll have time to do this for my son's birthday party at the end of this month: he may find he has tea garlands for his train-themed party!