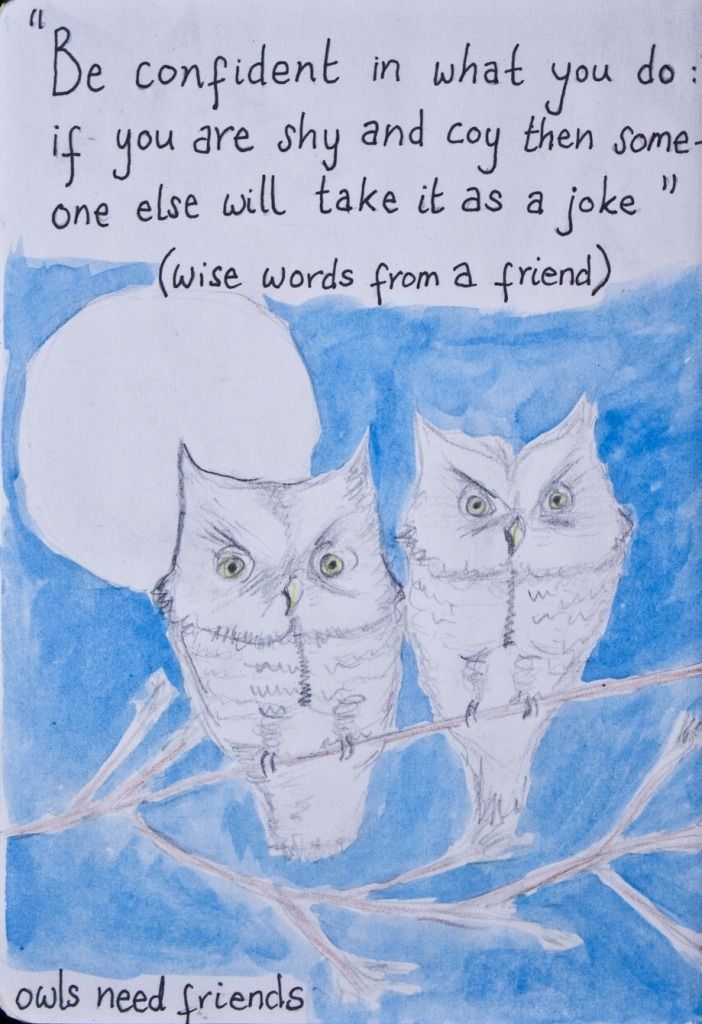 I'm excited to say that my Sketchbook Project Limited Edition has now been uploaded to the digital library on the Arthouse's website (see it
HERE
)! I'm so thankful I opted to have it digitised. Although there are a couple of pages that need re-doing, it looks great and it's lovely to be able to view and share it.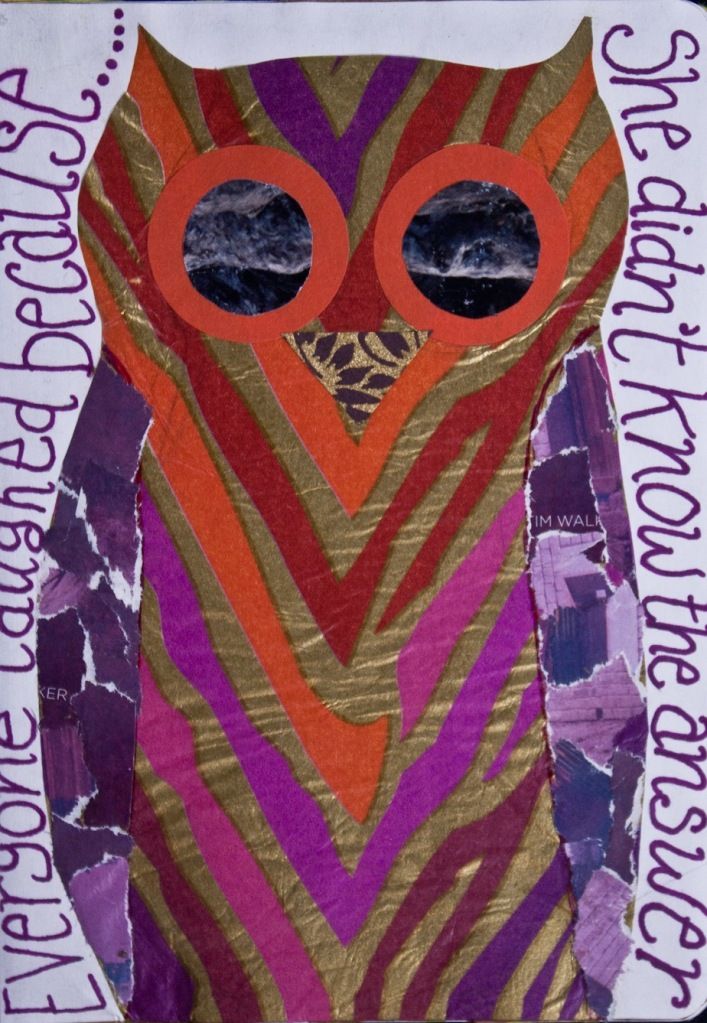 The theme was, "why did the owl make everyone laugh?" and having started with this first page (shown above) about not knowing the answer to that question, I found myself exploring my fears about being laughed at for my attempts to make art. I was the owl of the title.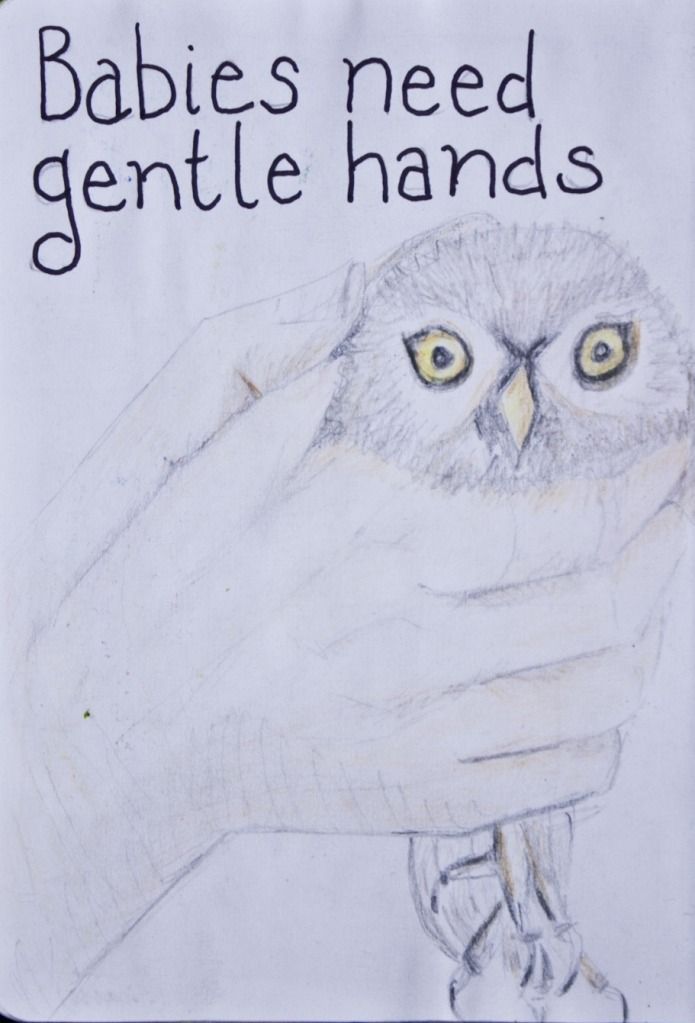 As well as being a journey of liberation, moving towards the pleasures of creating and away from anxiety about what others think, the sketchbook also turned out to be a place to explore the relations between creativity and being a mum, as well as the sensitive child still within me.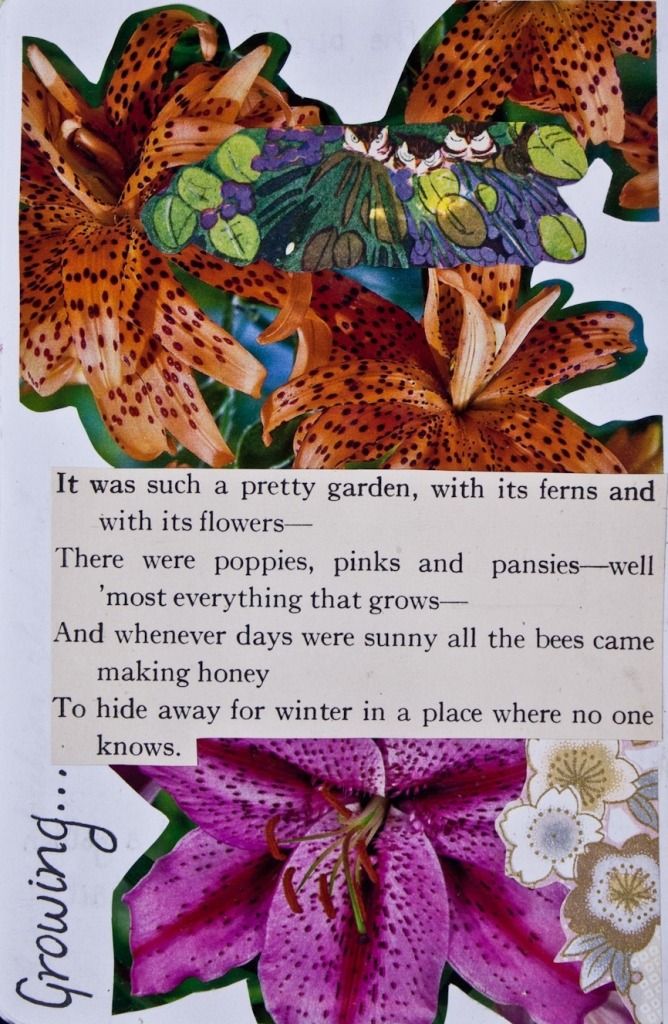 I used collage, acrylic paint, text, drawing, watercolours, felt tip pens, crayons, colour pencils, found papers from magazines, catalogues (the flowers above were a gift from a friend) and vintage sheet music and books. It was very rushed at the end, and that is represented in the last pages, some of which are about waiting for my son's bedtime to be able to create them!
The very last page, though, shown at the top of this post, was planned from an early stage and represents all the support and encouragement I had that helped to see me through this project (thank you
Ashlie
!)
Flip through all the pages of my book
HERE
.