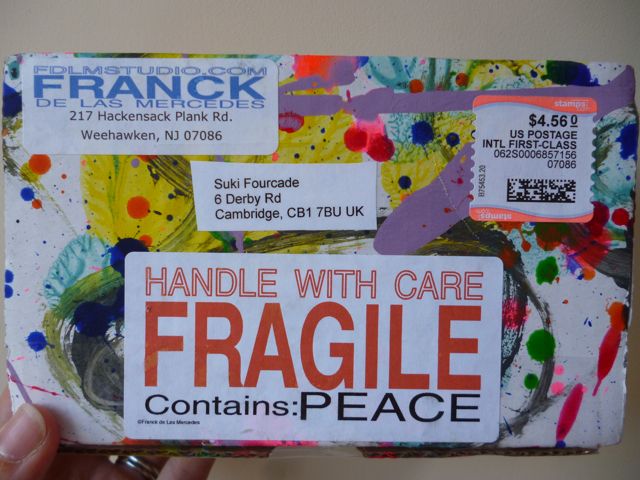 In case you haven't heard of
Miki's Scrapbook
you should definitely check it out. Miki is one of those people with an eye for anything cool, cute and original, I love her blog. Thanks to
this post
, I discovered the
Priority Boxes Art Project
. I immediately signed up and just a month later, have received my box!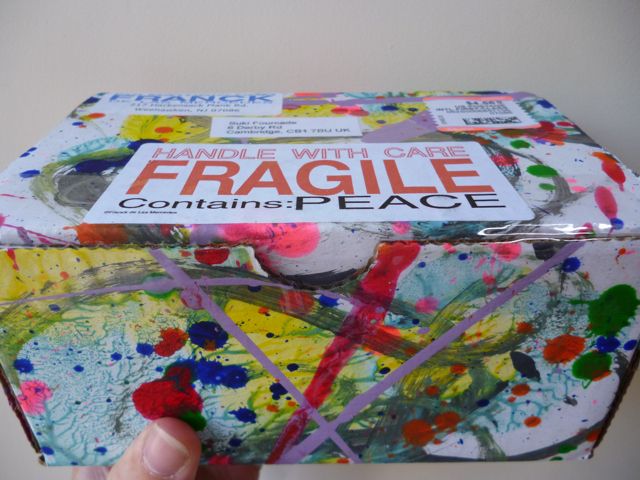 I must admit I had completely forgotten about it, so it was an exciting surprise. I love the idea of this project, sending painted boxes all over the world, to anyone who asks for one. I don't know what I'll do with it, but as I'm supposed to send photos I tried an experimental self-portrait in the garden.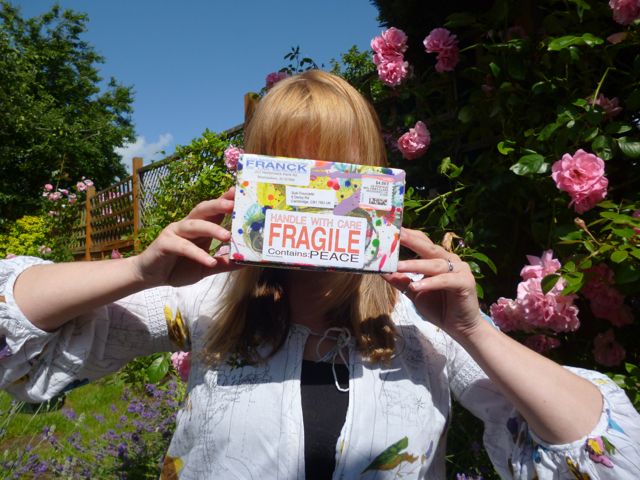 You can see I'm not used to using the timer on my camera! Then I thought the box should land in our lavender, which is looking particularly gorgeous at the moment.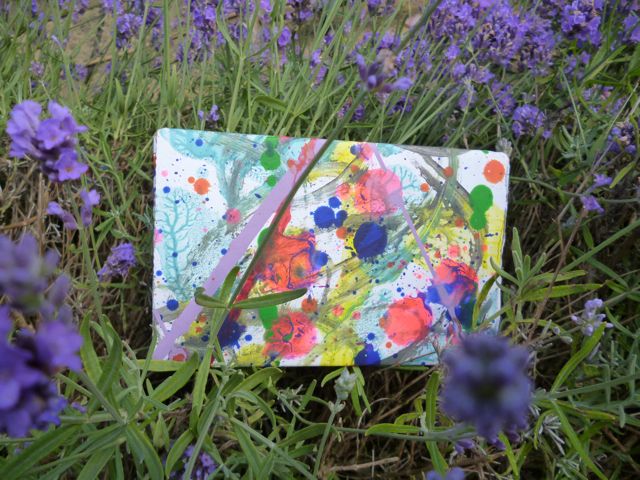 And I just had to share with you my favourite photo from Miki's post about receiving her box. Isn't her cat Dimitri a sweetie? I didn't dare try anything like that with our cat!
I am a very lucky person, in that I regularly receive art of all kinds in the post from my friend, penpal and artist
Ashlie
. In a way, all snail mail is a form of art, but I think it's especially cool when the two are combined. You can sign up to receive your own art box
here
!