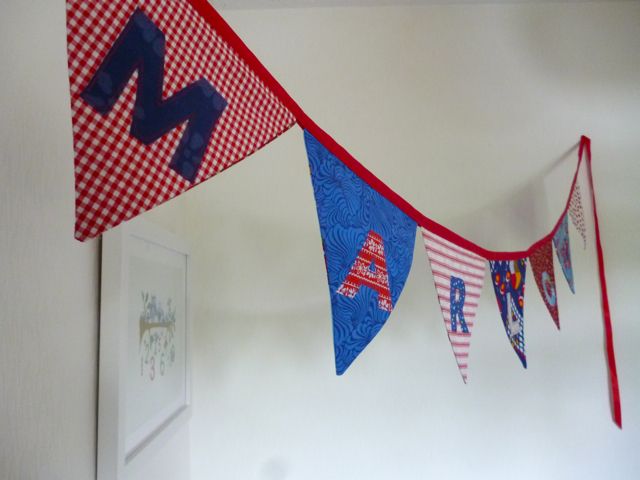 One week ago, it was my little boy's birthday, and as promised (it's on my
34 things to make list
) I made him some bunting with his name on it to put up at his party and decorate his room afterwards.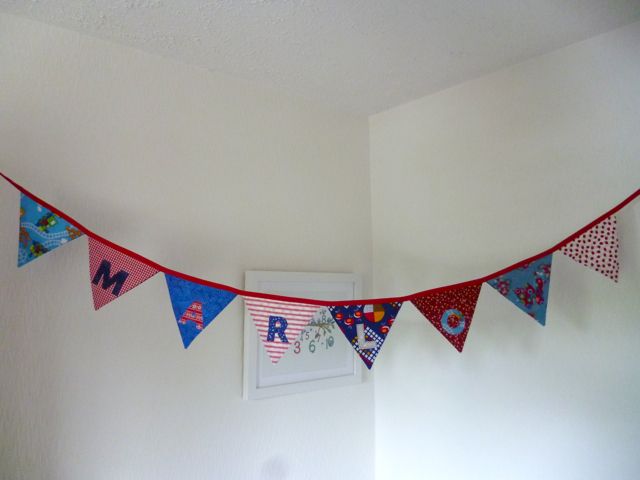 As you can see, his room was badly in need of some more decoration! We have several posters we keep meaning to hang to liven it up a bit for him.
He does have a cute alphabet bookshelf (just seen), and a sweet owls and numbers print (bought
here
).
This is the bunting in action at the birthday party (well, just before). I discovered I am not great at taking pictures of party decorations (or of parties full stop!) This is also why I never posted pictures from the
Tea Party
I wrote about - but you can see in the foreground that I re-used the bunting I made for that (it was all part of my cunning plan to use similar colours for exactly that reason!)