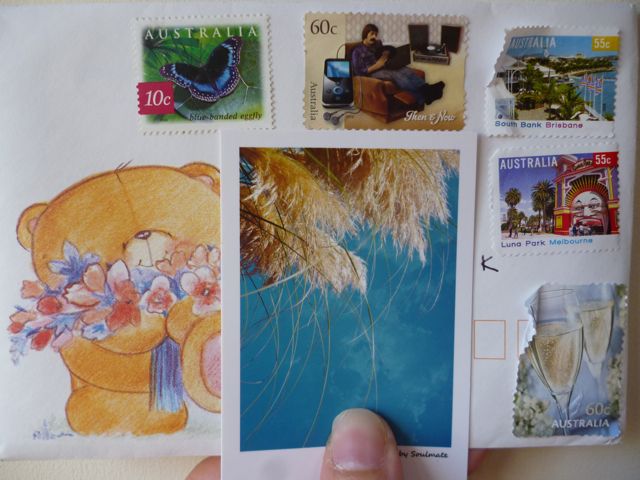 In
correspondence club
this month, I was paried up with Katherine of
Katattack2000
. Her letter arrived really quickly. I love all the Australian stamps she managed to include on the envelope!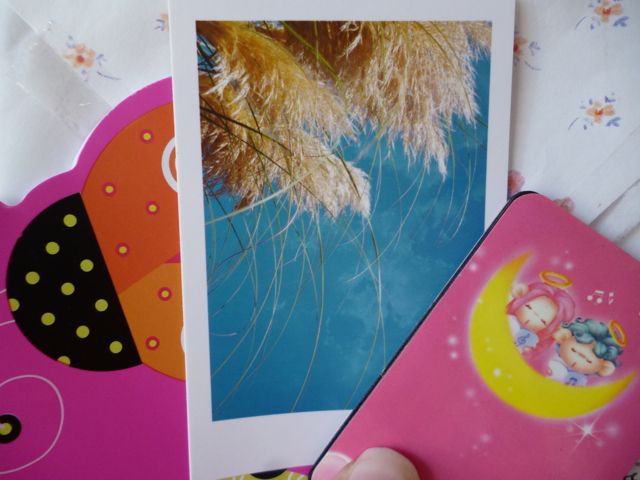 Included along with a super sweet letter were a cute magnetised addressbook, a little photocard and this pretty mini-notebook.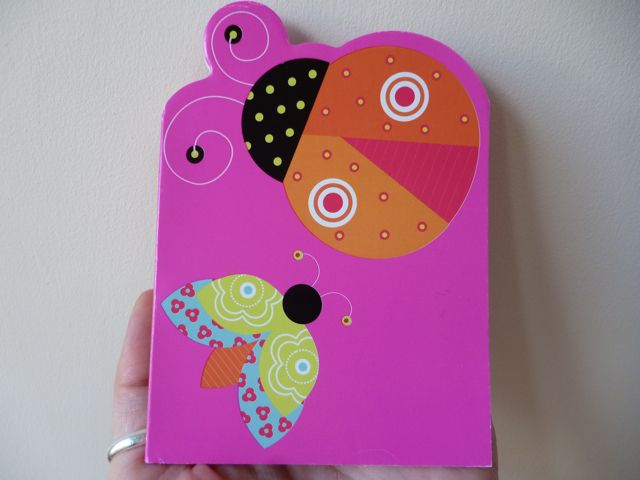 And here is a little glimpse of my letter, which included - naturally - a pinback badge, but also some of the flower earrings I made recently.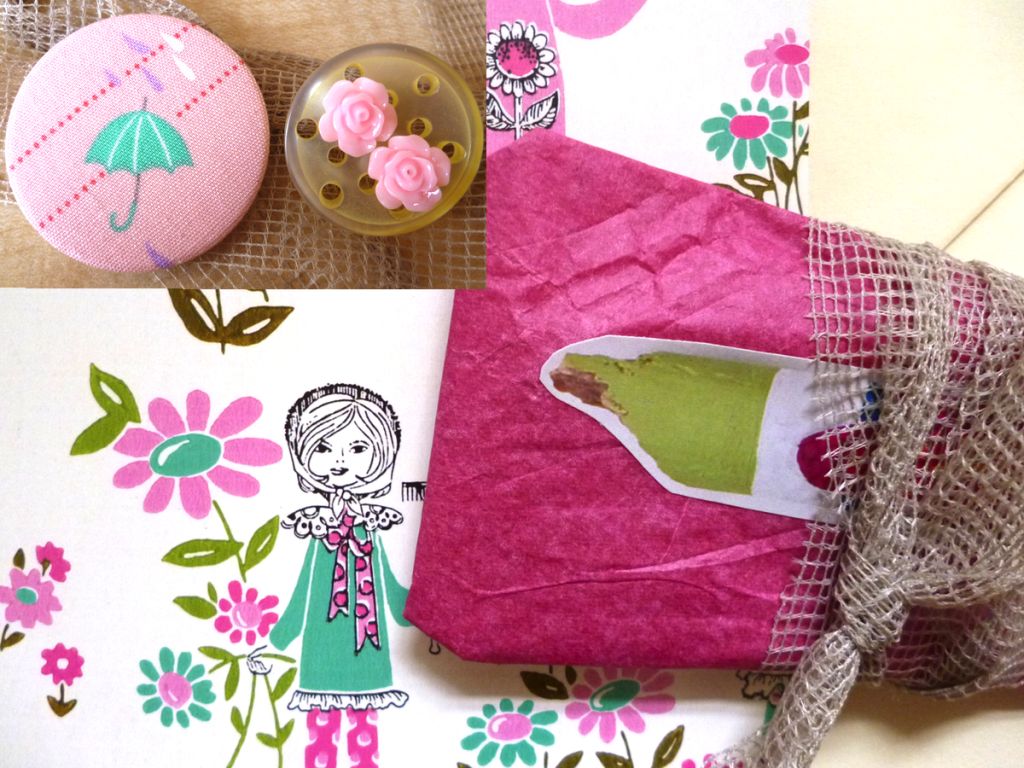 For this month's post from correspondence organiser, Nnenna, click
here
! And you can see my correspondent's post
here
.