As the tweets started coming in, chirping with excitement about the
Crafty Creatives
boxes arriving, I felt peeved. I knew I'd forgotten to sign up... except I hadn't! Not long afterwards I found myself opening this: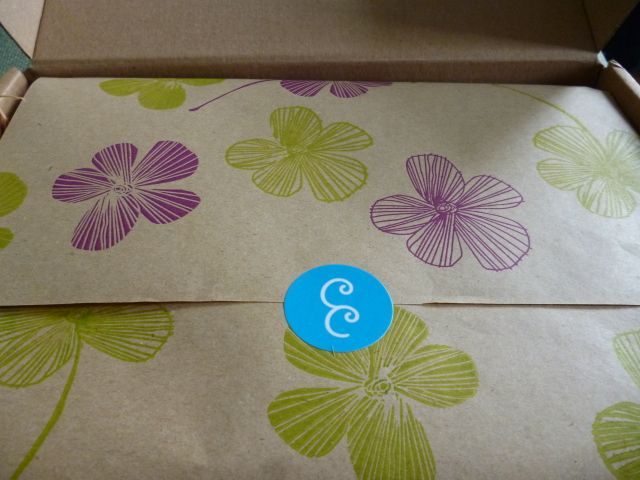 I've never felt tempted by monthly delivery boxes before, but this one was going to be full of all my favourite addictions. I couldn't resist! The delightful contents met my expectations. The theme for the month was
floral
. Look at the pretty buttons!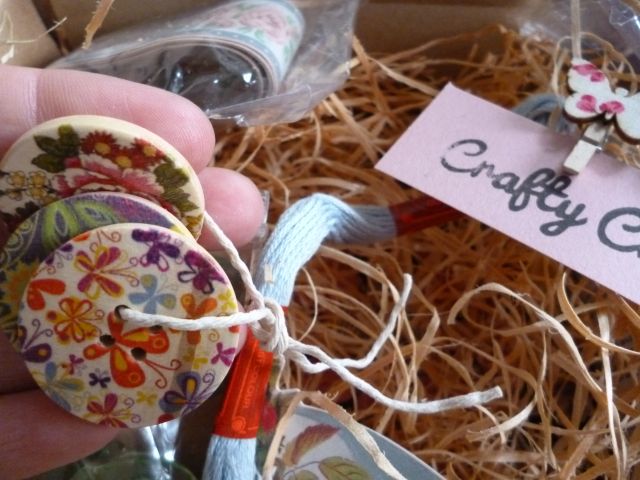 Included was this DIY kit with instructions to make a fabric brooch. It looks simple and fun to make. I need handstitching projects at the moment as I'm going on holiday soon and can't pack my sewing machine!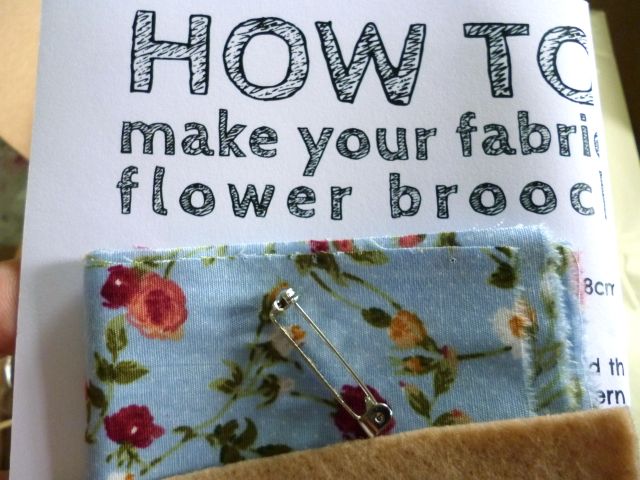 I love that there is also a youtube video tutorial that makes the process completely clear.
In the box there was also a useful bottle of fabric glue, something I'm intrigued to experiment with.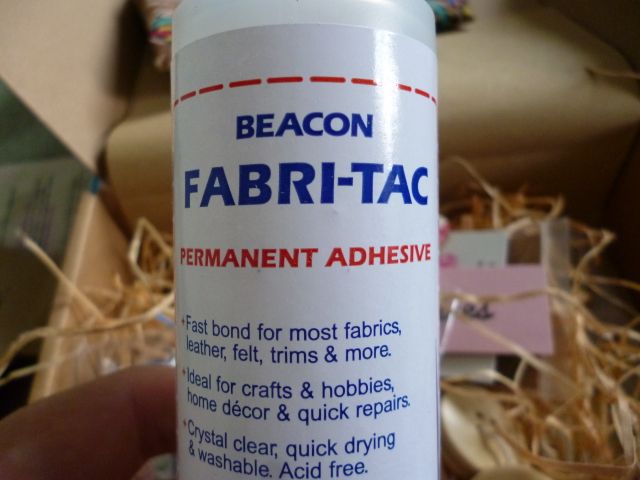 Delicate lucite flower beads for jewellery making (I'm seeing little dangly earrings). Plus the rose-patterend tissue paper seen in the background here, which I love and feels like something I might have found in my granny's attic.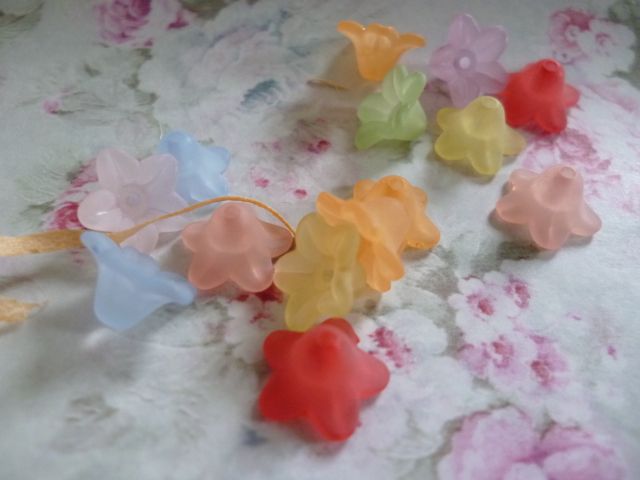 Four very sweet little wooden buttons - lovely.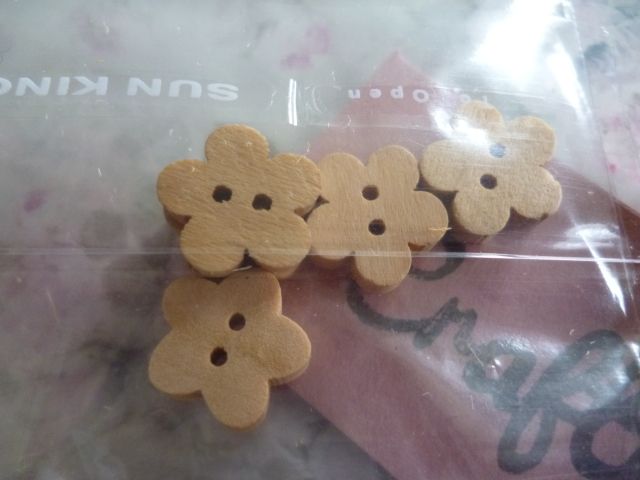 This gorgeous green glass pendant - so unusual and a beautiful colour. I love green.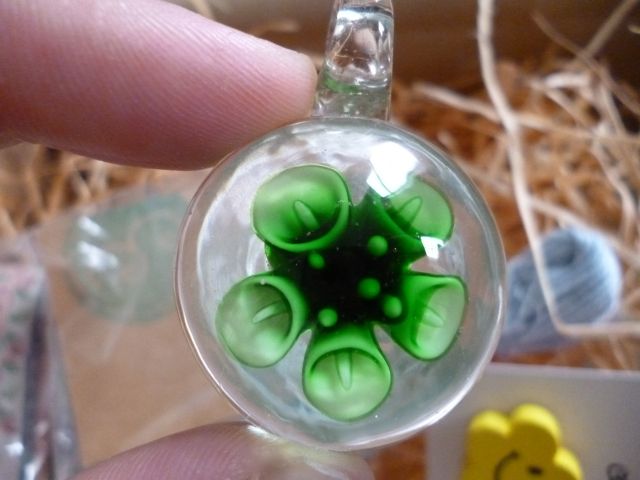 Floral fabric - I love the way the colours seem to be different to the original William Morris colours, but with the same pattern. It appears to be a lovely modern take on the arts and craft style.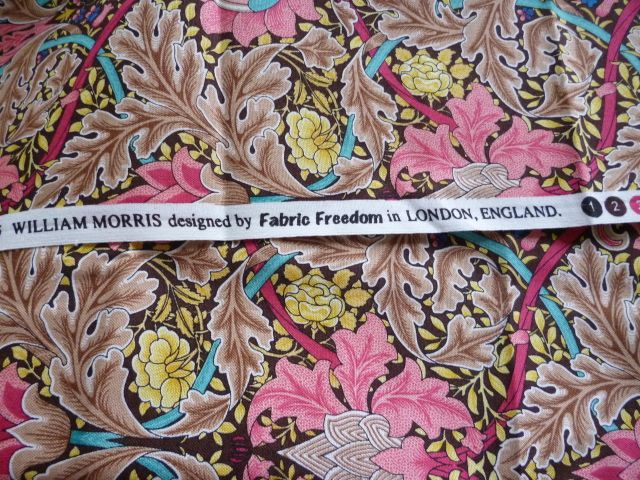 These super cute beads and little thank you note for signing up to the first box were a lovely touch that certainly make me feel like a cherished customer.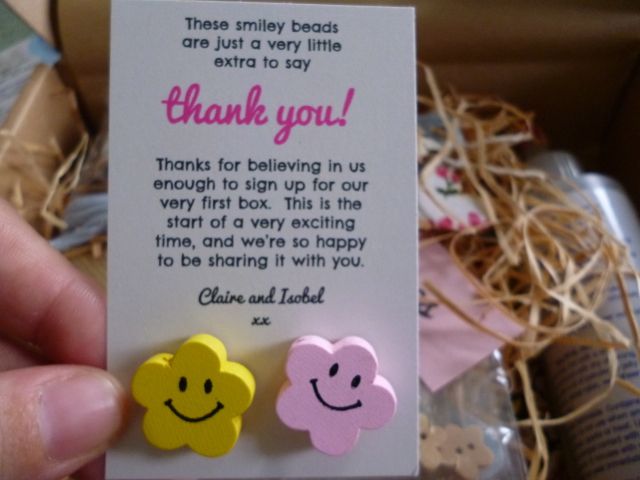 So why subscribe to a monthly craft box? I think it's the joy and pleasure of the surprise, a mixture of inspiration to try new things and the simple feeling of adding pretty things to your stash. I will also be intrigued to see what other people make with their new goodies!