We're off on holiday tomorrow, staying with my in-laws in France. I'm looking forward to having some lovely relaxing family time. I'm less looking forward to being separated from my craft cupboard!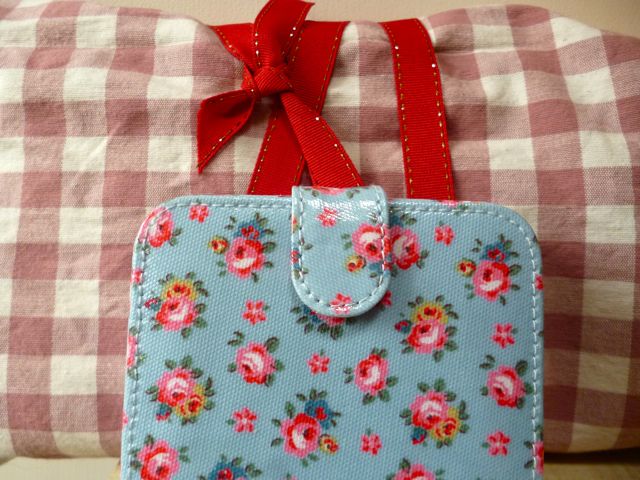 I decided to pack some sewing projects to keep my hands in while I'm away. With European flight baggage allowances being so restrictive and lots of suitcase space needed for teddy bears etc., it's important to keep it small and light - something I think I've managed quite well, as shown above.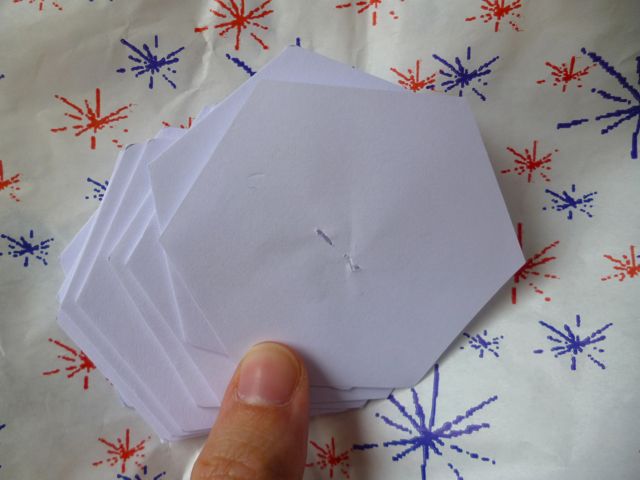 I've been wanting to try some hexagon patchwork for a while now, and since all that's required are some paper hexagons and scraps of fabric, it seemed the perfect project to-go.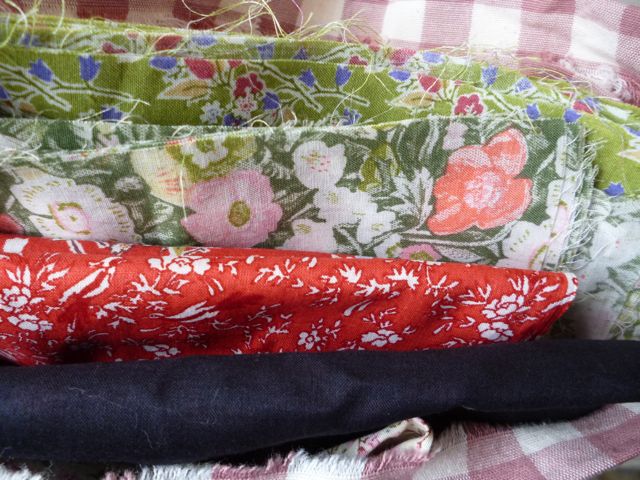 A hotch-potch of vintage and scrap fabric should give me plenty of choice in my hexie-making.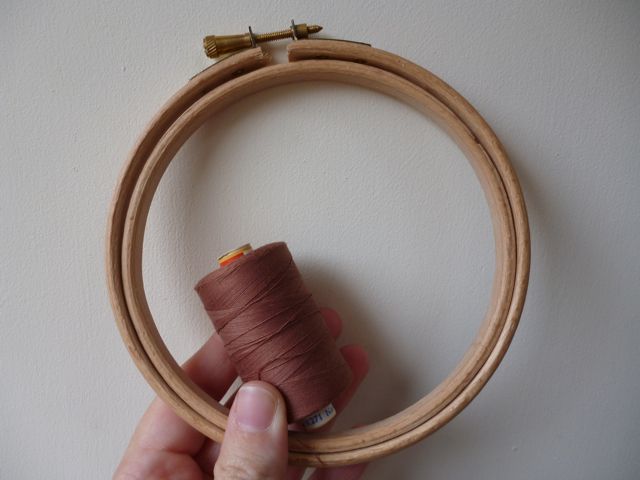 I also needed some cheap thread for basting the hexagons and I thought I'd throw in a small embroidery hoop for good measure.
And that meant picking out some embroidery floss to go with it. It was hard to choose but I think these colours will give me enough scope for the projects I have in mind.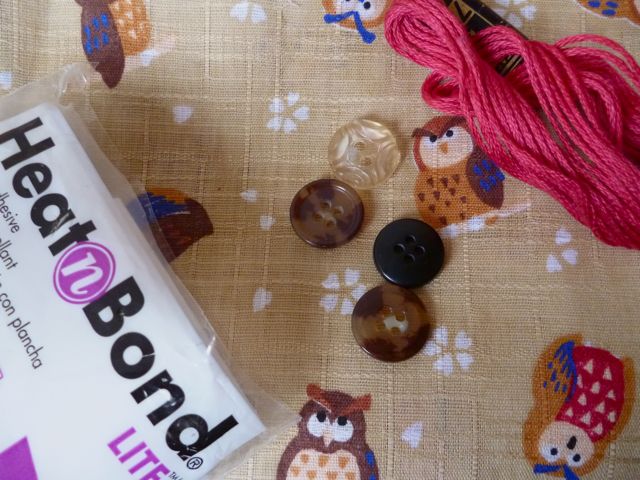 Finally a little kit for customising a plain and dull cardigan, something I'd meant to do before leaving but which is easy enough to do on the go: all I'll need is an ironing board and I know for sure my mother-in-law has one (she has advised me to use it for clothes - clothes I tell you! Not seam-pressing or appliqué but ordinary creased clothes! - on more than one occasion).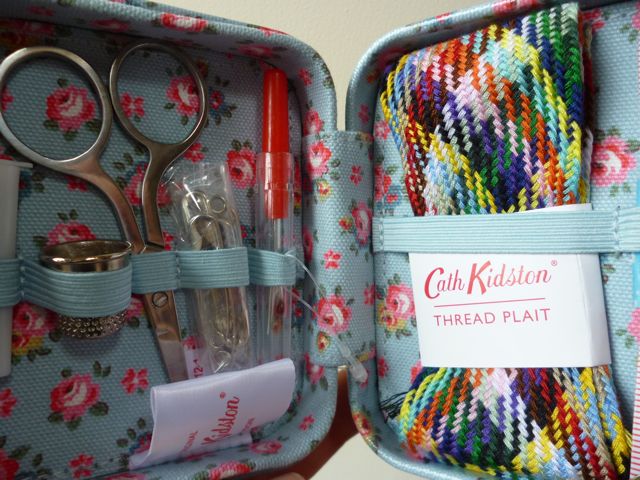 Finally I needed a little sewing kit (or "hussif" - for housewife - as my mum tells me they are called). Having left mine at my mum's house last weekend provided the perfect pretext for buying a pretty new one at the Cath Kidston craft evening I attended last night (I'll be blogging about that in the near future).
Et voilà: a neat little travel-friendly sewing project kit that I can slip into our suitcase without anyone complaining! Now I just have to attend to the eternal shoe dilemma (taking 3 pairs is unreasonable, apparently)...