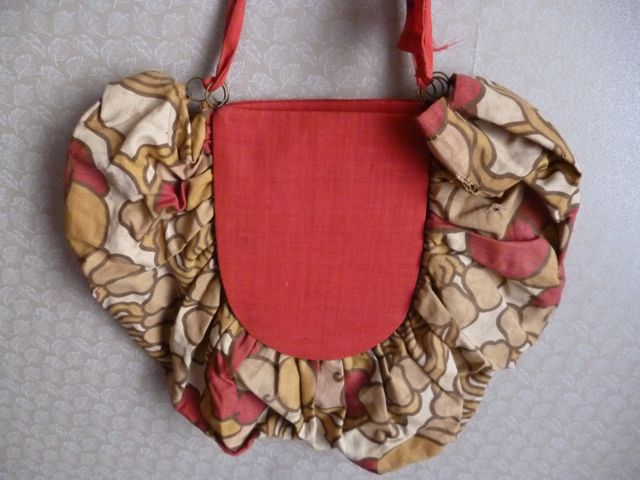 On Friday, just in time for packing, I received a wonderful parcel. Or rather I should say my little boy received it, as it contained some fabulous gifts for him I'll write about another time. There was a treat for me inside: this gorgeous, unusual vintage purse.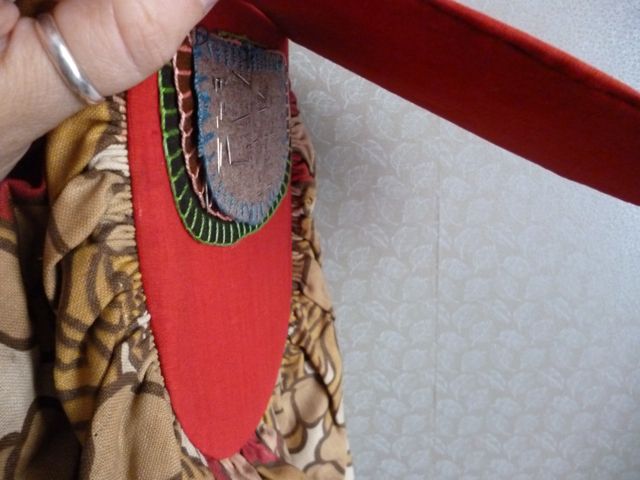 Flip open the tab and what do you see? Pins and needles just waiting for me! It seemed so serendipitous that it arrived just before my trip, what with my
sewing-to-go plans
and all.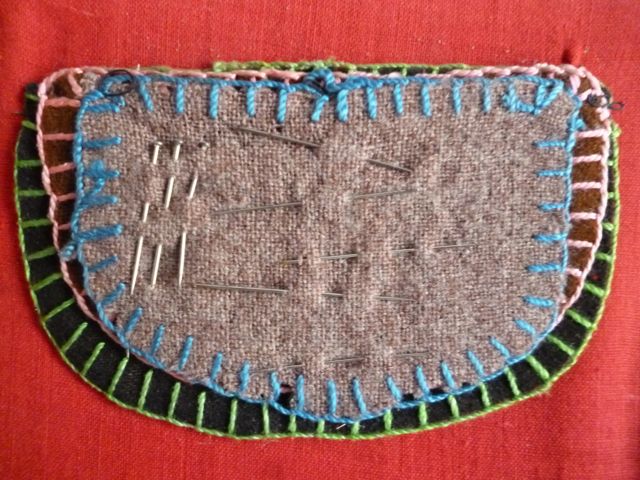 Isn't this just the sweetest little felt,blanket-stitched needle case? It has three layers for storing an array of different needles. I am intrigued by the origins of the purse - who created it, thoughtfully stitched it together and what wonderful work-in-progress has it carried?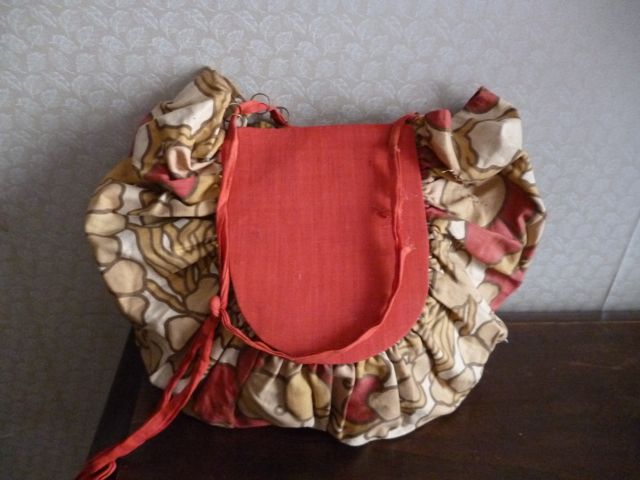 These days it's with me, holding my holiday sewing in my parents-in-law's house in Southern France. I'll see what I can to do mend it, but for now it is doing its job just perfectly and looking lovely in the process. Thanks
Ashlie
!