I just had to share this awesome surprise: I came downstairs this morning to find my husband had carved a creepy pumkpkin!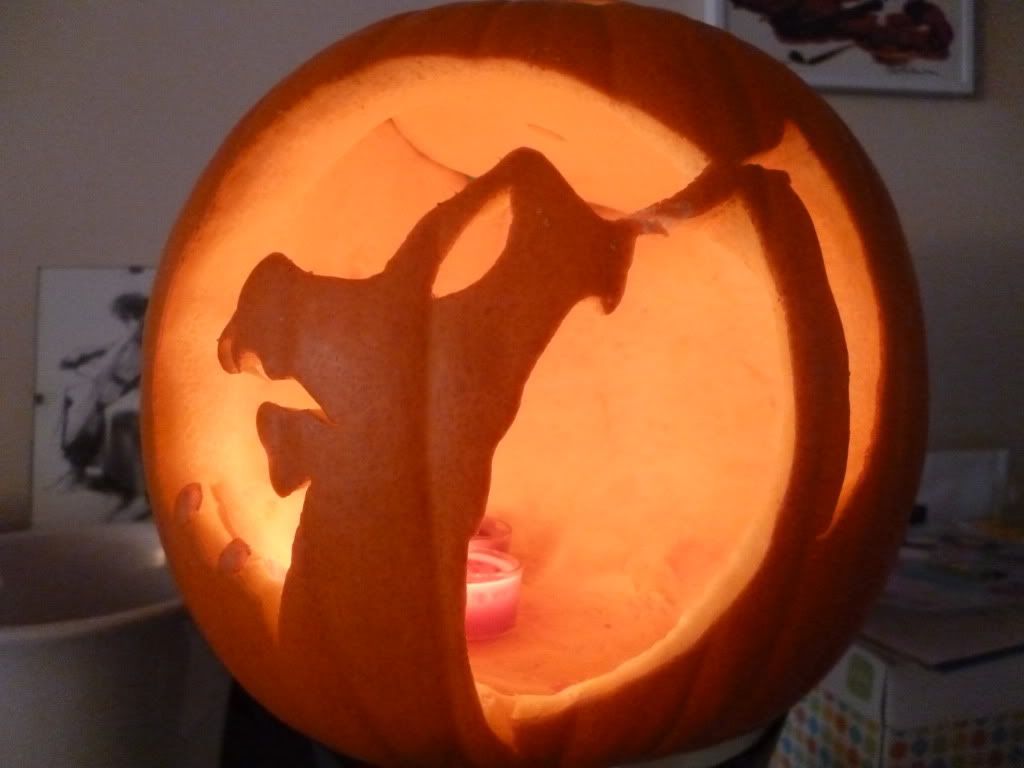 Choosing "death" holding his scythe as an image meant my 2 year-old had a little trouble making it out ("it's only got one eye, mummy!") but hey, I was just impressed by the carving skills!
Apparently he used some kind of kit that makes it easy - I guess that shows those kits are totally worth it! Happy Halloween folks! We're going to an Autumn Festival tomorrow and eating proper pumpkin pie (made by a genuine American) this afternoon, so plan to blog soon with more Autumnal things.