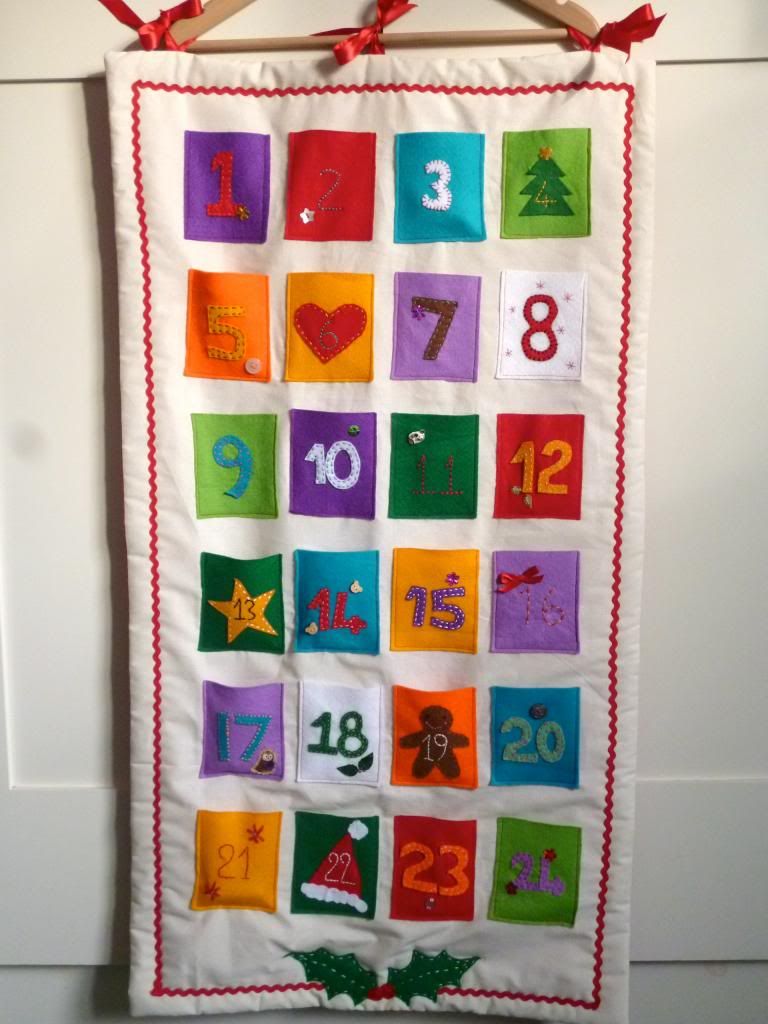 Yay! Finished it this weekend. I machined on the pockets in the end since I'd done rather a lot of (very pleasant) hand-sewing. An old sheet for backing, some batting for solidity, red ribbon ties and ric-rac, et voilà!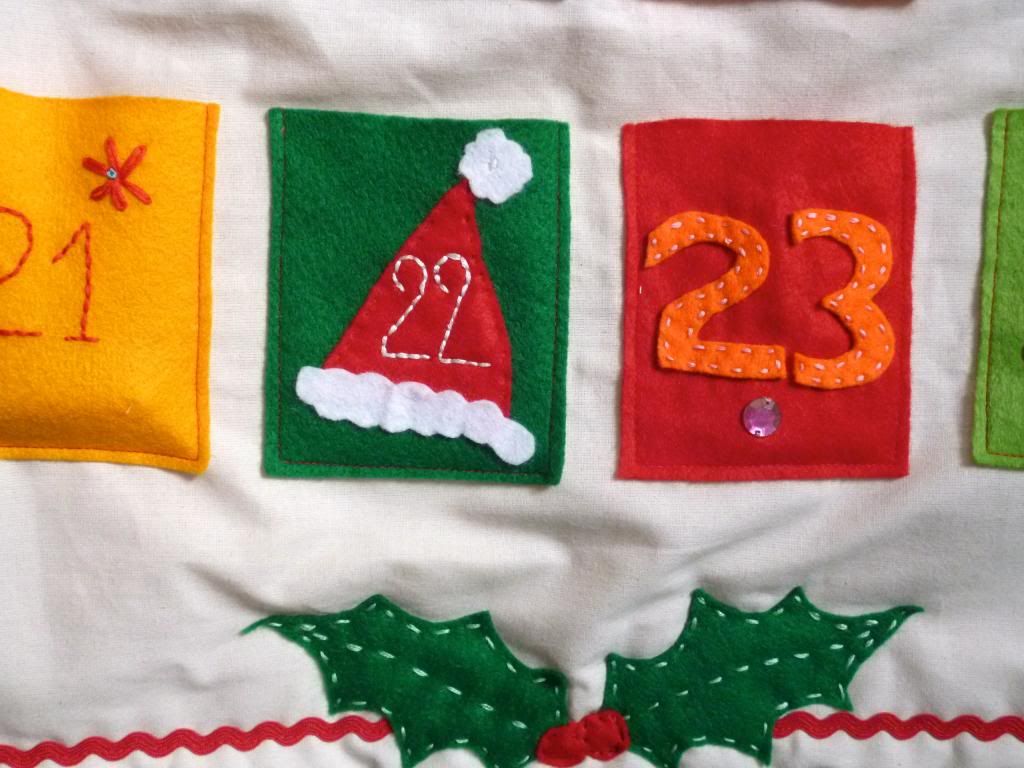 I couldn't resist sewing on some felt holly leaves and berries at the bottom.
My gingerbread No.19 is possibly my favourite pocket. It is certainly my son's (he saw me sewing it and gratifyingly knew what it was!) I am going to make gingerbread men tree ornaments very soon - perhaps one will find its way into this pocket as a present.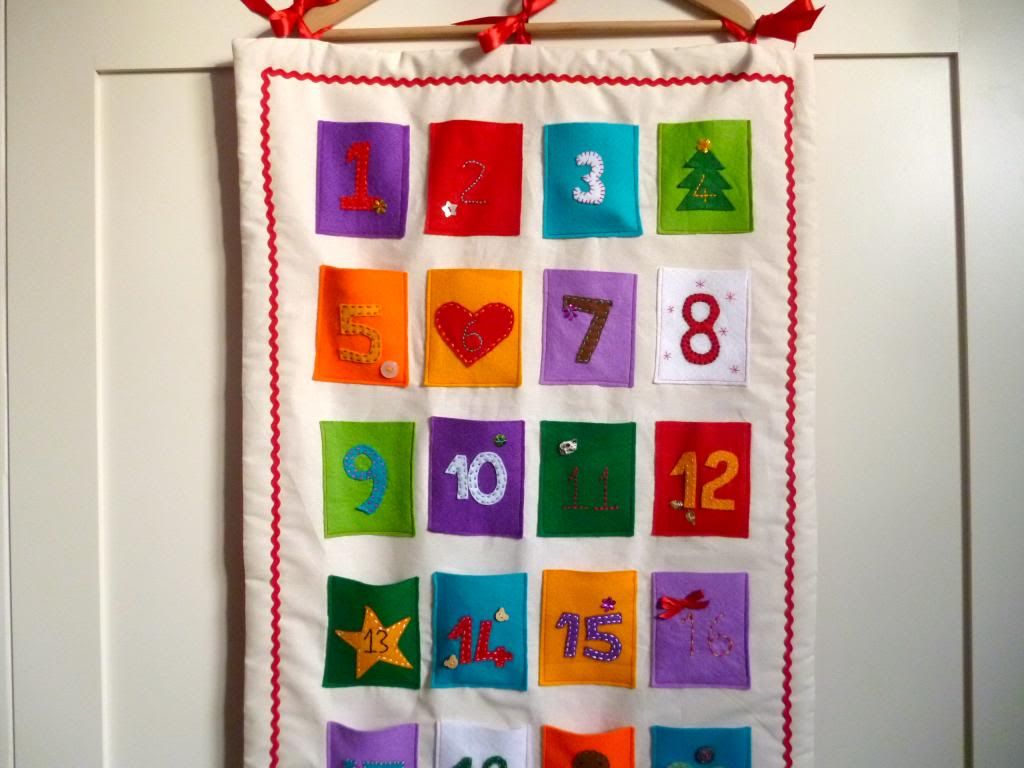 It's bright and fun, and very obviously handmade. It's just what I had in mind and has put me right into the mood for Christmas (already, I know!)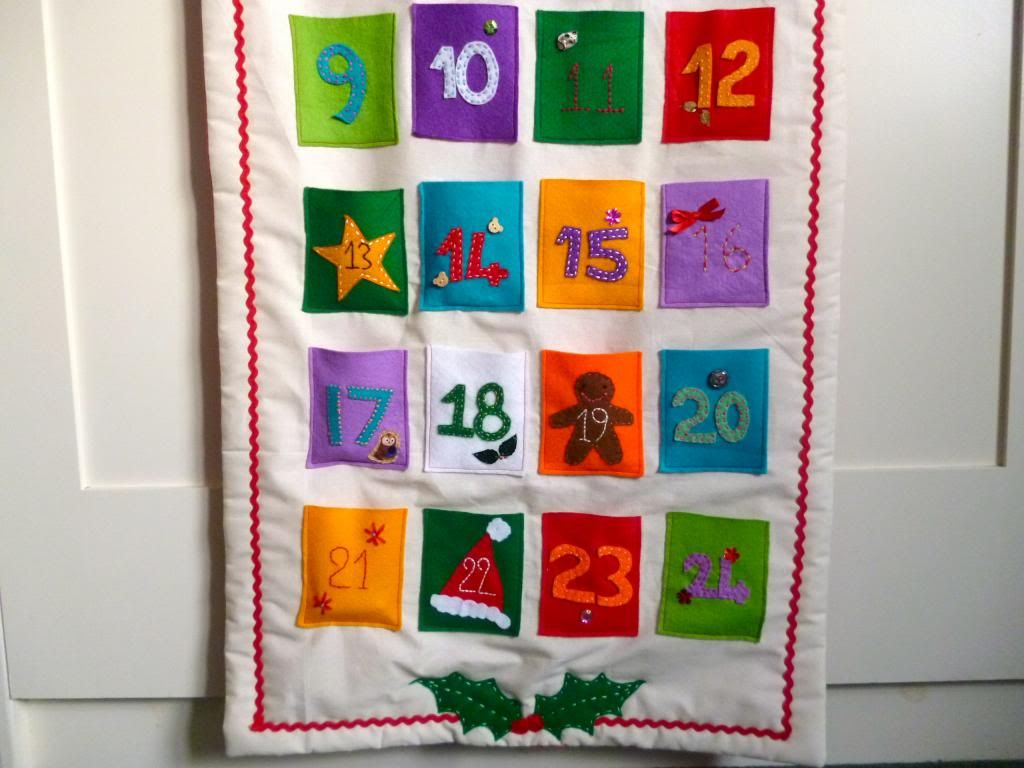 It was also the perfect, satisfying project to get me back into sewing again. And I'm hooked. Next stop: Christmas stockings and tree ornaments!