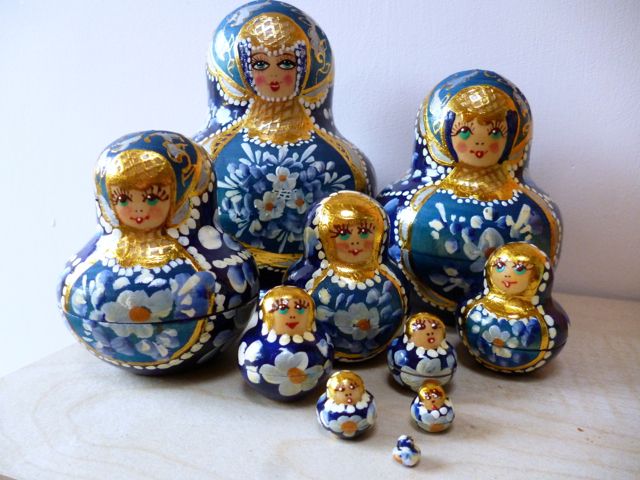 I wrote about my love of Russian nesting dolls
in this post
(and you can see the cute nesting
owls
I bought
here
). Last weekend, I took my little boy to visit a friend who has the most beautiful collection of matryoshka dolls. My son was fascinated - and thrilled when she gave him one of his own!
We kept thinking we'd reached the final doll and then finding another tinier one nestling inside. I could have played with them all day! Look how very tiny the final doll is. My son likes to put the smallest one into the largest mummy's fat tummy - it's her baby. Then he pats my big old pregnant bump...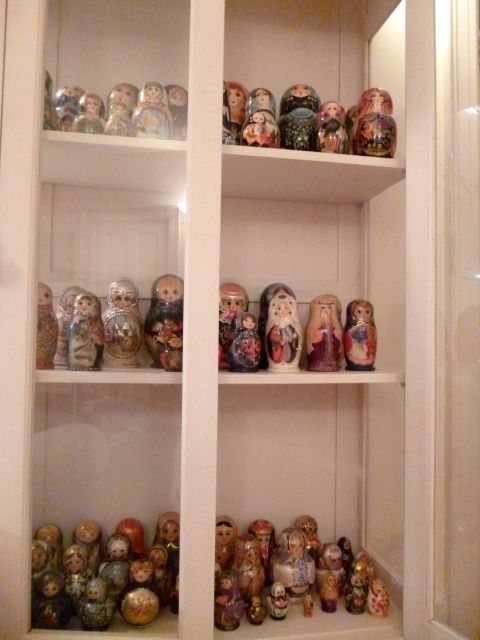 Wouldn't you love to have this incredible collection?