I've been aware of the term
craftivism
for a little while now, but it was only just before Christmas that I started to investigate it properly. Basically it is a gentle form of activism, focused on craft, creativity, community and contemplation in order to take action and raise awareness.
The UK-based
Craftivist Collective
seemed like a great way to get involved, and I decided to take part in their #
imapiece
project: a community-created giant jigsaw to support
Save the Children's Race Against Hunger Campaign
.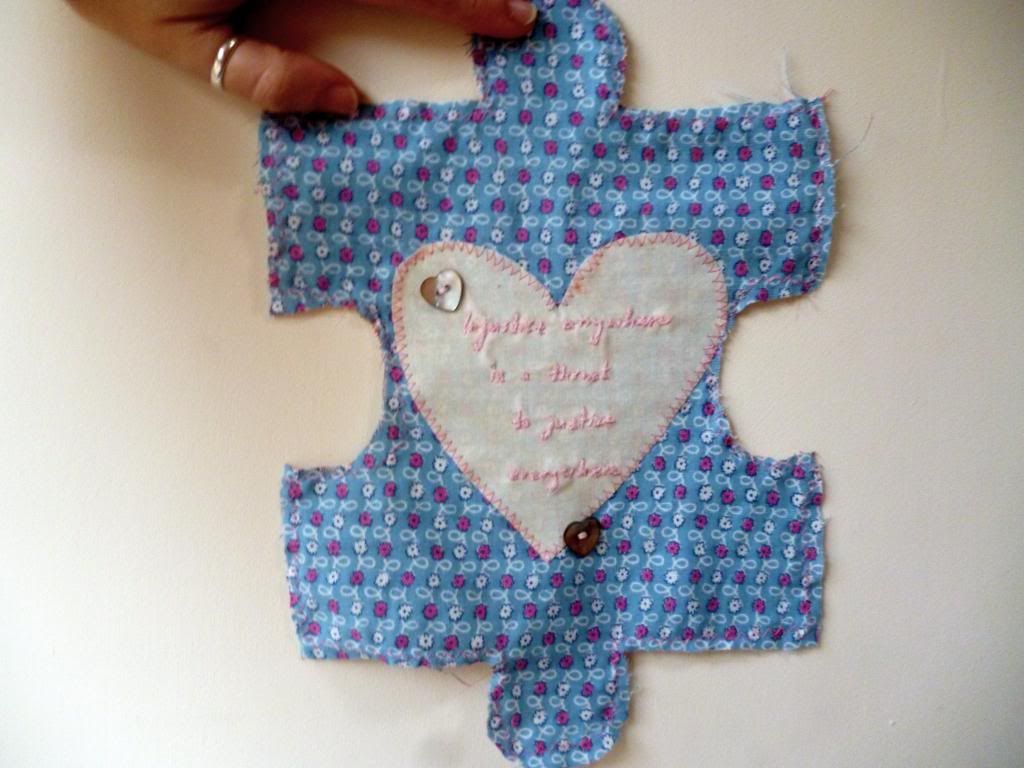 This is my first puzzle piece and craftivism participation. I wanted to use a strong slogan - 'injustice anywhere is a threat to justice everywhere' - depicted in a soft, pretty way, hence the blue and pink and the heart motif. Now that it's finished I slightly regret writing so small (it was my first attempt at split stitch and I was clueless!) and not using a bolder pink. But this is one occasion where it really is the thought that counts.
For more information and to take part, see the
Craftivist Collective website
.