Earlier this year, I shared this tutorial for a heart-shaped handwarmer at the vintage clothing blog
Threadesque
. I thought I'd put a version of it up here on The Owl Club blog as a last-minute DIY Christmas gift idea. I'm making at least one of these myself this year.
You know the saying, "cold hands, warm heart"? Well this is a sweet, easy project that takes the expression literally and makes a warming, scented heart to heat up those cold mitts. It makes a perfect present for chilly Winter fingers!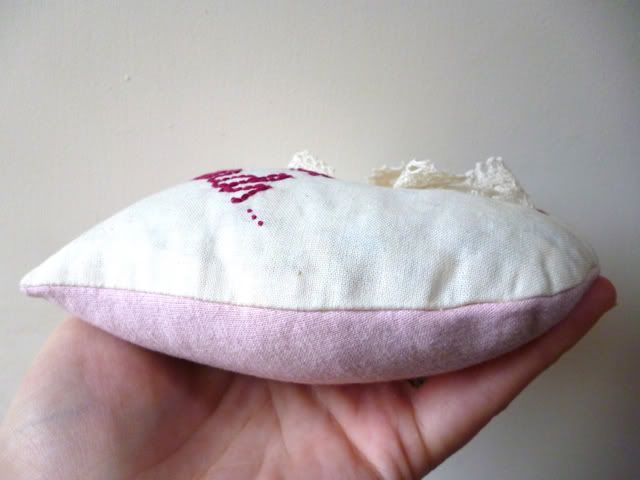 The handwarmer is made with pretty embroidered cotton and snuggly jersey. It is filled with dry rice and a sprinkling of lavender. You just pop it in the microwave for 2-3 minutes on medium and it will keep your hands snug for hours, as well as exuding a calming fragrance.
cotton fabric (you could use an old pillow case)
cotton jersey (you could use an old t-shirt)
embroidery hoop, thread and needle
sewing machine and thread (or you could do it by hand)
about 275g rice
a handful of dried lavender (optional)
lace trim or ribbon
water soluble pen or tailor's chalk
steam iron
chopstick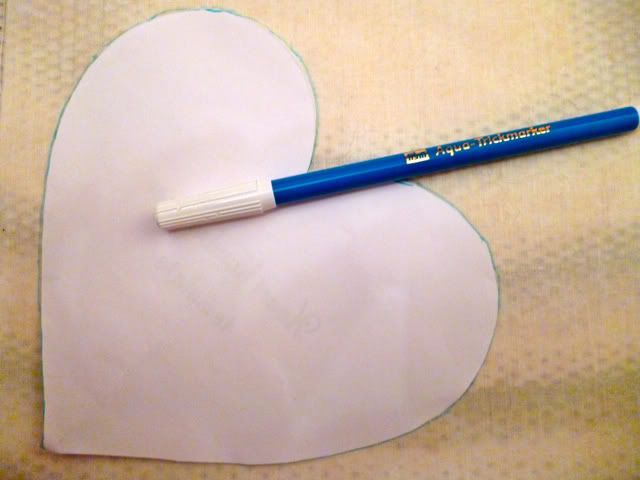 First you'll need to draw round your template (
download mine here
) on the wrong side of the cotton fabric using chalk or a water-soluble pen. You should be able to see the outline on the right side, to help place your embroidery. (n.b. I used a linen-look cotton here but you could use prints - anything goes)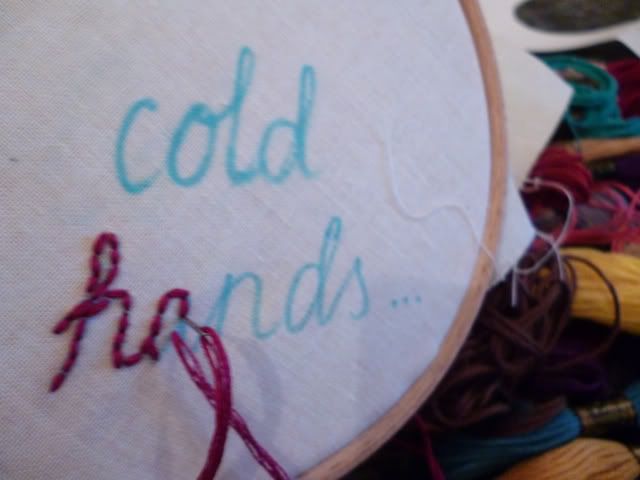 In the centre of your heart shape, draw on your message (it could also just be "I love you" or a name). Stretch the fabric in an embroidery hoop and use a small back stitch (or any fancy stitch you like!) to create the lettering. I wanted a handwritten look with plenty of texture, so I used all 6 strands of my embroidery floss.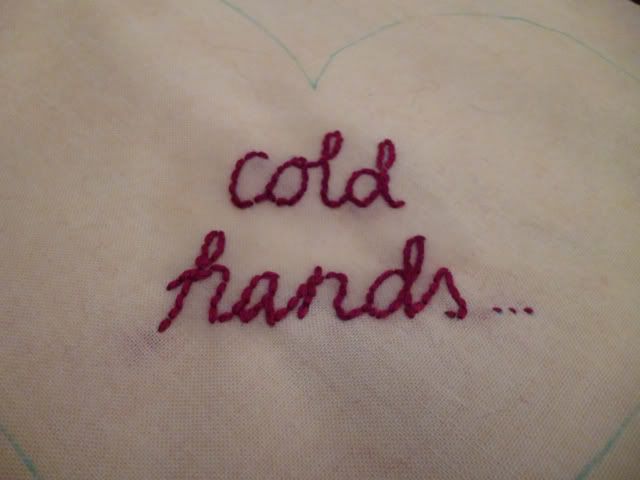 So then you'll have something like this! Make sure you wash off any traces of the original pen lettering at this stage.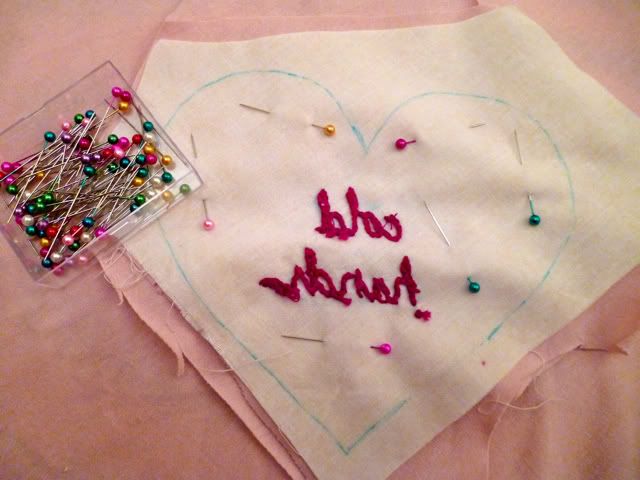 Cut roughly round the heart shape and pin to 2 layers of cotton jersey before cutting out, leaving plenty of margin at the edges (because jersey can shift around a bit). Make sure the middle piece of jersey has its right side facing the right side of the cotton before you sew.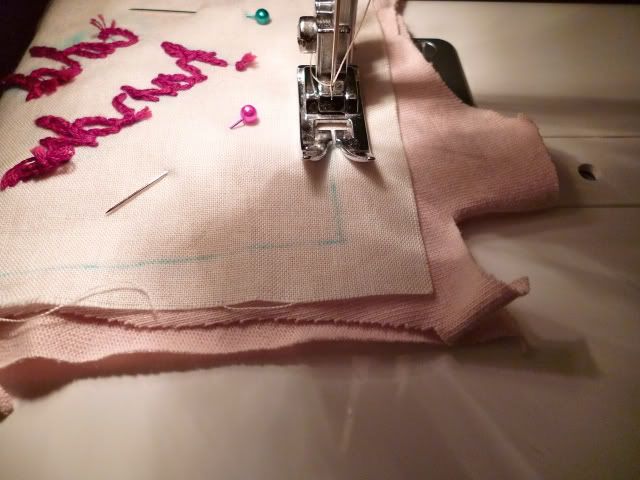 Then sew around the heart shape, using a small stitch width to go smoothly round the curves. Make sure your needle is down in the fabric when you turn the foot to go round the points. Also make sure you leave a small gap (about 2.5cm/1.5inch) for turning out. The picture above indicates a good place to start sewing so that you have a gap along the straight edge (easier for sewing up afterwards).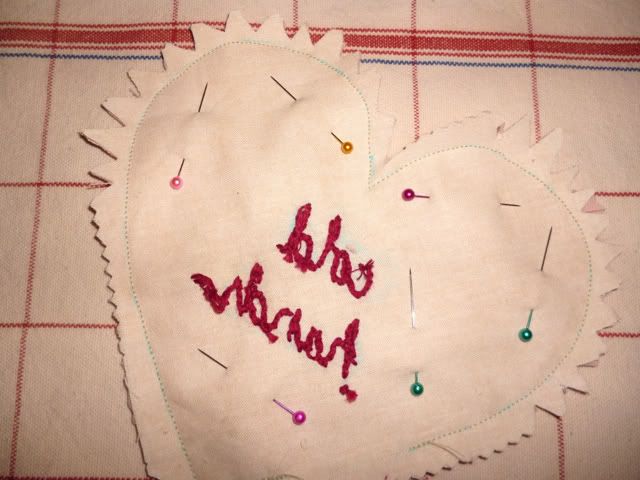 Trim off the edges neatly and notch around the curves so that it will turn out with as smooth a curve as possible.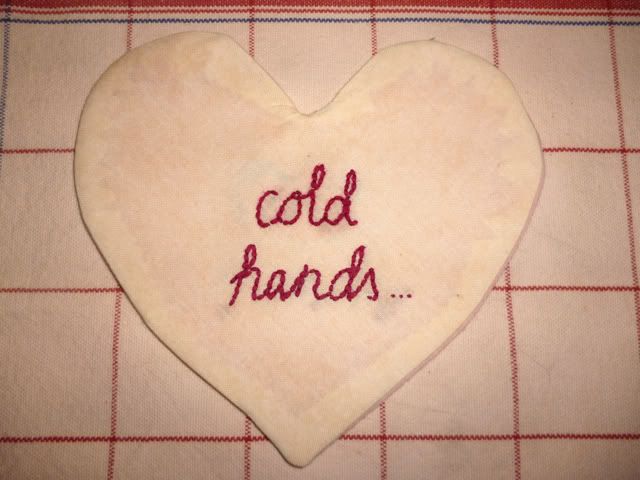 Then turn it out, using a chopstick to get into the points (and the flat end of the chopstick is great for going round the curves!) Give it a good press with a steam iron to neaten it all up.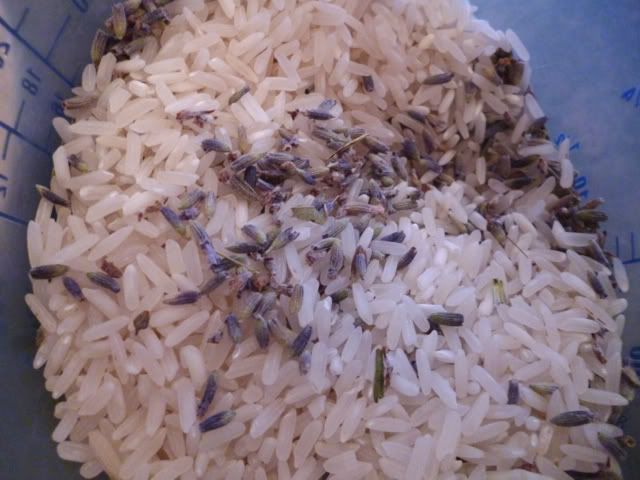 Put the rice in a container and mix through a handful of dried lavender buds. Mmm, smells good, bet you're feeling all calm now? Good, because this is the fiddly bit: using a spoon and funnel, or just a teaspoon, fill the heart until it is fairly full but still squidgy to the touch. Tip: place a bowl under the the heart as you fill it to catch any stray grains of rice!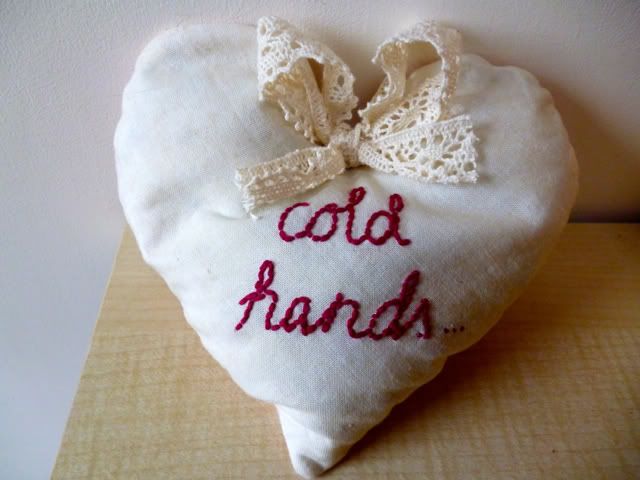 Then sew up the opening using an invisible ladder stitch. To prettify, sew on a bow made with lace trim or ribbon. You could also make a little label with instructions on how to heat the handwarmer. I like a brown paper tag with a little matching lace and a button glued on.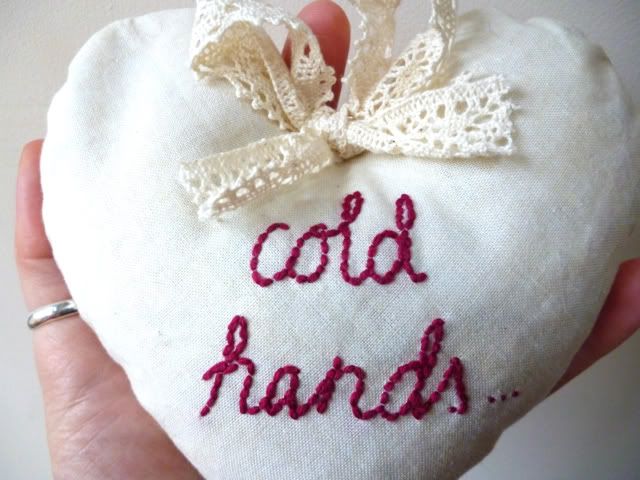 And there you have it: a pretty heart-shaped handwarmer: have fun making them!