My last post
about craftivism
was all about being part of something, and using creativity for the good of others. This post is about remembering to treat yourself with your creations too.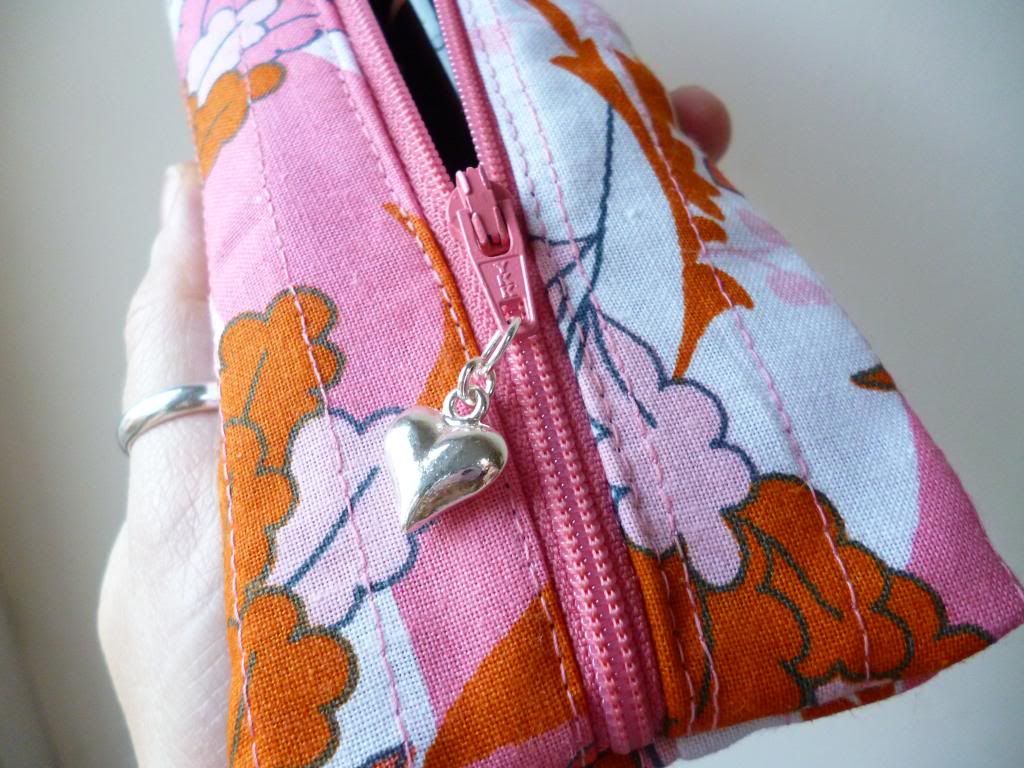 I spent an enjoyable evening making a late Christmas gift for a friend's daughter we're seeing today. Then I remembered
this pencil case
, on my list of
34 things to make
- something I've been longing to try out. "But who can I make it for?" I was asking myself, when it occurred to me I could just make one for myself!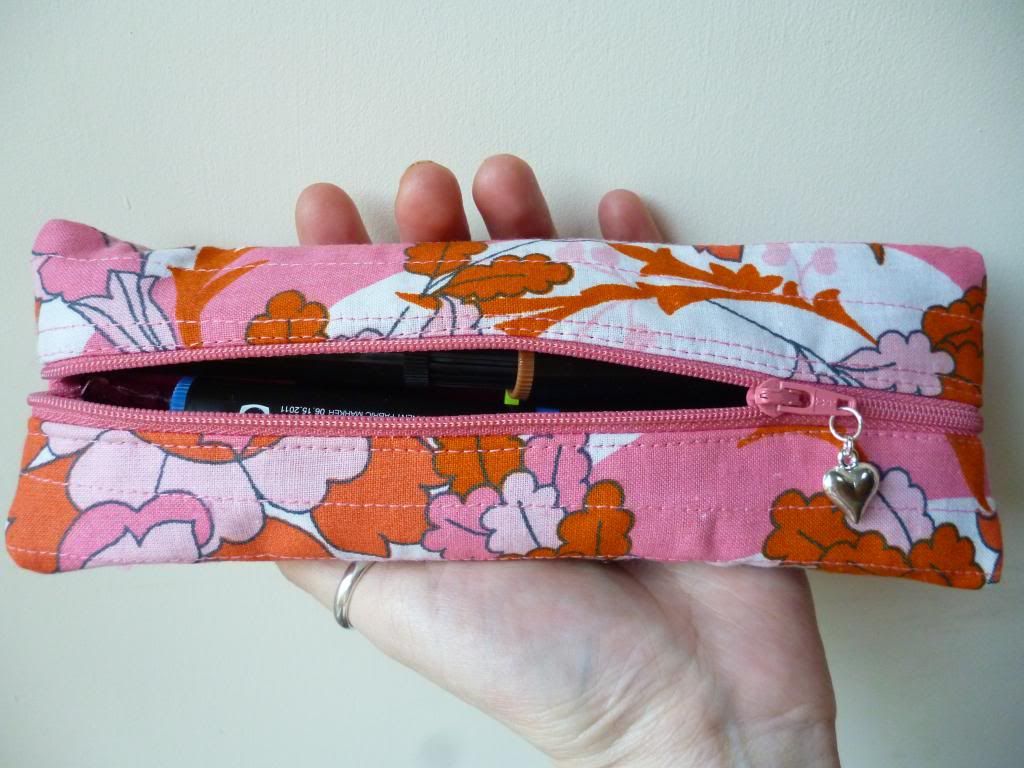 I got out some gorgeous vintage fabric (purhcased from one of my fave Etsy shops for vintage fabric and wallpaper,
Patternlike
) and made myself a pretty little pouch for storing my fabric pens.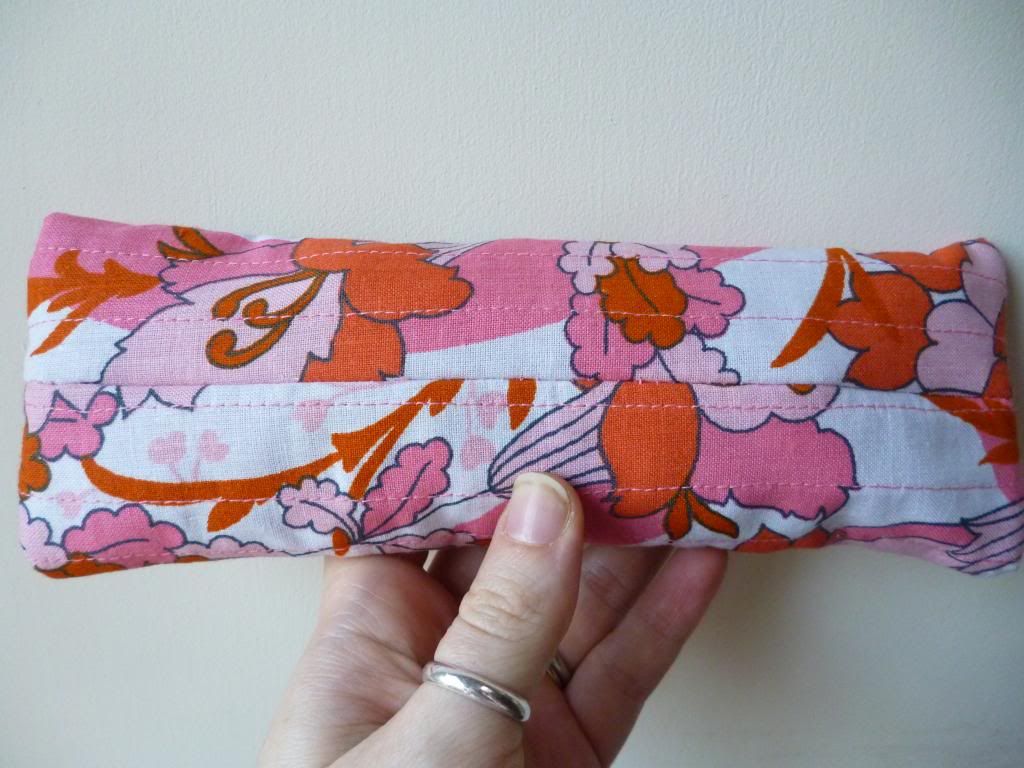 The
tutorial
(from the
Sweet Verbena
blog) is beautifully clear and the photos are great. There are some tweaks I'd make next time: the seams in the lining are exposed and I think at the very least they should be zigzag edged, but I rather fancy I'll bind them with fabric next time.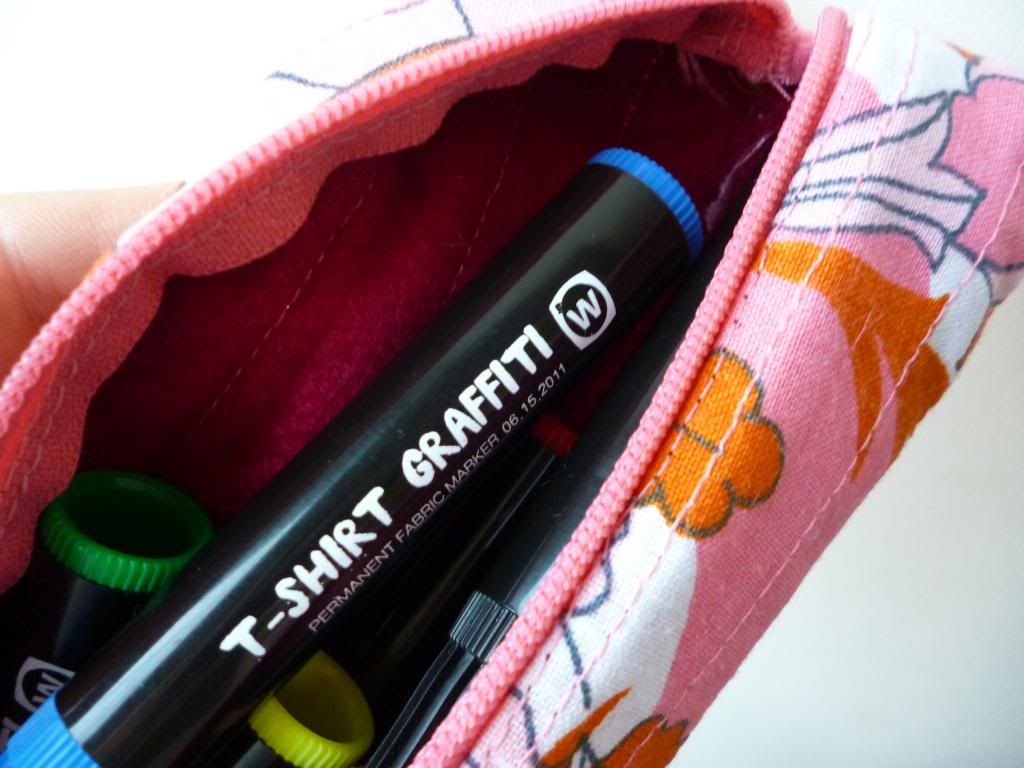 I think it's important to have one's own creations around: to wear them, display them, use them. It sounds obvious but with all the frantic making of Christmas gifts it's easy to slip into thinking that handmake is just for Christmas, when really, of course, it's for life.