Here's a pretty gift idea and tutorial for you - one that's also great for using scraps of pretty fabric. I can also imagine making this for a guy - just use more masculine colours/fabrics and a wooden button. Sewing novices can make these!
You'll need:
- fabric scraps (at least 10cm x 11cm)
- thread/sewing machine/scissors (although you can make these by hand)
- iron
- button
- snap fastener
First cut out 3-4 rectangles of fabric, approx 10cm x 13.5cm for 3, or 10cm x 11 cm for 4 - but take into consideration the total length you want, so that it can wrap twice around the wrist of your recipient (plus seam allowances). These measurements are based on my rather narrow wrists.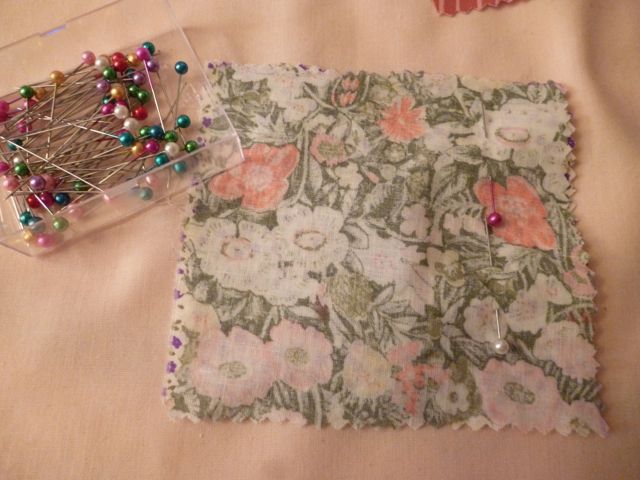 Pin the first and second pieces of fabric right sides together, then sew along the right edge with 1/2cm seam allowance.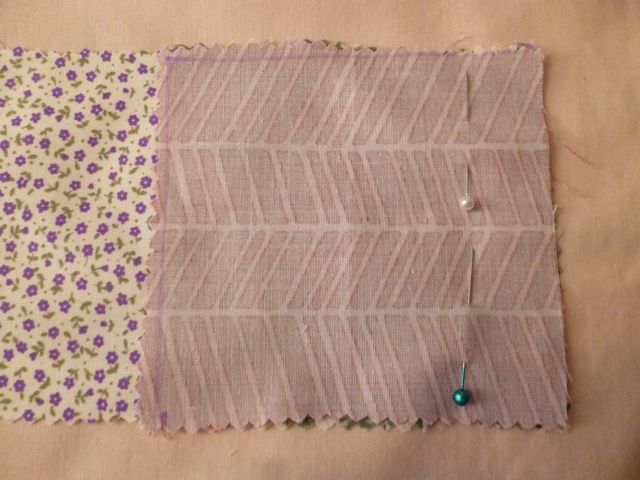 Pin the third piece to the second, right sides together and sew along the right-hand edge again. Repeat with the final piece (if using 4 pieces).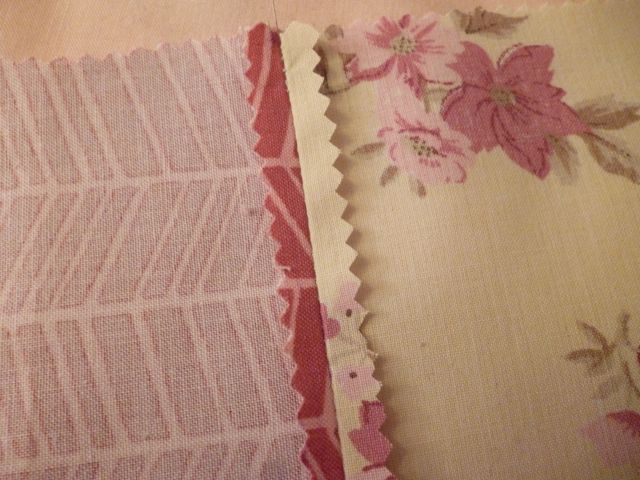 Press those seams flat with your iron.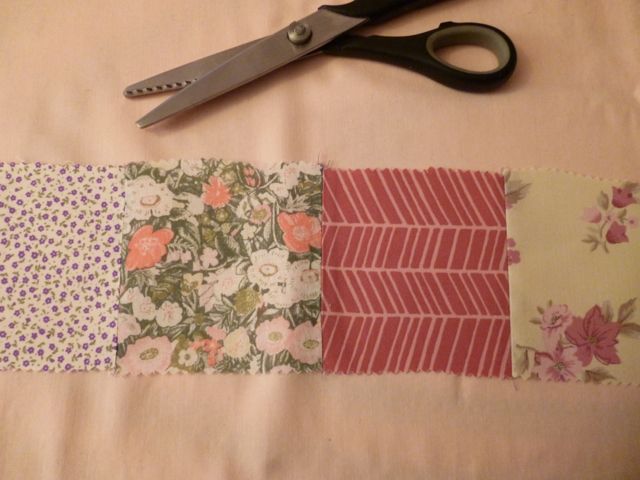 Now you'll have a row of pretty fabrics sewn together, like this! Trim any uneven edges.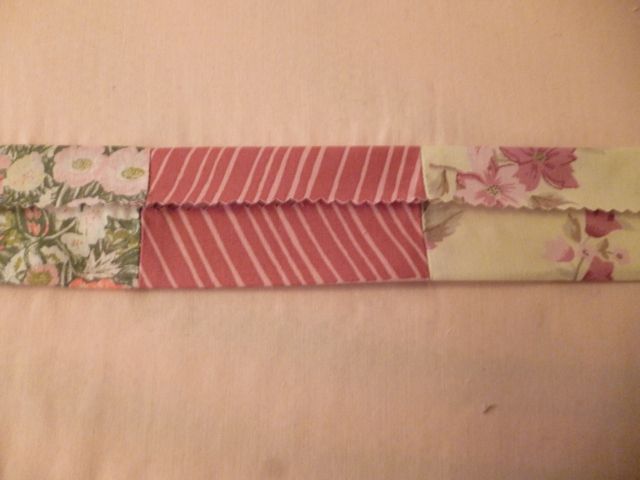 Fold the outer edges into the centre, like so, and press with the iron.
Now fold the band in half lengthways along that centre line, as in the image above. Sew neatly along the open edge with your machine (or using backstitch if making by hand).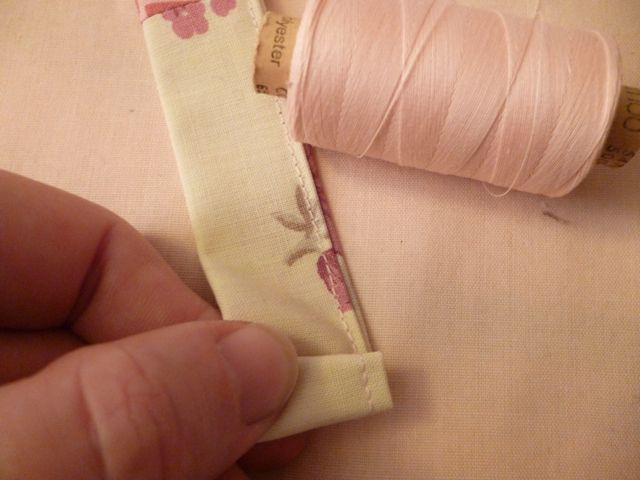 At both ends, fold over the rough edge once, then twice with a very tiny, neat fold and press. You need to sew this small hem now - I found it too hard with the machine, so used hand stitches (ladder stitch along the fold and backstitch going through all the layers along the outer edges to keep everything as stable and flat as possible).
Sew on a snap fastener, one half on each end of the bracelet.
And finally add a pretty button to finish! You could add more buttons, beads or embellishments too. These would be adorable embroidered if you had time.
If you try this please let me know - I'd love to see what you made.