Last night I made my first ever tote bag! I don't know why it's taken me so long to try this - seems even stranger now I know how easy and satisfying it is. I'm banking on the fact that my brother doesn't read this blog, as this is his Christmas present from me. I used this lovely, simple
tutorial from My Girl Thursday
to guide me.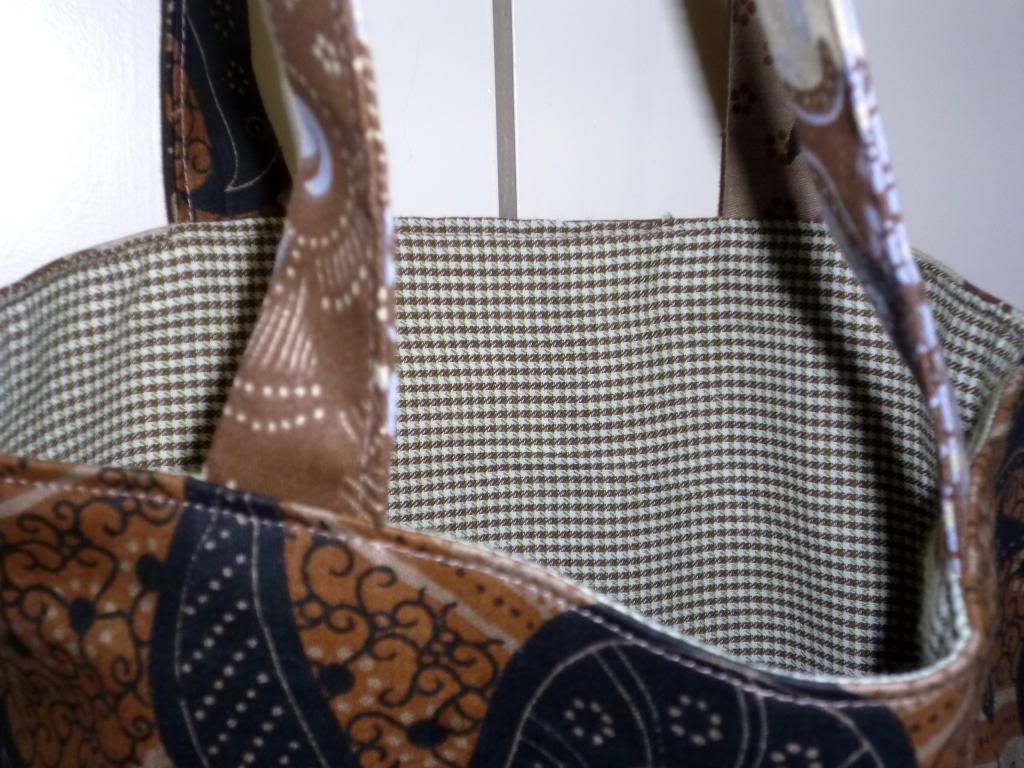 The greatest joy for me in making this was using vintage fabrics (with the challenge of making something masculine - there are a
LOT
of pretty ditsy flowers in my stash!) The tote is fully reversible, but because these gorgeous David and Dash 1960s upholstery fabrics are sturdier than the tweedy material inside, it makes sense for the latter to be the "lining".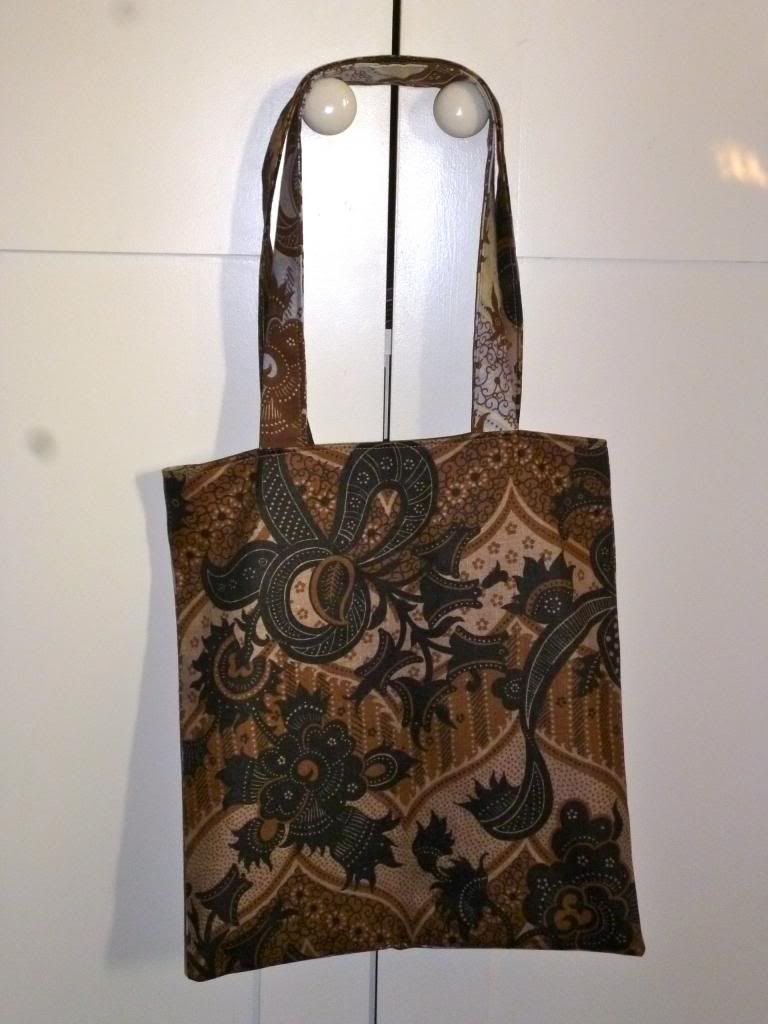 My mum gave me the David and Dash fabrics. They were a kind of sample set and I think they come from the late 1960s. There wasn't enough of each colourway to have the same fabric on each side of the bag, but I think that mix adds to its charm. The lining was a great bargain from a charity shop - several yards of tweed patterned cotton mix fabric for a mere £1.00.
I had to rein myself in from adding buttons and embellishments, as I think my bro will prefer it simple, especially as there is a lot going on in the pattern already. It's meant to be a book bag, as my brother is, like me, a bookish type. I can't wait to make one for myself with lots of flowers, lace and bright colours - just as soon as all the Christmas making is done!
Have you tried making anything new this Christmas?
(P.s. this was on my list of
34 things to make
...)