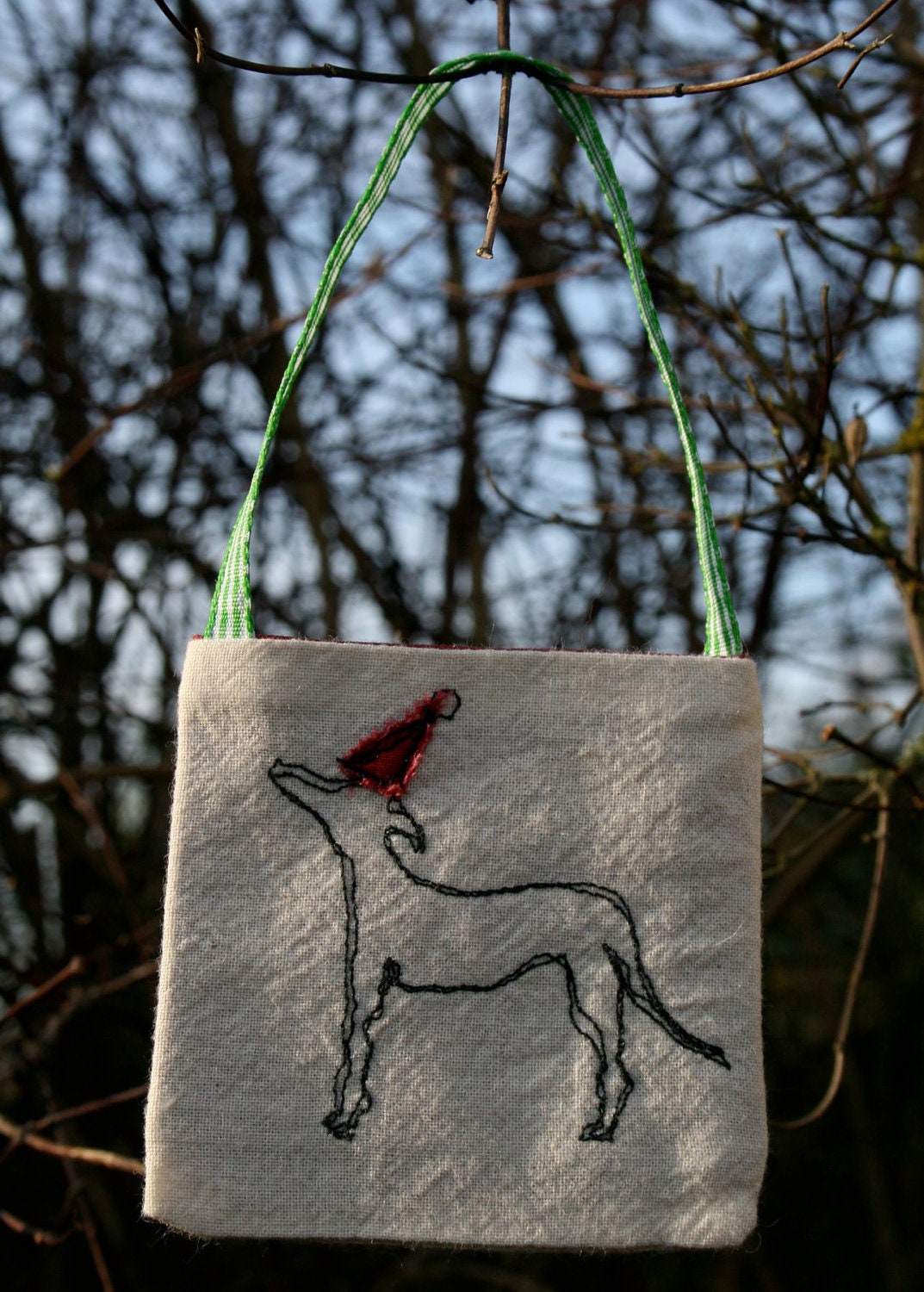 Mini santa sack by Wee Island, available on Etsy
One of the lovely things about taking part in a mini Christmas craft market last week was meeting the other creative sellers. Next to my tiny stand was Vaila of
Wee Island
. I fell in love with her work! Her machine embroidery, quirky motifs and soft colours are just gorgeous.
This pretty cushion makes me think of white-painted houses by the seaside, walks on winter beaches and cosy evenings by the fire all at once. She also does commissioned pieces, like this one:
So delicate and pretty. Clearly dogs and houses are favourite motifs! And she makes Christmas stockings - I spotted some people ordering these at the Christmas market last Friday.
I'm making a Christmas stocking for my little boy - the style will be completely different (as regular readers will guess!), but hopefully it will turn out just as loveable. Anyway, do check out Vaila's
Etsy shop
and
Facebook
pages - definitely a good handmade gift shopping tip!