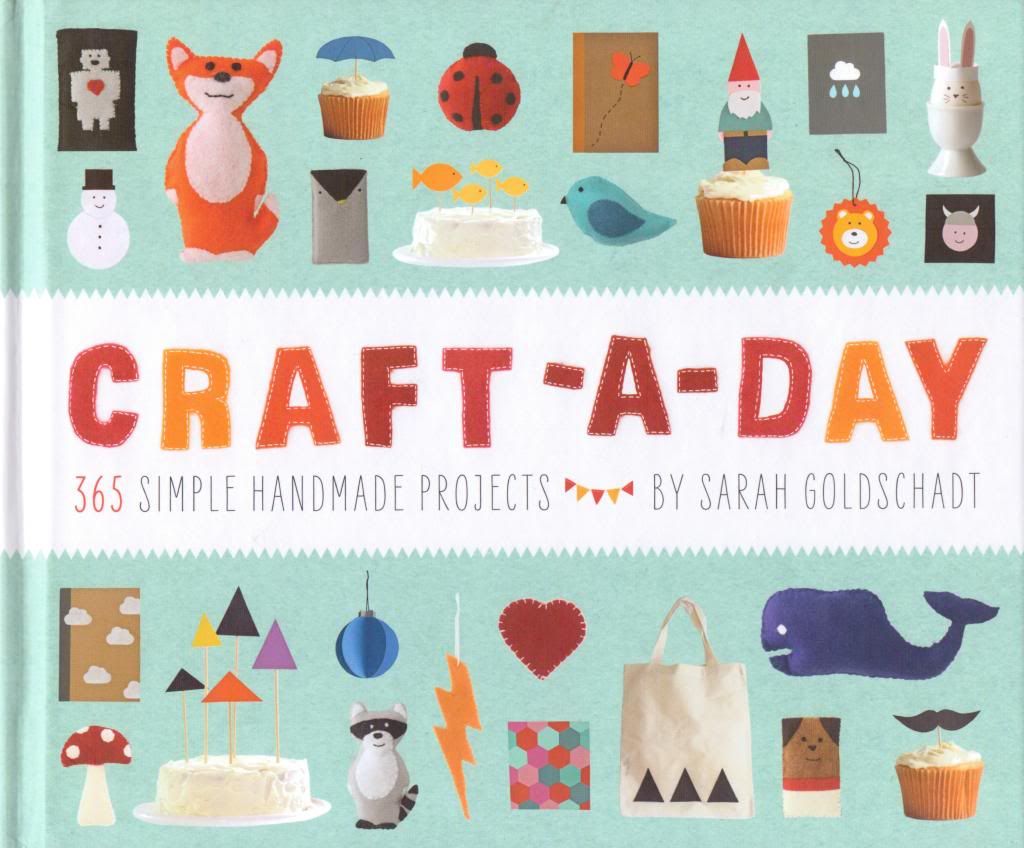 I love the crafty project/tutorial-sharing website
Cut Out and Keep
. They have loads of giveaways and contests, and recently I won this book,
Craft-A-Day: 365 Simple Handmade Projects
by Sarah Goldschadt. Soon I will be sharing some amazing 1970s craft books I found, and this makes a perfect contrast: it is very "right now"!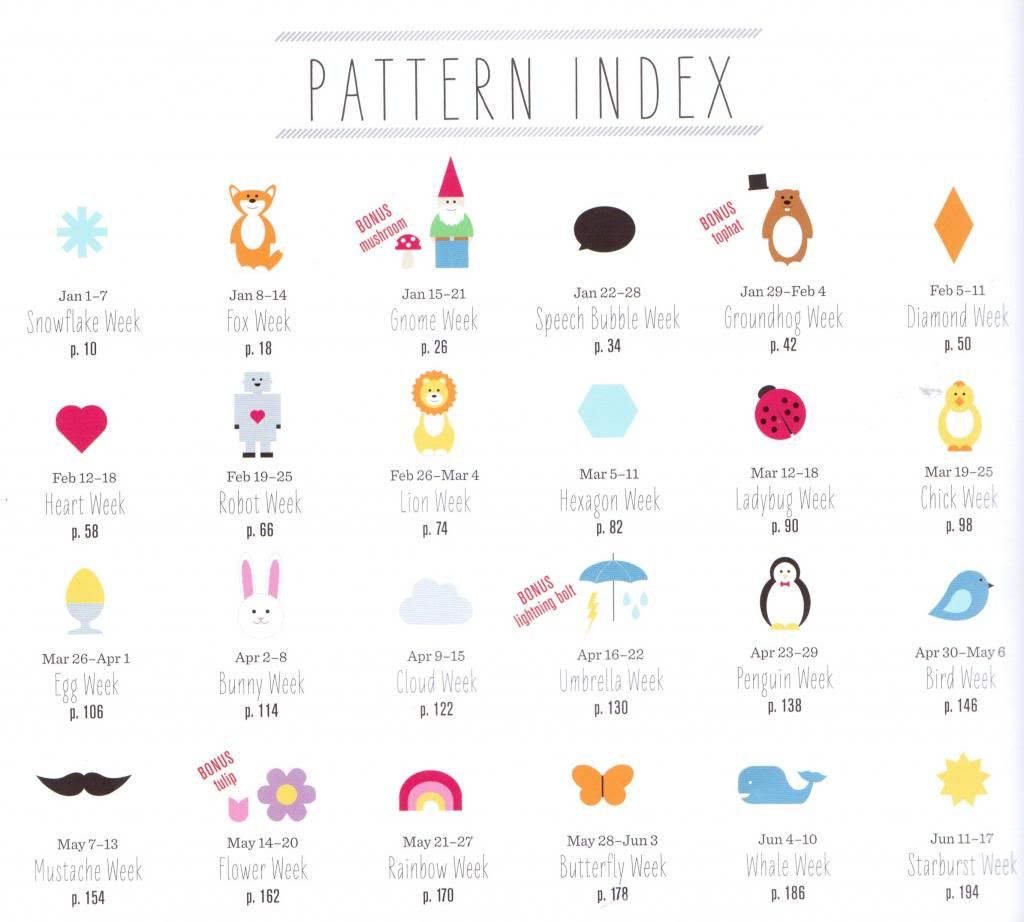 The book offers, as promised, a craft project for every single day of the year. Don't be fooled though: many of these projects are essentially the same one in a different form. Cupcake toppers, cards, felt plushies and ornaments, felt bobby pins and card garlands - all of these things and more recur many, many times.
But to get too hung up on that would miss the point of the book: it's all about super-simple projects you can genuinely fit in to your everyday, and that simplicity is brilliantly appropriate for the complete craft novice.
I love the way the year is organised into weekly themes (examples above). This Toadstool ornament (which appears as
a sample project freely available on Cut Out and Keep
) comes from this week's theme: Gnome Week. There is also a rather cute Owl Week...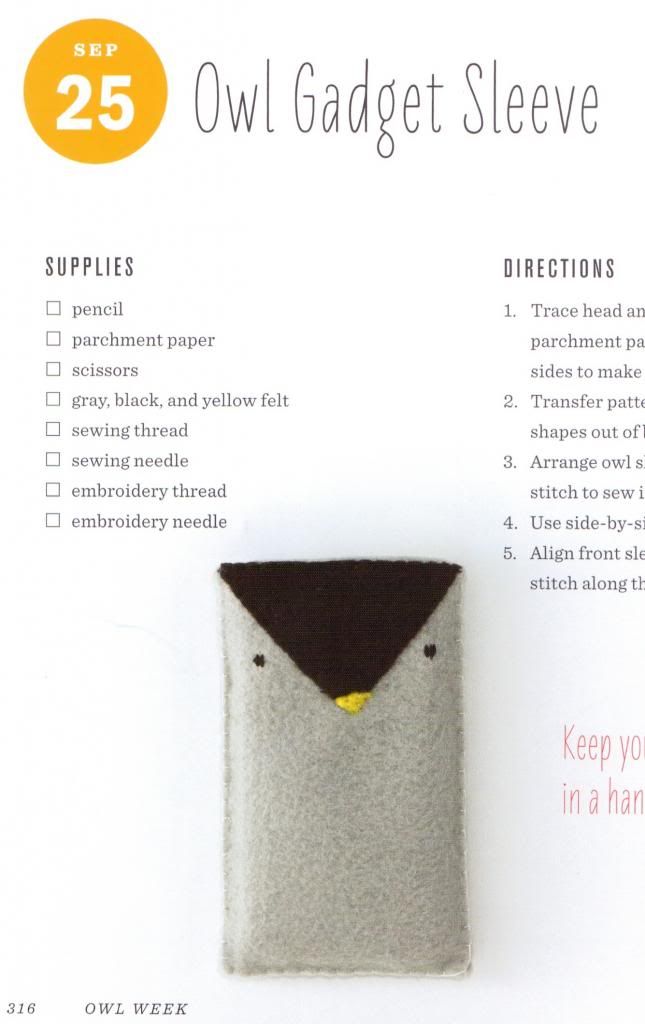 You don't need any special skills or fancy materials to make anything in the book, and there are easy-to-reproduce templates available for every single one (if nothing else the book is a great resource of cute templates - including hearts, numbers and the alphabet!) There are also helpful instructions at the back showing quite clearly how to do simple-but-useful things like stencil-print a t-shirt or tote. Now that's something I've never tried and would like to...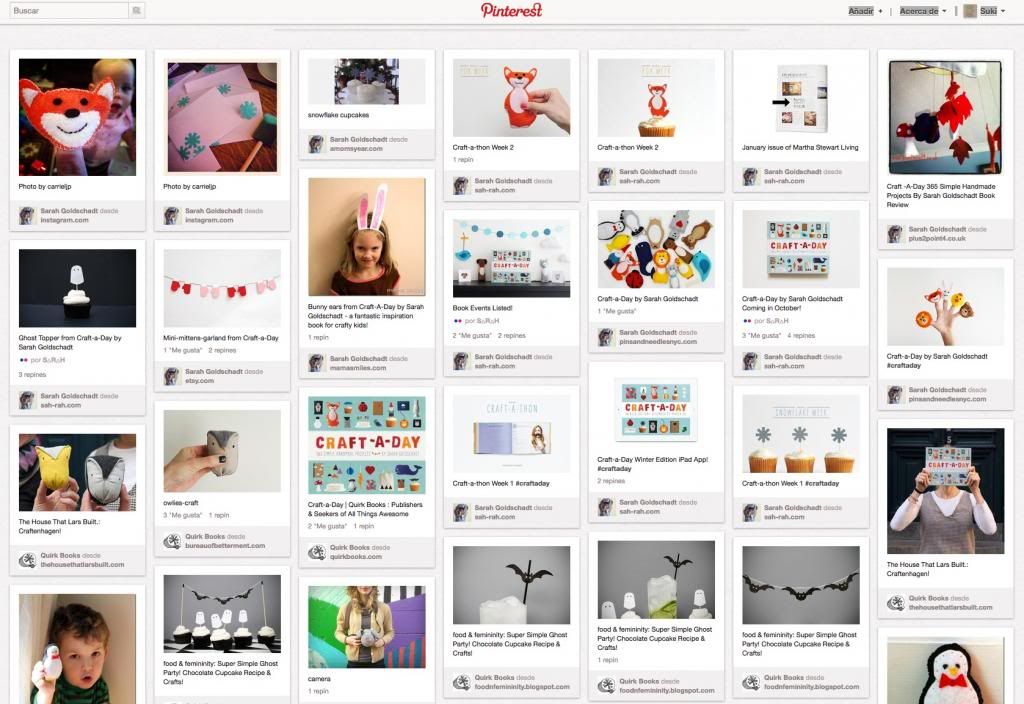 There is also a
Pinterest board
where readers can share their creations, and you can download templates and some bonus projects on the
Craft-A-Day website
.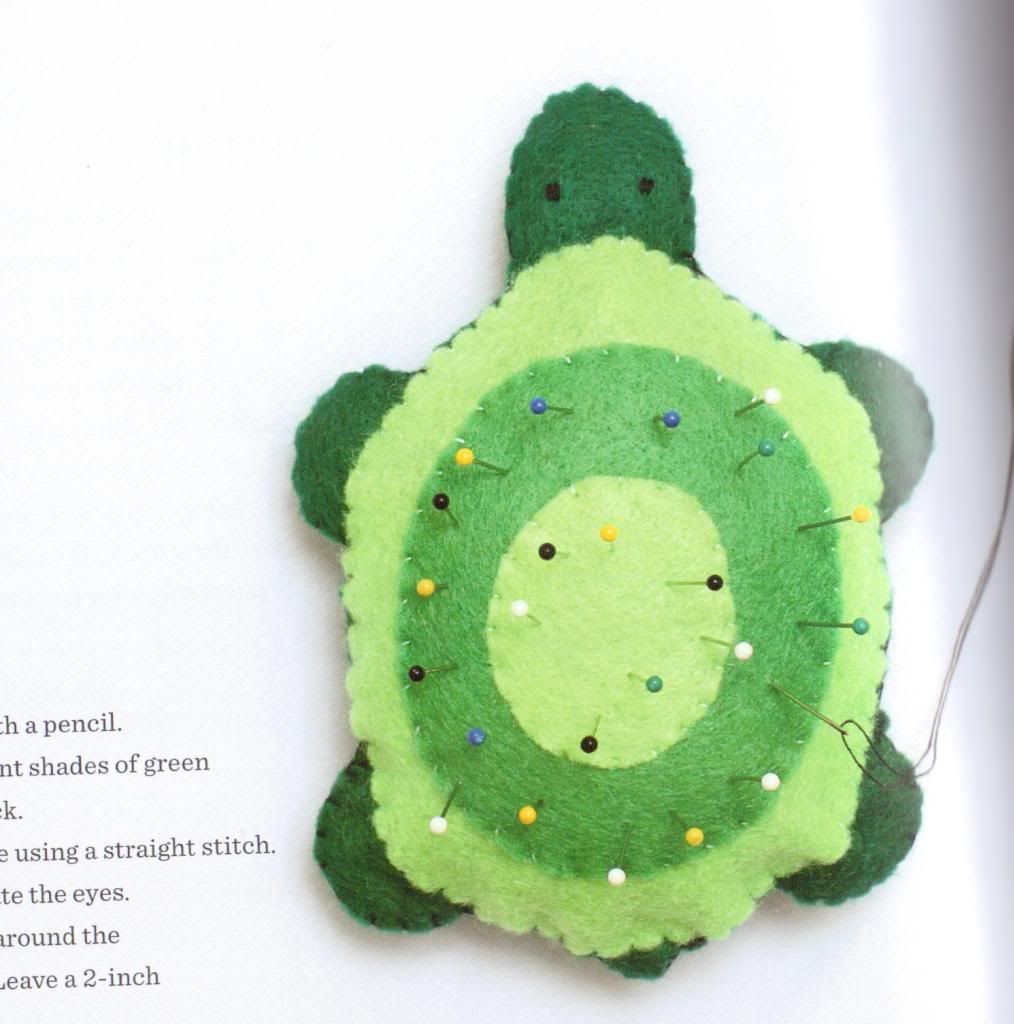 The verdict?
Although I can't see this as a bookshelf essential, I'd certainly be tempted to buy it at at the
current amazon.co.uk discounted price
. Although it seems to be aimed at complete craft beginners, the cute, simple style is appealing and there is a lot of inspiration to be found in its pages.
I can see heaps of ways of using the templates for other things and adapting the projects, using different materials, adding more details and personalising the simple, basic shapes. It would be great to use with kids.
Seen as a starting point to get you going, rather than taking it too literally, it could be a great source of inspiration, and its breath-of-fresh-air simplicity might be just what's needed to lift you out of a creative rut.