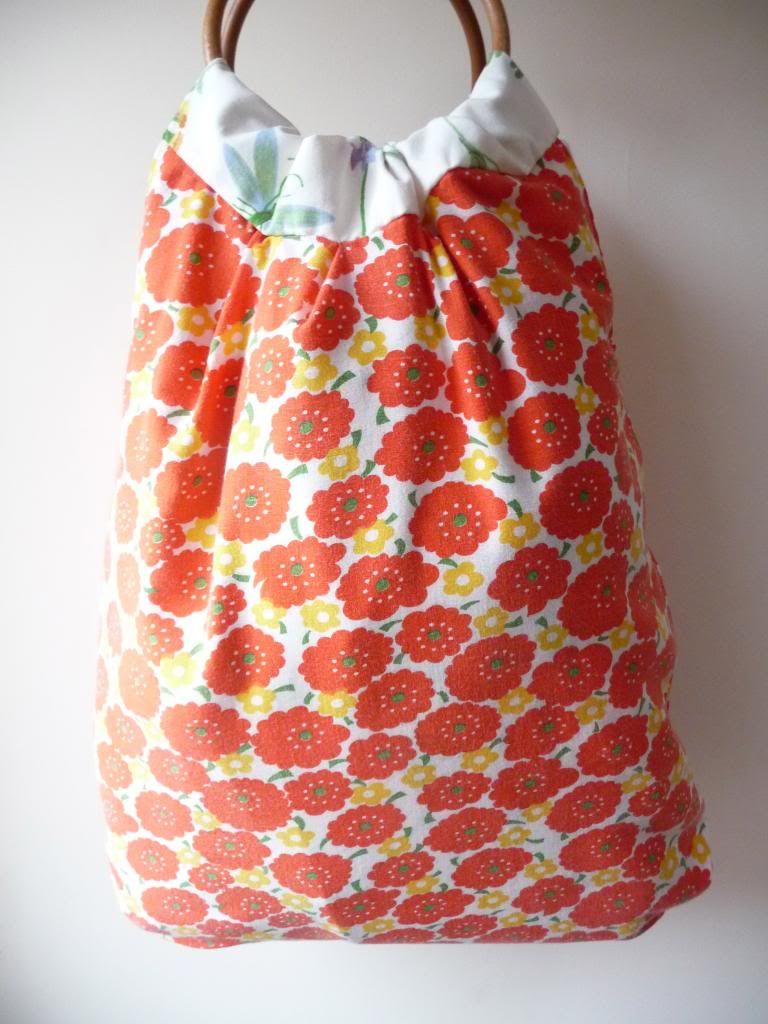 My favourite gift to ask for from my mum is for her to teach me one of her many skills. For my birthday in 2010 I asked for sewing - if you read this blog you'll know that turned into a proper obsession! This Christmas, I asked for knitting. She's a great teacher and over Christmas she showed me all the basics.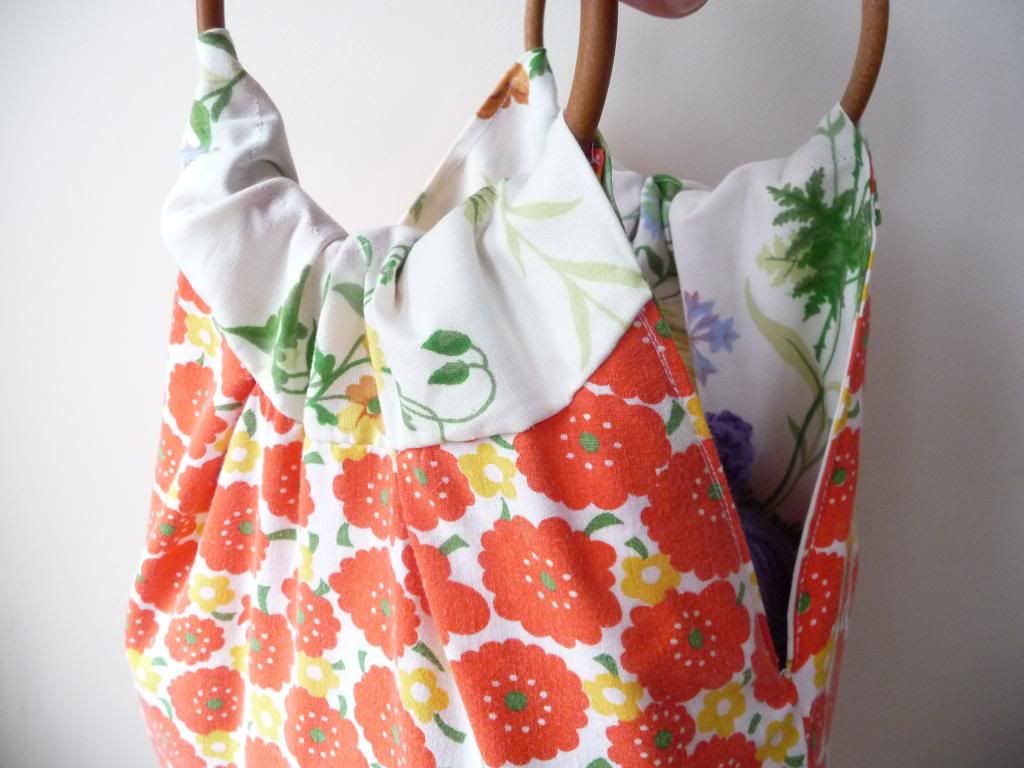 Then I got home and found myself feeling really unsure of what I'd learnt. It's such a new skill for me - and knitting is so mysterious! I mean, you just have this one thread and you're turning into something dimensional, into a shape! Instead of getting on with my knitting I found myself sewing instead: making knitting accessories, of course!
After all, everyone needs a hoop-handled bag, made from vintage fabrics, to keep their wool/yarn in, right? (P.s. I got the gorgeous, bright outer fabric from this addictive Etsy shop:
FrauSvensson
; the lining was an old curtain).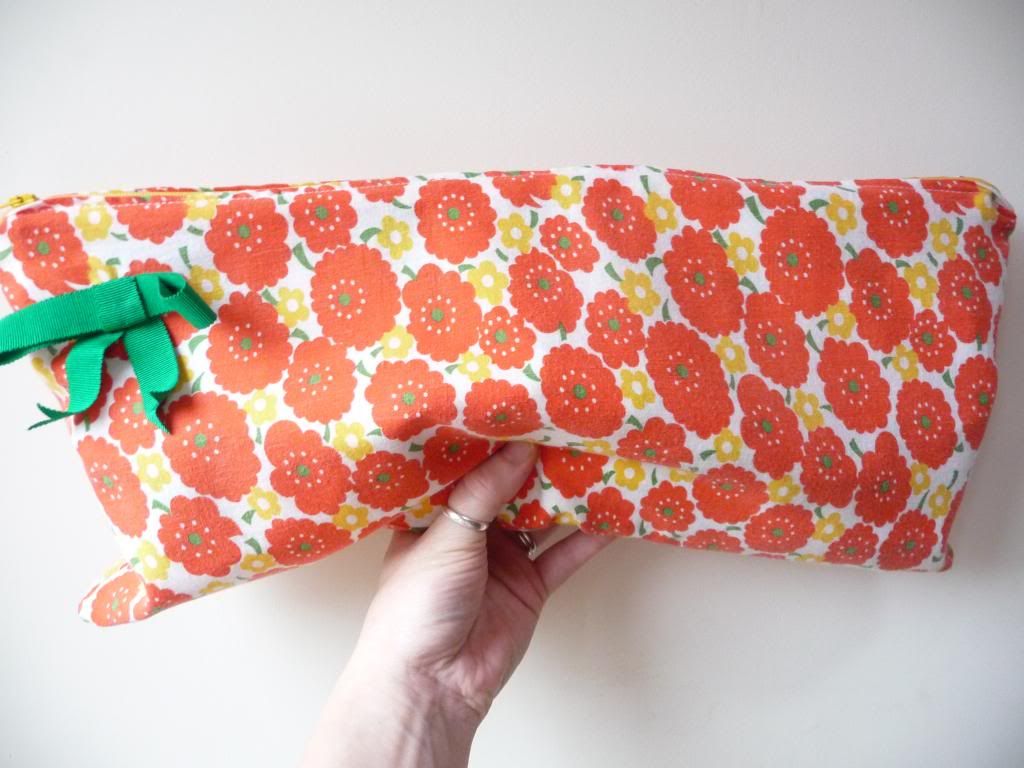 And I couldn't just keep the huge pile of knitting needles my mum passed on to me in a plastic bag, could I? So I just had to use my recently-acquired zip-sewing skills to make a pretty matching pouch for them.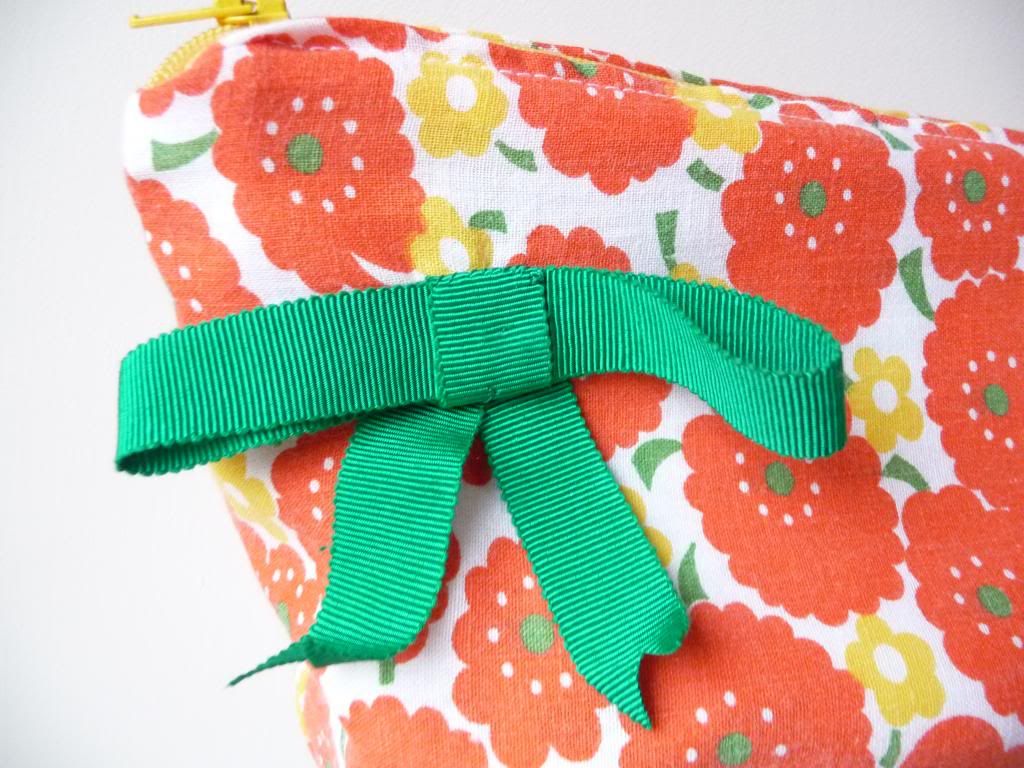 Tangled in amongst all the knitting needles my mum gave me was a length of this jewel-green trim, so I used it to decorate the needle pouch with a bow.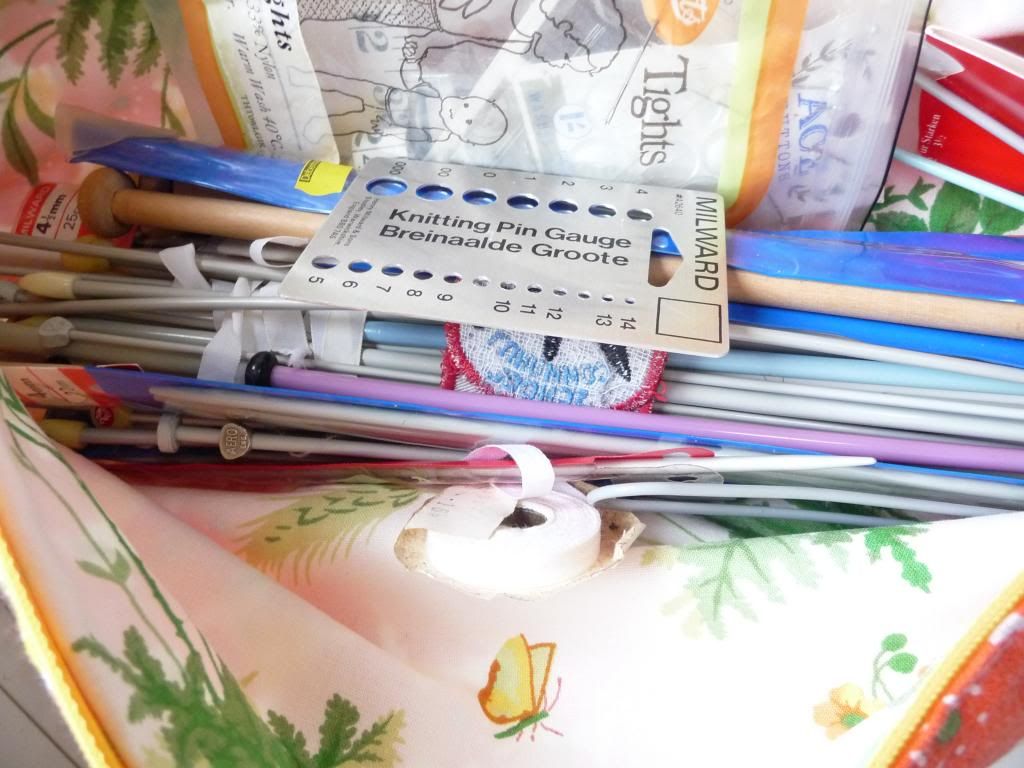 And I love seeing all these old needles (some of them came from my mother's mother and are made of bakelite!) nestled in the pretty lining of my new pouch. I definitely felt much more ready to start knitting once all my kit had a nice handmade home. The only problem was remembering how on earth to cast on?!! More on that in tomorrow's post...