I love the way my mother doesn't think of her things as "vintage" - it's just what she has! One day our own collections of craft books, notions and fabric stashes will be "vintage" too. For now though, I'm enjoying leafing through my mum's wonderful knitting pattern collection (I adore the little outfit above!)
In her enthusiasm at my taking up knitting, she gave me all her patterns. I did notice though, how she kept ringing up to offer to contribute squares to the blanket I'm making. "No thanks," I said, "your tension is different!" (which is true) - and I realised she was disappointed. She had caught the knitting bug again!
Not long afterwards she phoned me up to say she'd found an amazing bargain stash of wool (yarn) in a Charity Shop near where she lives, and just
had
to buy it. Now she was thinking of making something for the baby I'm expecting - but she didn't have any patterns! Could I choose a few and post them back to her? These are the ones I chose.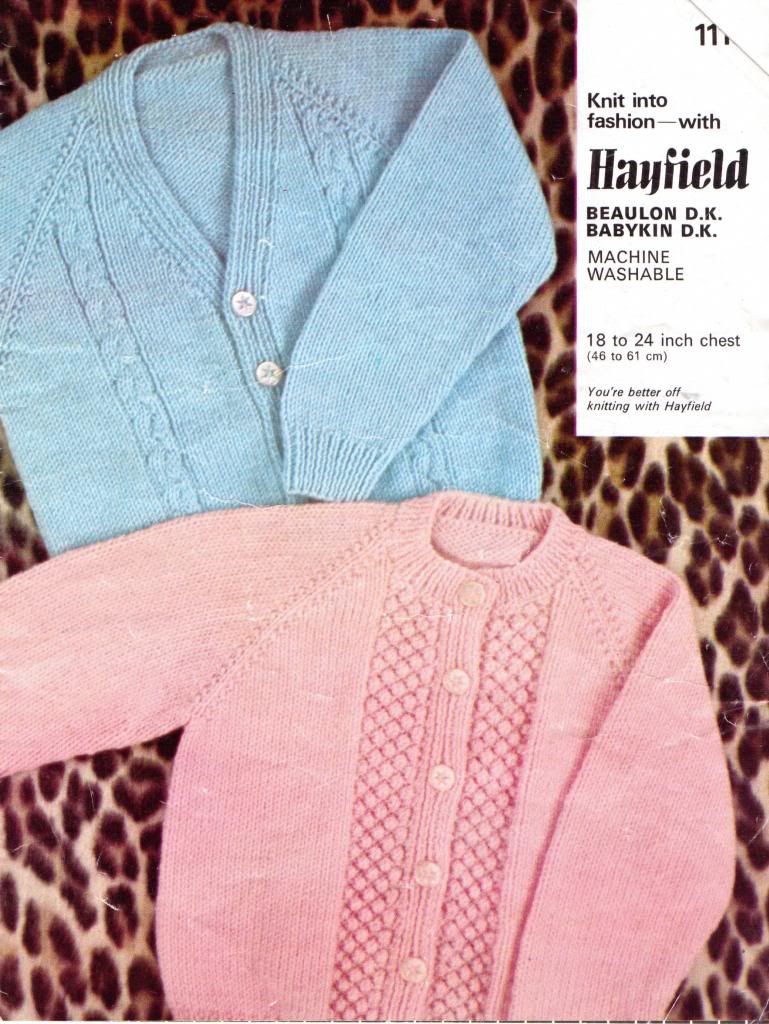 The funny thing is babies and knitting go together for my mum. Apparently, when she was expecting me the midwife felt she hadn't really accepted the fact that she was pregnant, and advised her to knit to help bring out the broodiness! My mum became addicted to knitting then. There's something satisfyingly circular about her teaching me knitting now, and indeed making something cute and "vintage" for my little one on the way! I can't wait to see (and share) what she makes...