I love chic, and admire people with chic babies and chic nurseries and chic handmade baby things. You know, something like this...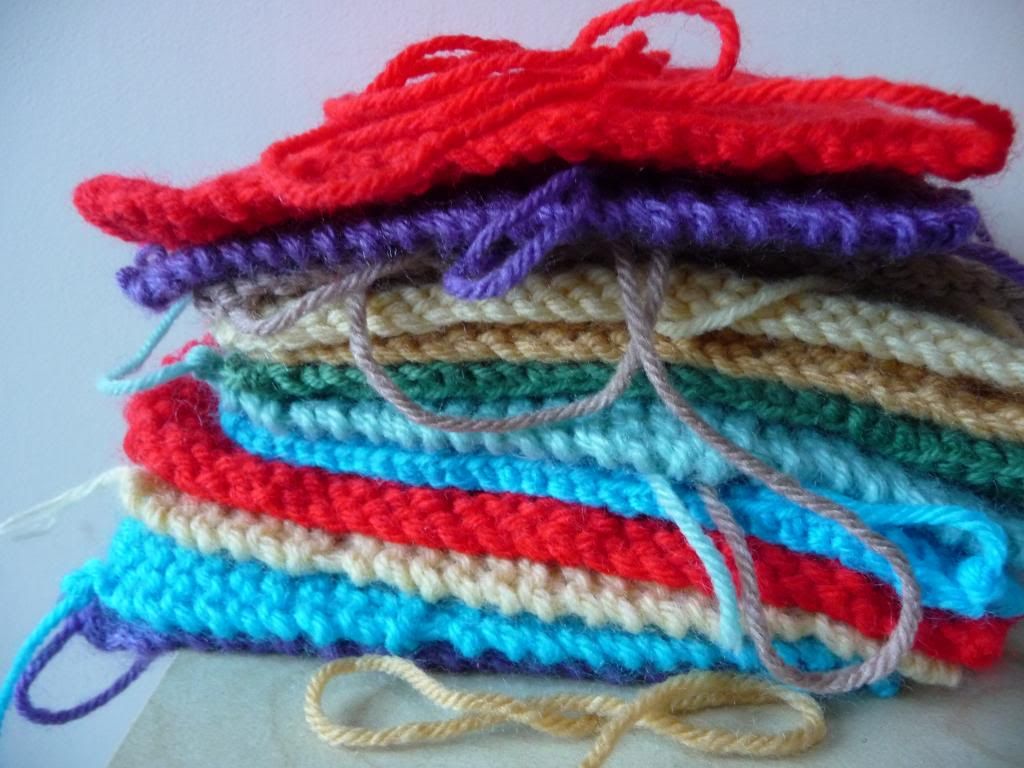 This
is where my knitted baby blanket is going... I started off fairly chic in my intentions. The wool/yarn was part of my mum's Christmas present to me and we went to a sweet little shop where she lives to buy it. We bought three colours: purple, turquoise and yellow. OK that doesn't sound very chic but they did go quite well together and formed a limited palette. But I just couldn't stop there...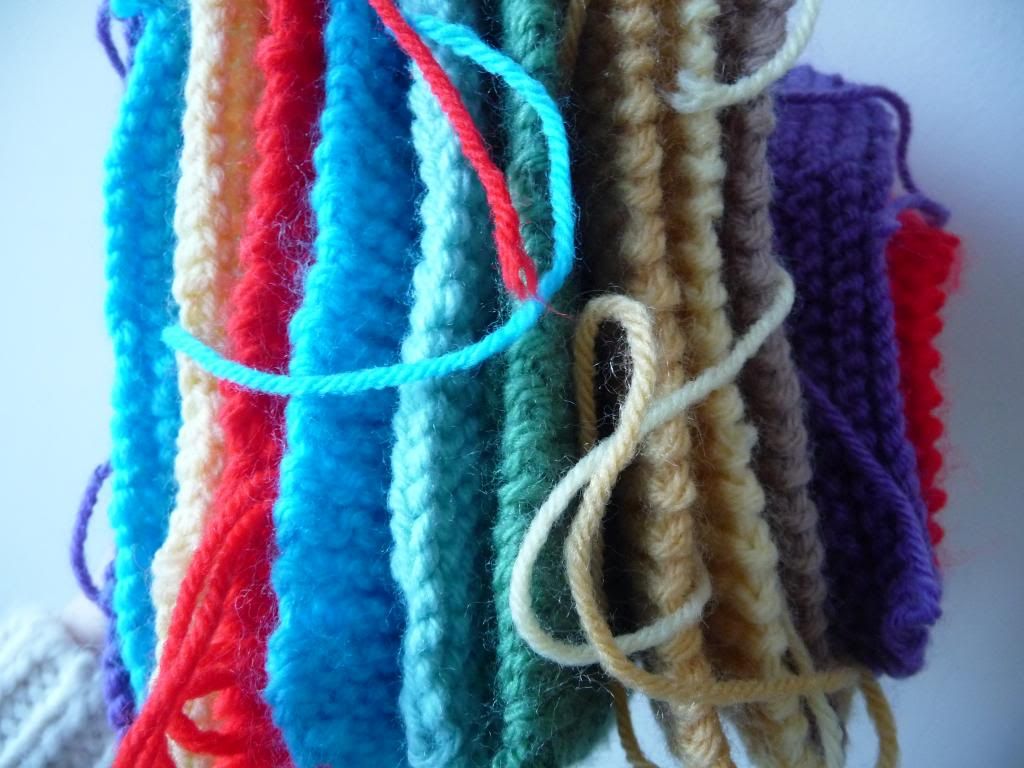 I'm up to 8 different colours now: red, turquoise, blue, yellow, mustard, beige, purple and green. Pretty much every colour of Sidar snuggly that exists (I love to exaggerate too, haha). Yep, here I am again, headed down the mis-matching, patchwork, slightly random, make-it-up-as-you-go-along aesthetic that seems to be my modus operandi. (Btw I'm think of sewing a wide, satin purple ribbon all round the edge when it's finished).
It's a little like the
patchwork quilt
I made for my first baby. I pretty much cut squares from every piece of fabric I owned at the time, then popped them all together with a mis-matching border and a vintage sheet for backing. I love it though and so does he - he sleeps under it every night (imagine my happy mum face right now as I type that!) So cheerful it is then, and I'm not sorry!