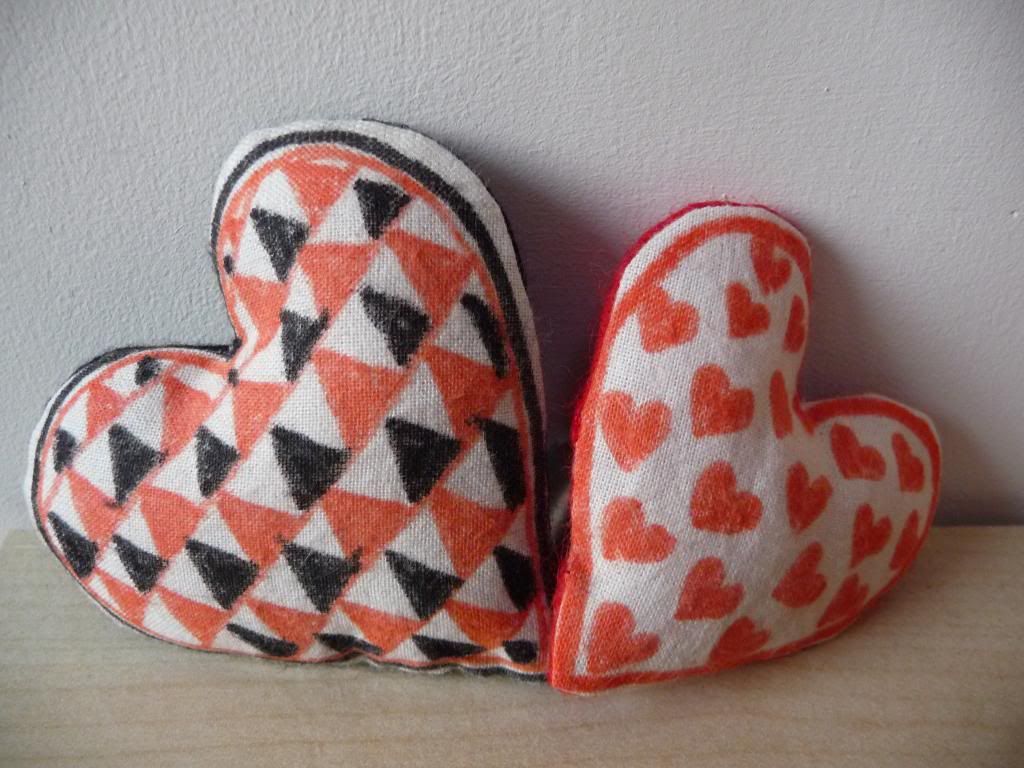 Hearts are for life: not just for Valentines Day! You may have noticed that I'm a little in love with the
heart shape
, and it doesn't matter what time of year it is. But I guess now felt like as good a time as any to make these little doodle brooches I've had on my mind.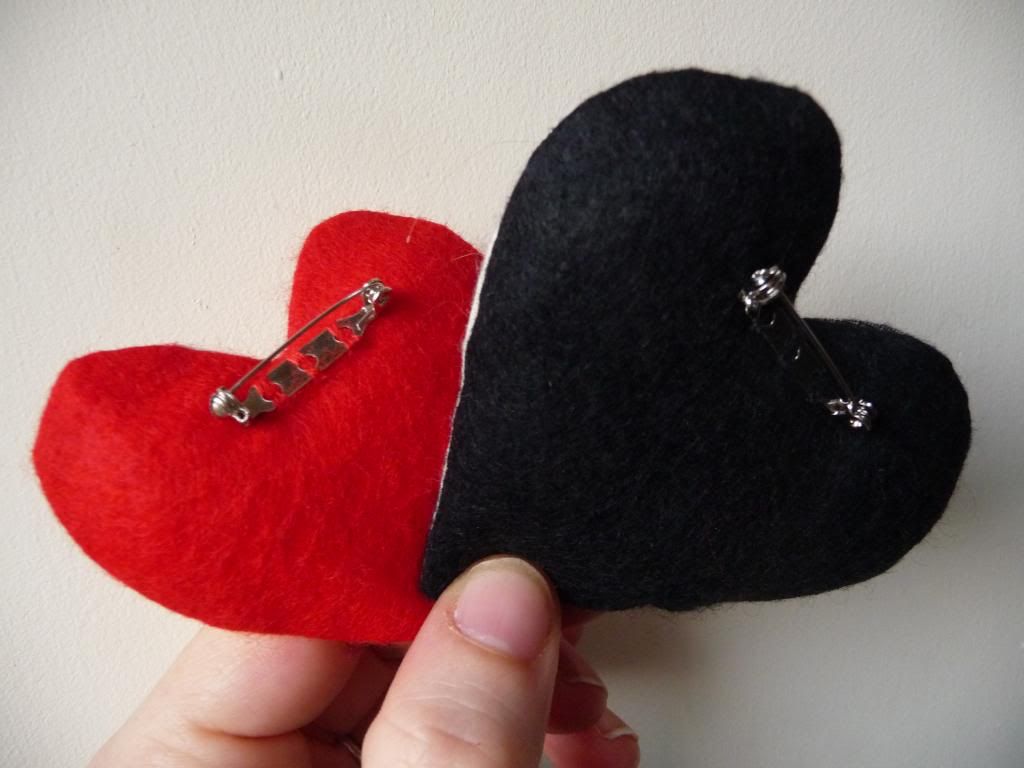 Doodle brooches have been on my list of
34 things to make
for a while. The inspiration came from the book
Lovely Things to Make for Girls of Slender Means
by Eithne Farry, which I won in a giveaway a while back (thanks
Polly
!) It is full of creative ideas, including these "yellow split pea badges".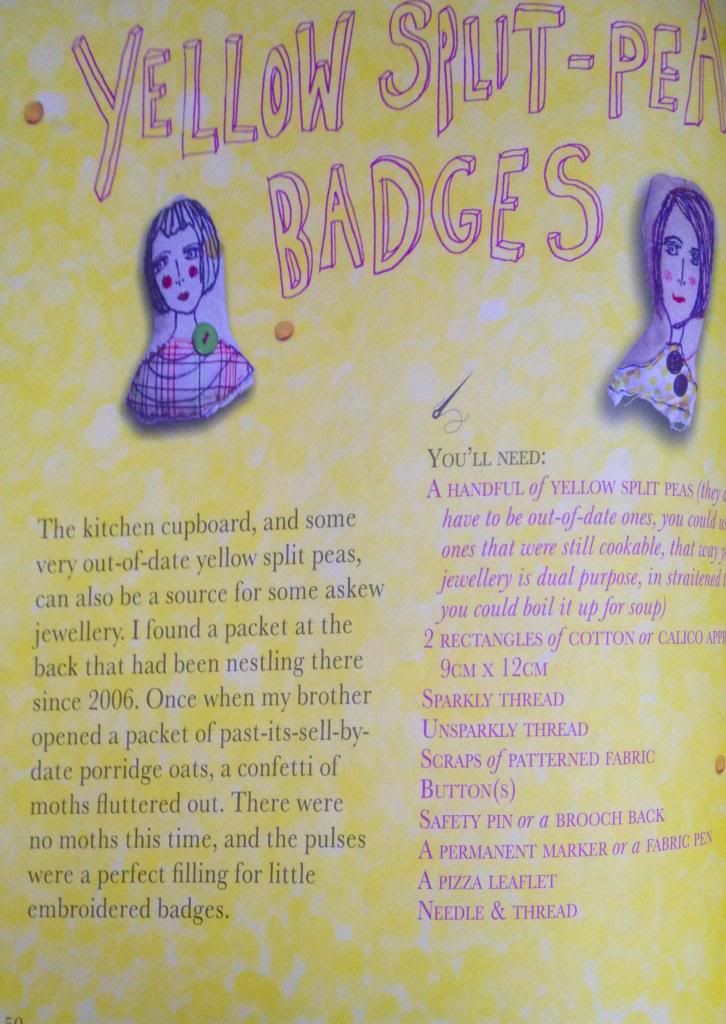 I used fabric t-shirt pens on undyed cotton, simply doodled away, and then sewed on felt at the back and some brooch backs. Instead of yellow split peas, I just used toy stuffing. I have this feeling that although a little pouch of split peas would feel lovely, it might be a bit heavy for a brooch, tugging at clothing. I do love her doodled faces though. Clearly there is potential to do something more adventurous and detailed than my little heart/triangle doodles.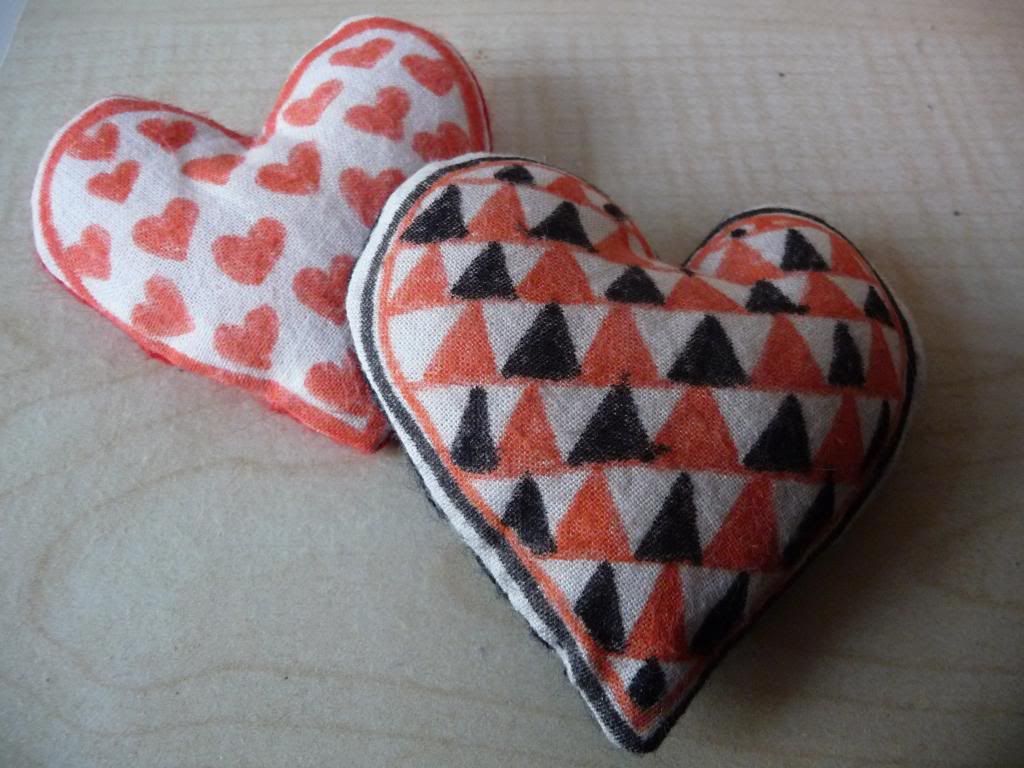 I so enjoyed making them though: I got to indulge my love of doodling, hearts and brooch-making all at once! I'll surely be making more. If you try making your own doodled brooches, let me know as I'd love to see them.