Sewing has become one of my most important ways of relaxing. I had a very minor little car accident on Friday (no-one hurt, thankfully, although I was stiff the next day... oh yes, and it was my fault! And my kid was in the back...) and it sure shook me up. It was my first time. My instinctive reaction was to get out the fabric and sewing machine and the result was this brightly-coloured (and inadvertently slightly car-themed!) patchwork playmat for the new baby.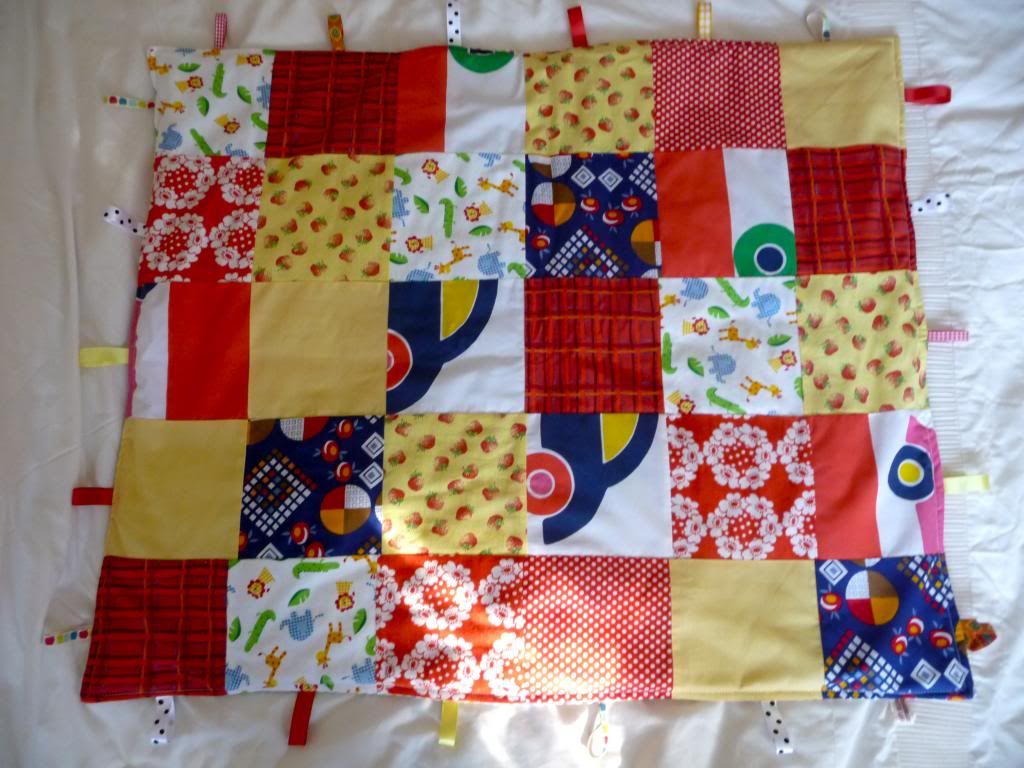 It's not a quilt, it's to provide somewhere to put the baby on the floor. Last time around I was forever putting the baby on my coat (it's faux-fur, so quite cosy!) or some such. This time I was determined to have something lovely and handmade. These colours make my heart sing and they're designed to go with the new room I'm making for the boys. There are two layers of wadding to make it nice and comfy, and ribbon tags to add a bit of texture and interest for when the baby starts reaching for things.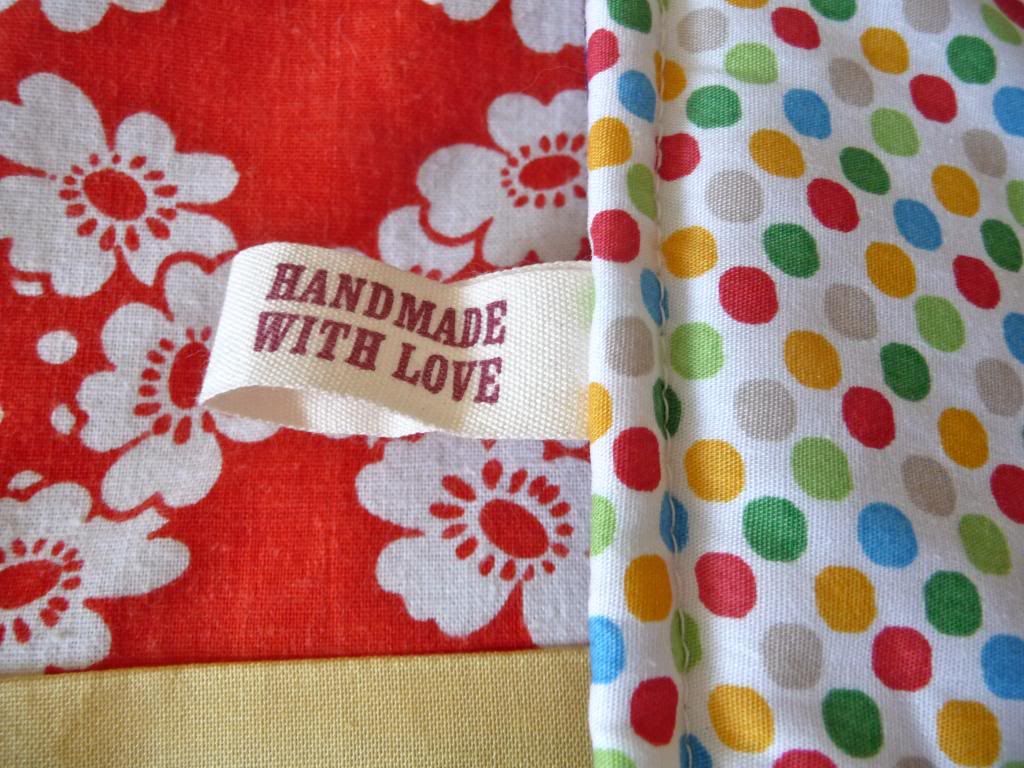 I couldn't resist proclaiming proudly that I handmade this with love! Also check out the multi-colour polka dot fabric on the back. You'll be seeing a lot more of this, as it's going to be used for various things in the boys' room. It's new fabric, not vintage, but it has the advantage of being a bit of a bargain: half-price in the January sales.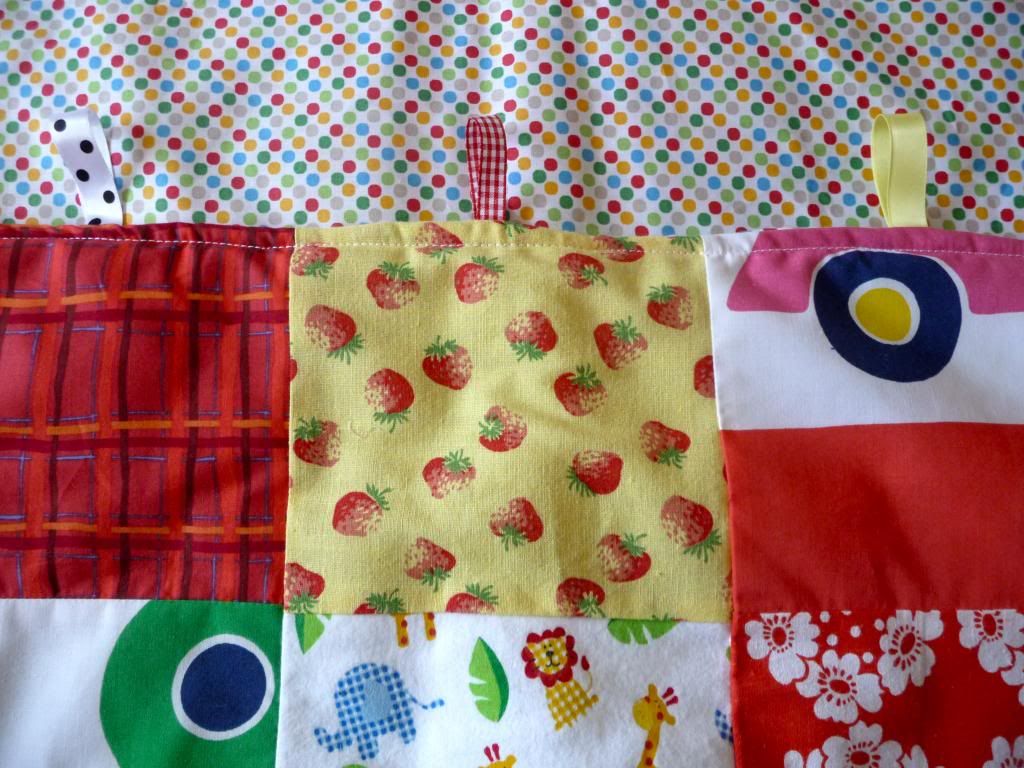 The patchwork fabrics I used are a mixture of new bits and pieces and vintage finds. Remember that
strawberry-print feed sack fabric I picked up in Austin
? I finally allowed myself to use some of it (there's still enough left for the Summer tote I'm fantasising about making for myself).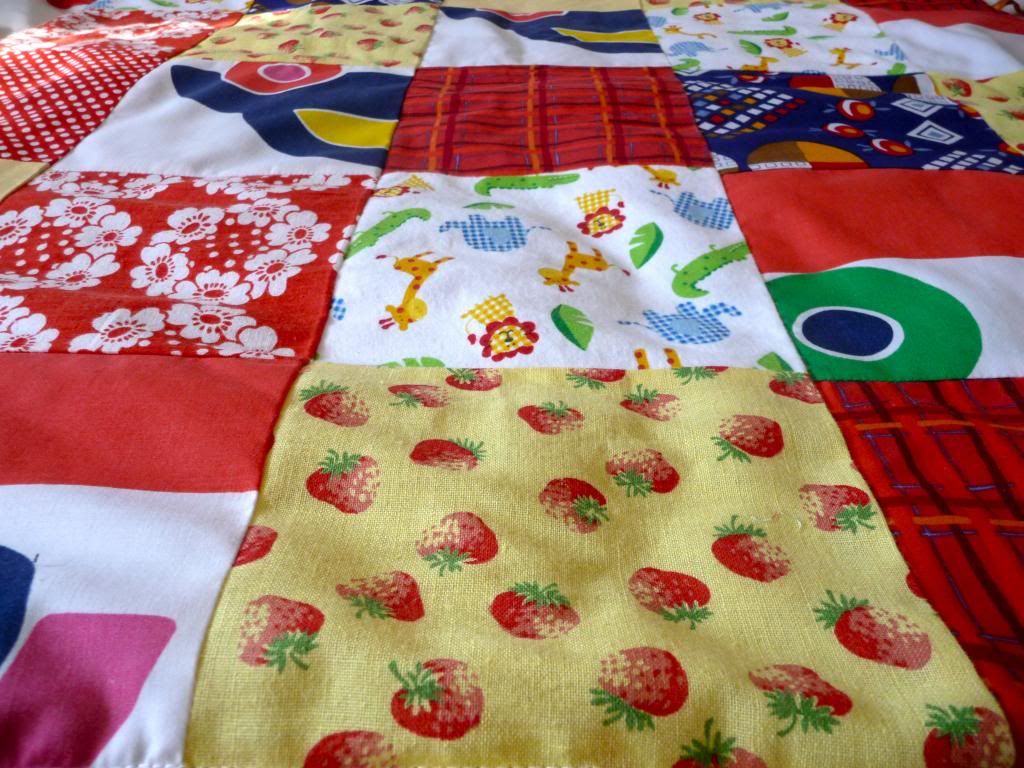 There are also a few nearly-abstract scraps of some transport-themed 1970s Marimekko fabric, which help tie this in to a large pillow I made for the boys' room a while back. And you can see a few squares of the same vintage fabric I used to make
the cat I posted about here
.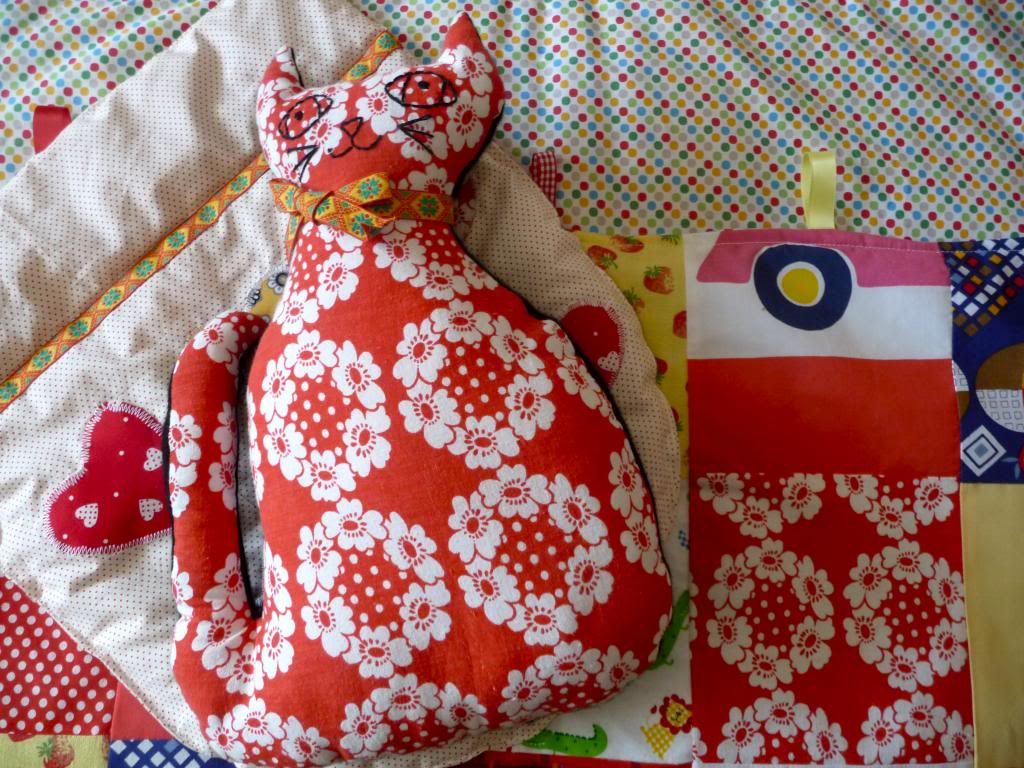 Here are a little bunch of things that start to give an idea of the look/colours I'm dreaming up for the boys' new attic room. It's the first time in my life I've been able to pretty much "invent" a room from scratch and I'm really excited about it! My husband is giving me free reign as I have so many ideas... I've no idea if it will turn out how I imagine it, but one way or another I'm looking forward to sharing photos here.
Whatever life throws my way, making things with my hands always helps me to feel calm and grounded again.