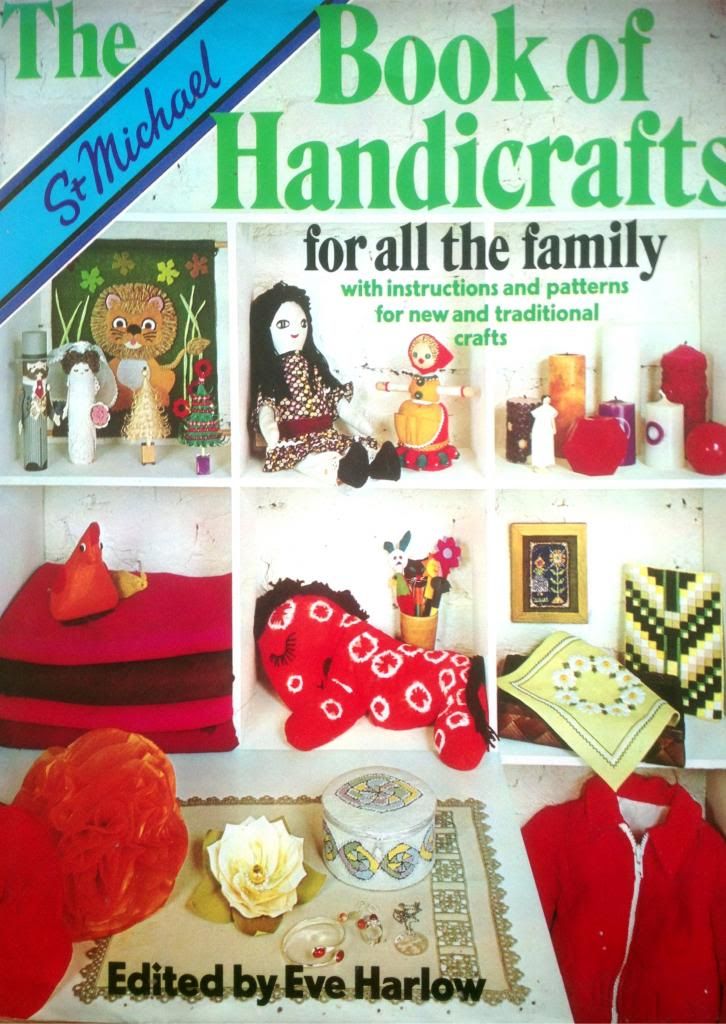 I've been promising for a while a sneak peek of these amazing charity shop finds: 2 craft books from the mid-1970s. At £1.50 and £3.00 respectively these definitely count as bargains, as they are full of projects and inspiration. They are also great for just flipping through and travelling back in time. I'm really into 1970s style right now. I love the way all the brightly-coloured things are set on white shelves on the front cover of the book above (and am planning something similar for my boys' new room).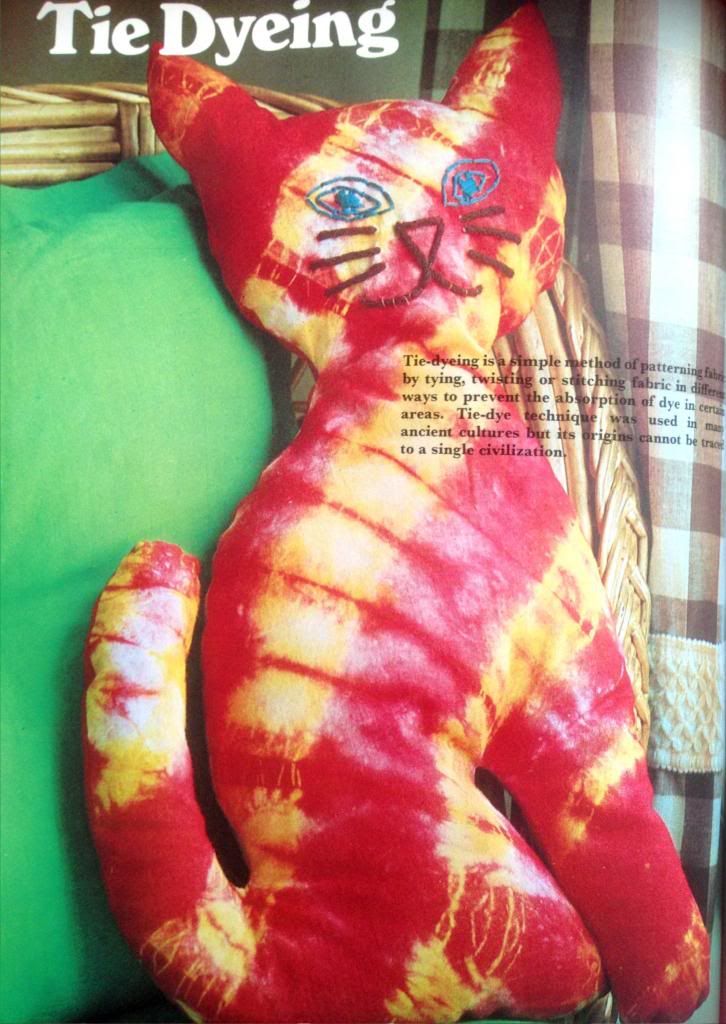 So now you can see the proper vintage inspiration behind
the cat I made recently
. I just have to do a tie dye version at some point. I'd love to try tie dye - I think it's time for a(nother) comeback!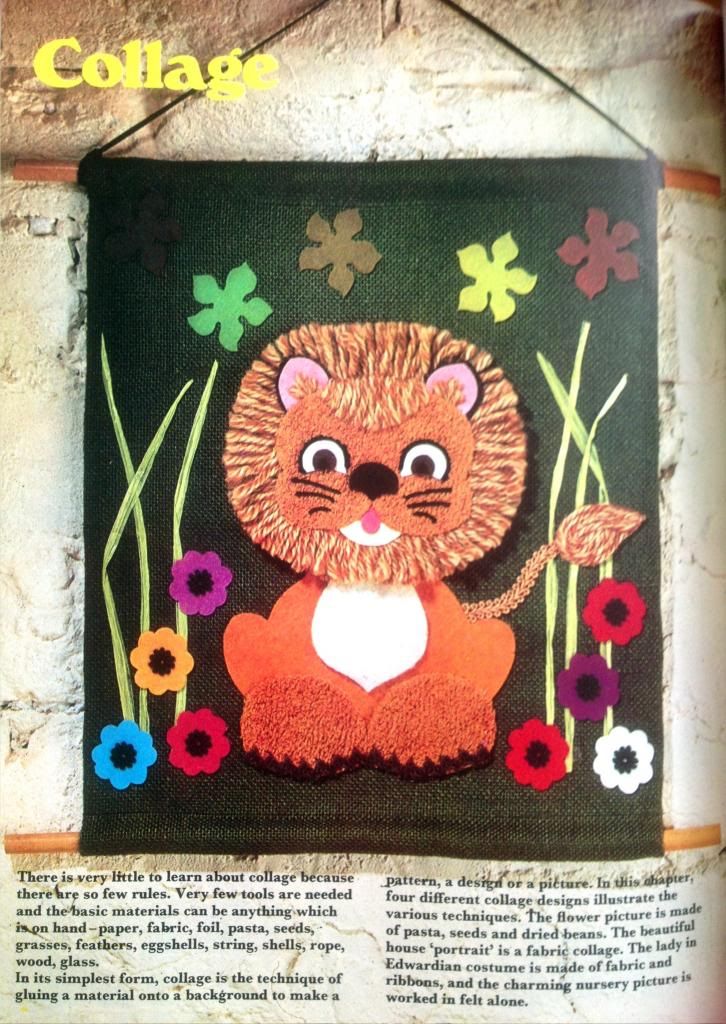 Isn't this lion cute? I love their wide interpretation of collage and the chunkiness of the style.
I'm not sure I'd have the patience for this, but it's pretty. Both these books are crammed with different crafts, from candle-making to basket weaving. There's a real sense of a craft culture where everything and anything can be handmade.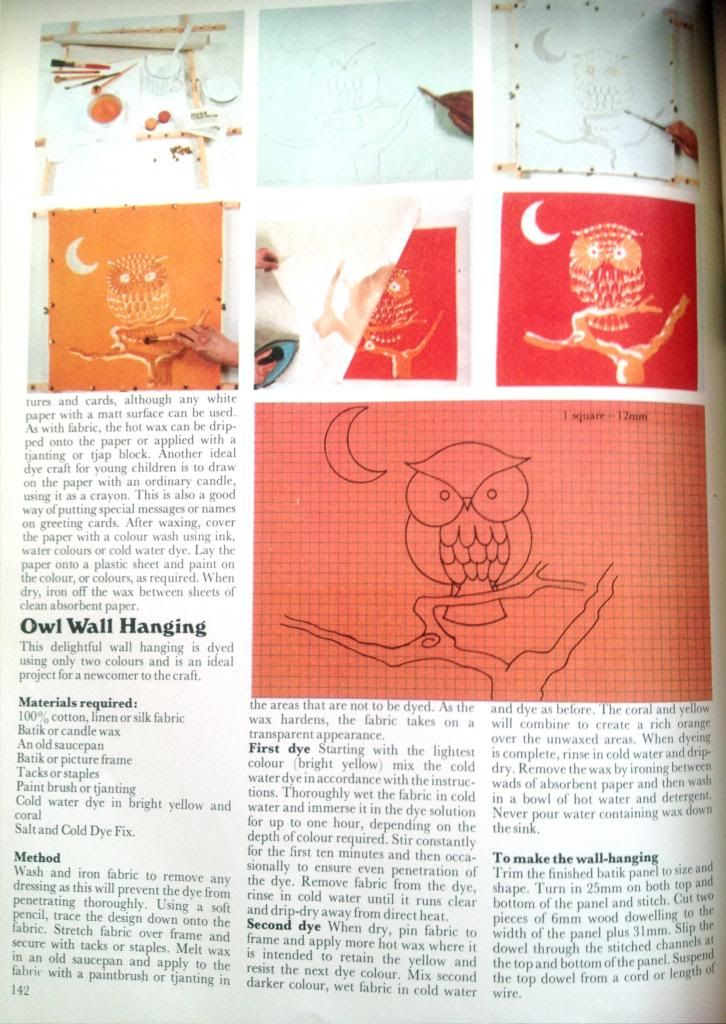 A batik owl! You can see the instructions are pretty good. I've never thought about trying batik before but they actually make it look quite do-able.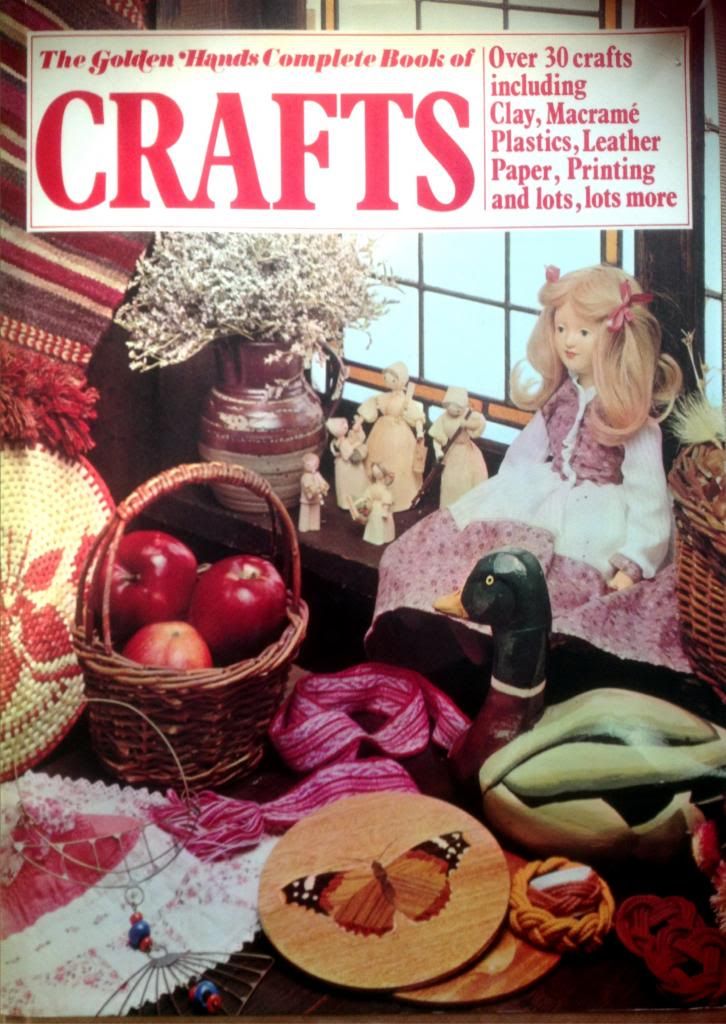 This book is huge! It has a more cottagey, less funky style to it, but incredible numbers of projects, instructions and ideas. It is a kind of craft treasure trove. The awesome thing is that, even if you hate 1970s style, old craft books are a great way of finding cheap information and instructions. I have a book on appliqué from the 1990s that cost 50p and although I don't like the fabrics/styles featured, it contains everything I need to know about appliqué - I just adjust it to my own taste.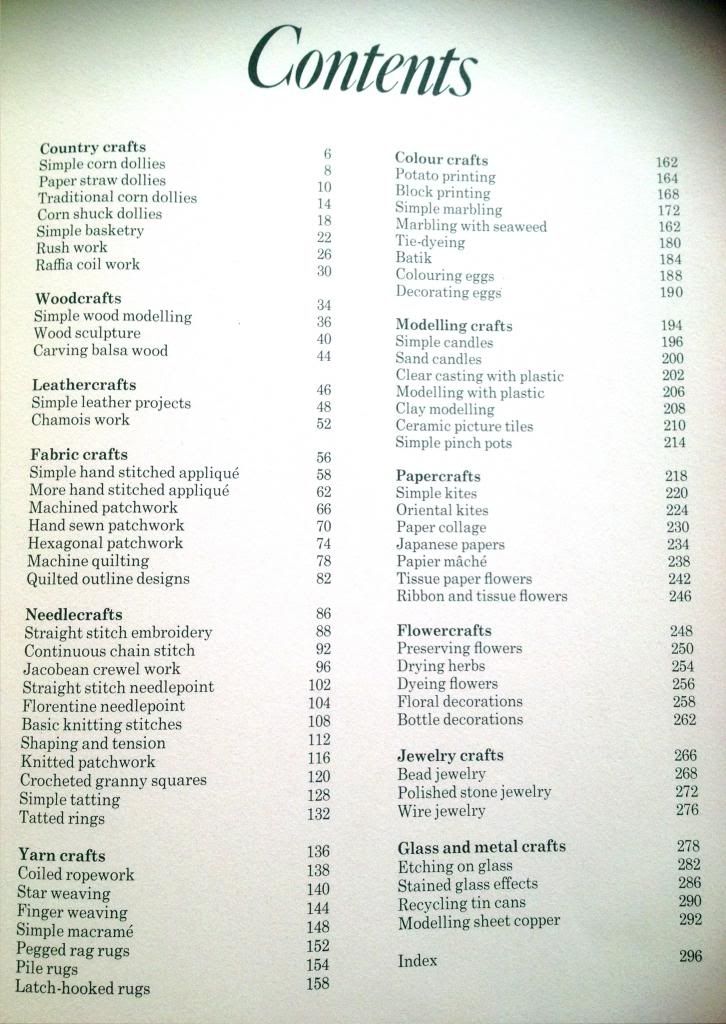 Look at that incredible contents page. Can anyone think of anything they missed out? Me neither!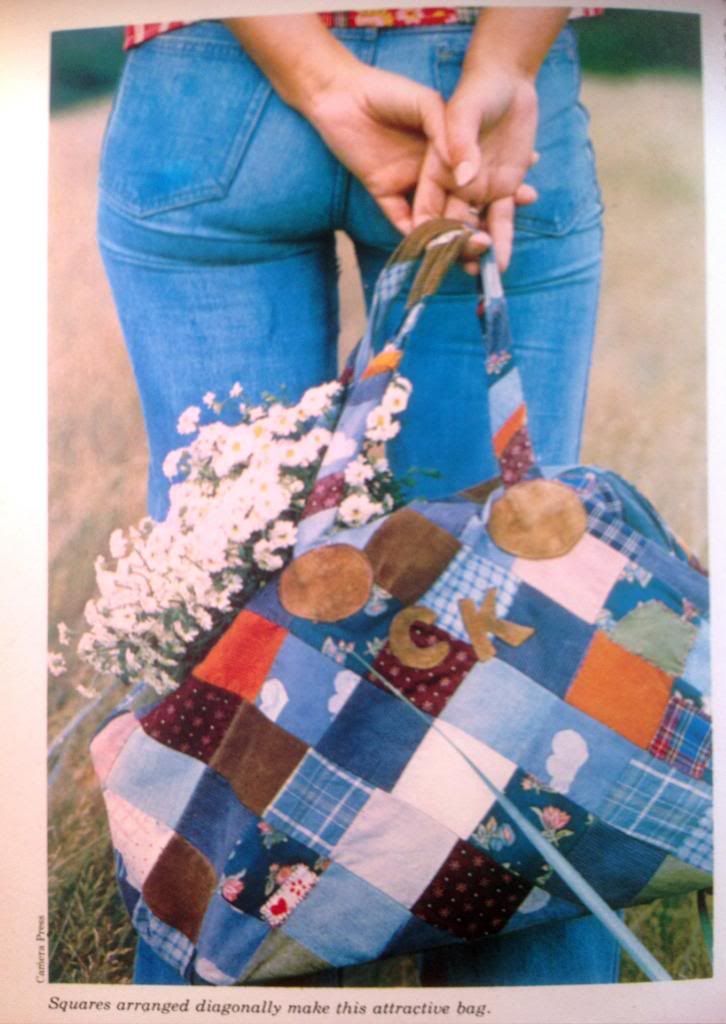 I'm slightly obsessed with this denim/suede patchwork holdall. Basically I want one - I absolutely have to make one!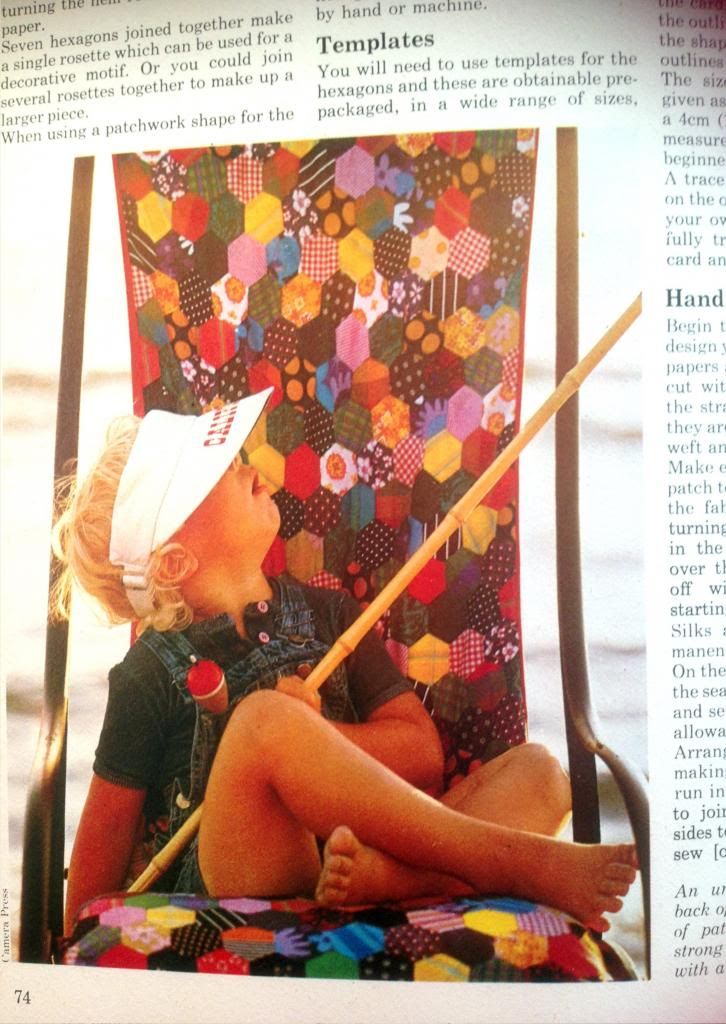 I love this too - all those rich glowing colours in the hexagon patchwork. That's the kind of hexagon patchwork I want to make (and since I'm using my mum's fabric stash from the 1960s-70s, it should be possible!) Also just look at that cute kid with his blonde curls and visor! These books make me so nostalgic. I was born in 1979, so didn't really know the 1970s, and yet these kinds of images are still very much part of my early childhood. It's a world half-familiar yet still exotic: the perfect retro fascination.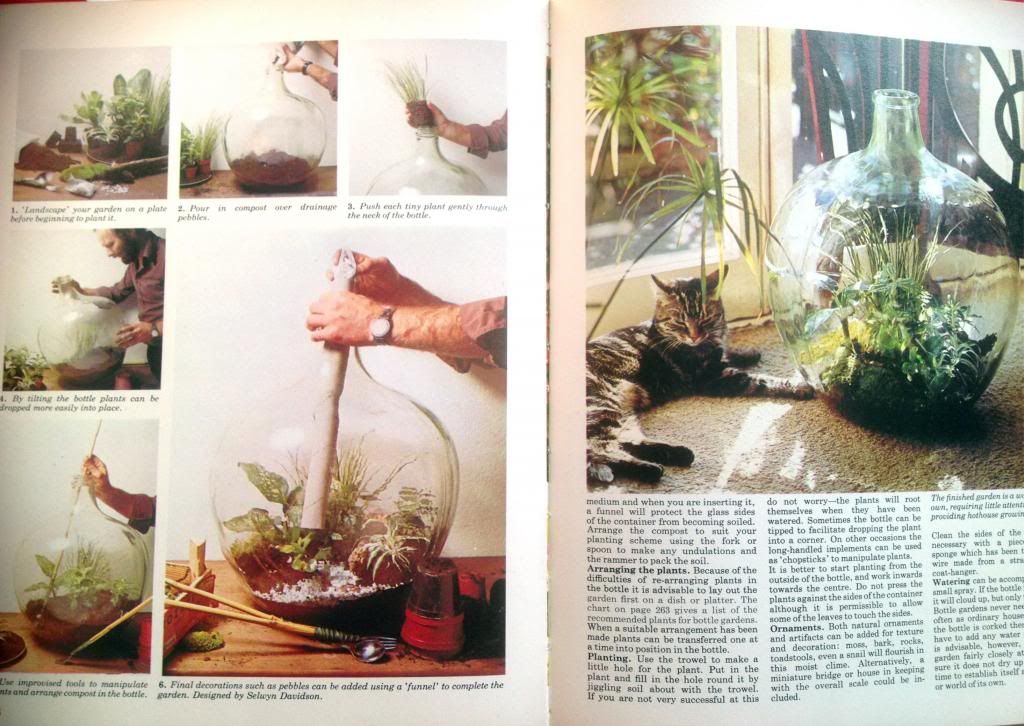 That glowing image with the sleepy tabby cat and beautiful terrarium looks like something from a modern day lifestyle blog! The beardy guy on the left-hand page looks more old-school - but only just, haha!
And to end, of course in my broody state I had to pick this image of mother and baby and the most fabulous knitted and fringed blanket ever. I am so making my next blanket full of stripes and patterns like that! (Also love the old wooden cradle, though it doesn't look very user-friendly...) I hope you enjoyed this little trip back in time. Do you have any old craft books in your collection?