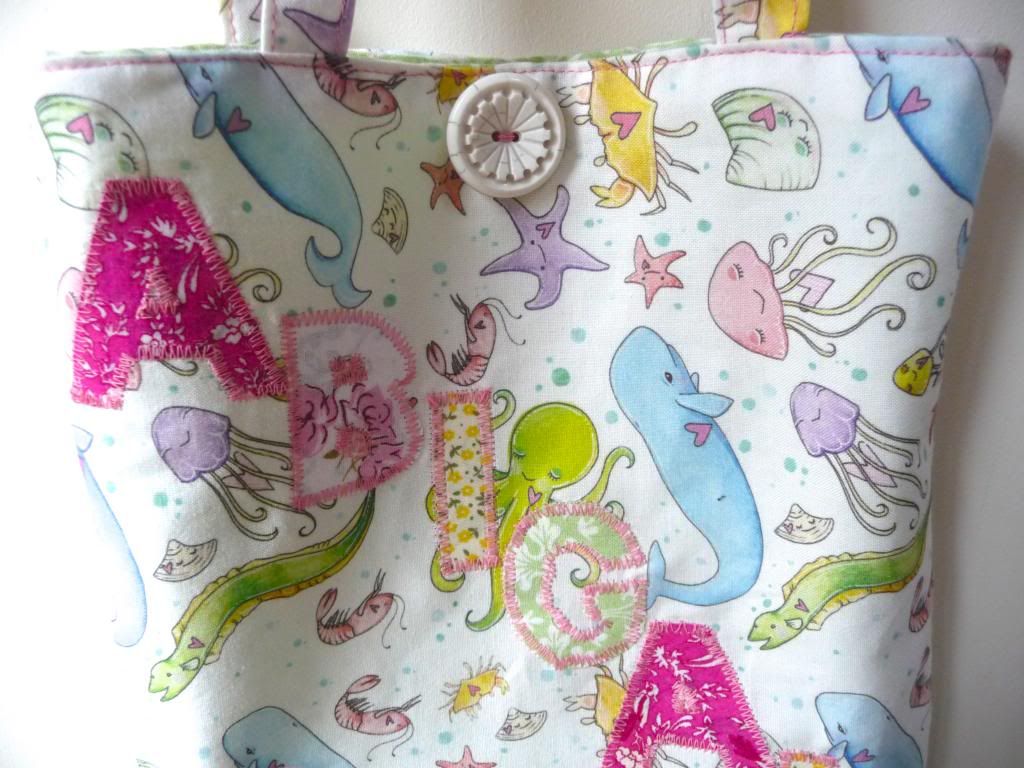 Have you discovered
Spoonflower
yet? It is a treasure trove for fabric enthusiasts and also allows you to design and create your very own personal fabric! Last year my talented artist friend
Ashlie Blake
created this delightful sea creatures print and I instantly ordered myself some, without quite knowing what I'd make with it (which is why I put that on
my list of 34 things
).
It's my goddaughter's birthday party this weekend, and I'd been thinking about making her a mini tote, as I know little kids love carrying things around in their very own little bags (my son does anyway!) Then I had the idea of using Ashlie's fabric, thereby creating something incredibly unique and special for her.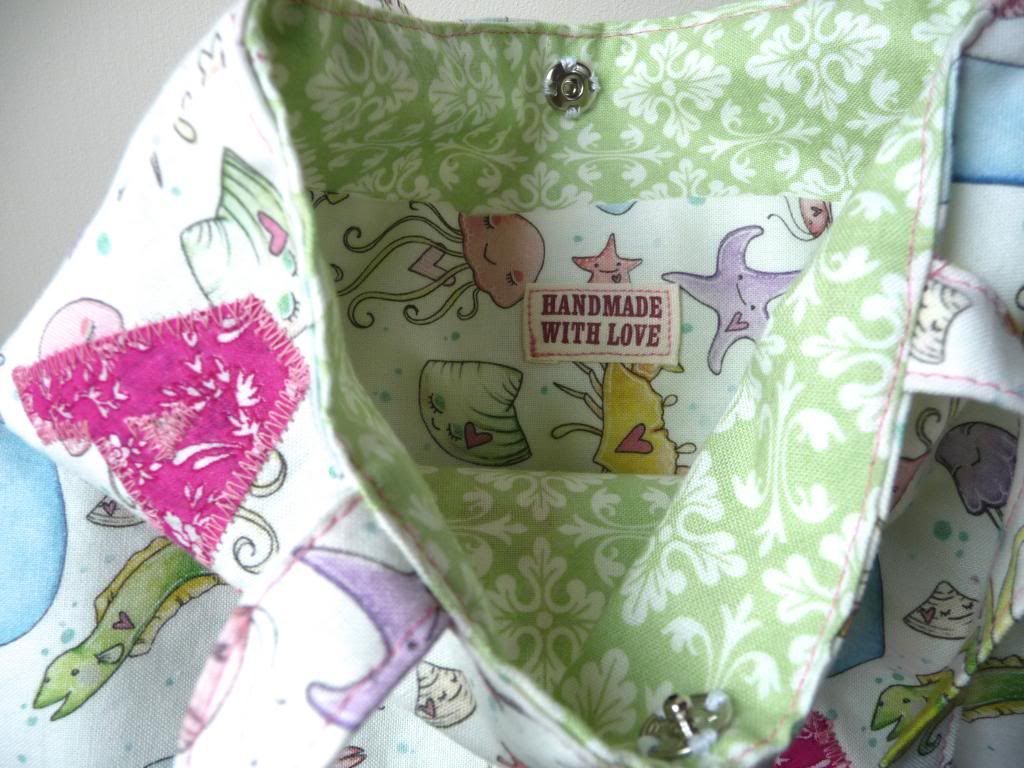 It has her name in appliqué on the front (which
just about
works, though I wish I'd used plain, bolder fabrics for the letters) as well as a vintage button, and has a little pocket on the inside with more sweet little jellyfish, starfish and shells swimming happily on it.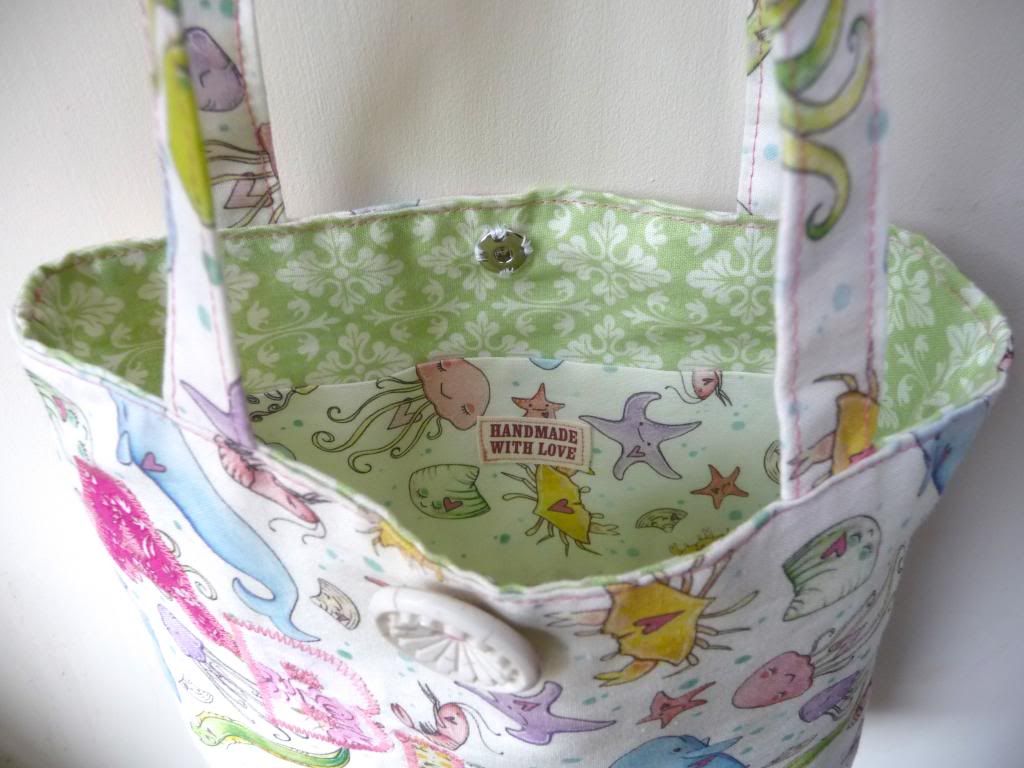 I hope she'll love it - it was certainly made with love and I know she'll go crazy about the fabric, as there's so much to look at and enjoy - from the pastel colours to the little hearts & unique personalities of each creature. But it's not perfect: I learnt a thing or two about using such a complex print, something I'm not used to. I needed to think more carefully about how the print would be positioned on the tote, and also about what kind of appliqué would work best with so much going on in the background (strong, plain colours, I think).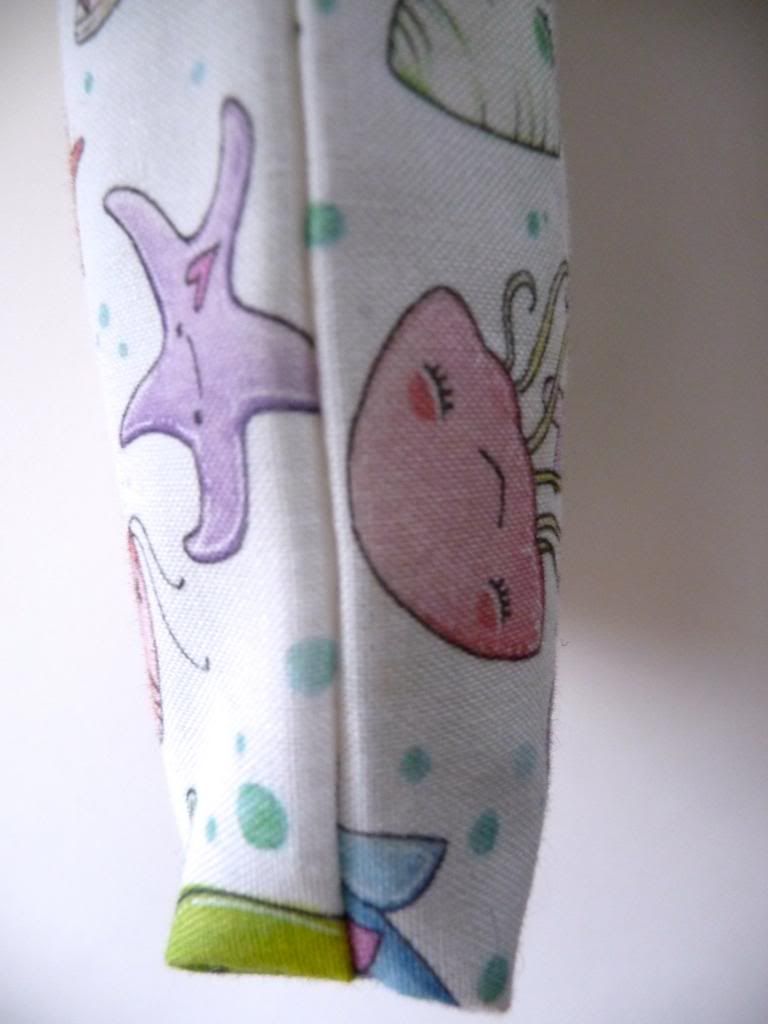 I also made a gusset (a tiny one for a tiny tote) for the first time, and I can see how I'd do it with more precision next time - but I would add that it's surprisingly easy! I will definitely be using that technique again. I can't wait to give Abby her unique little handmade gift on Saturday. I also have plenty of the fabric left over and I'm looking forward to using it again soon! If you'd like to buy some for yourself, you can find it
here
(and you can find Ashlie's art in
her Etsy shop here
too).