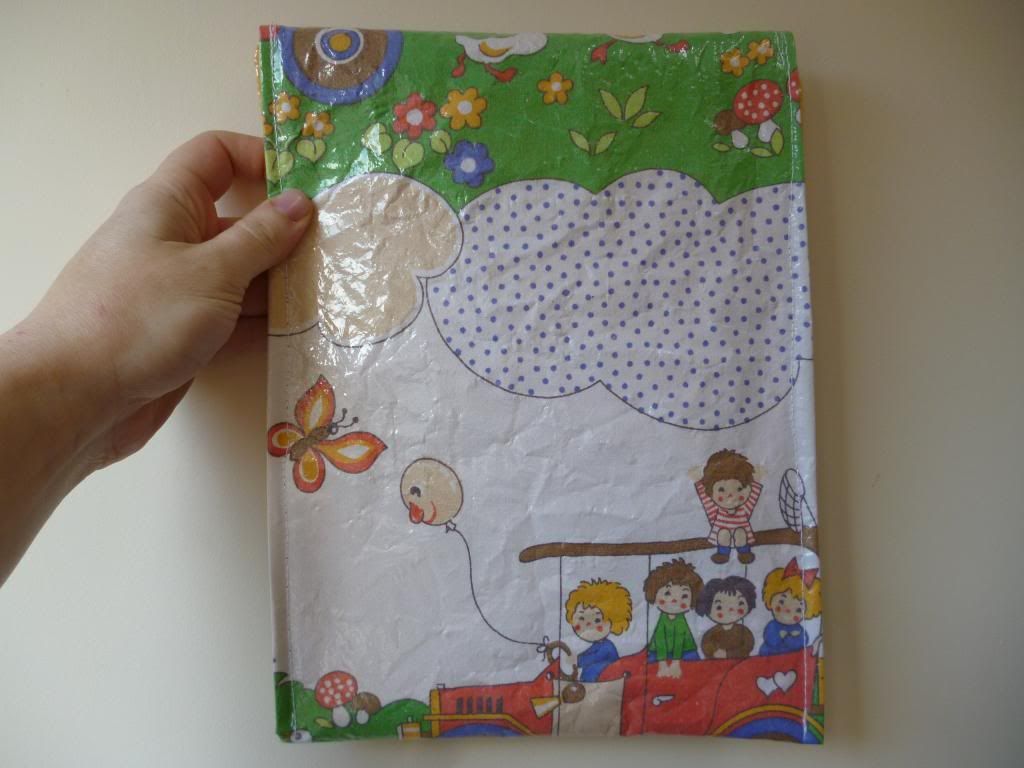 Did you know you can make your own laminated fabric? When planning the making of a nappy (aka diaper) pouch (yep, I'm still in nesting mode - the idea came from the
Red Velvet 'Baby on the Way' E-course
) I thought how cool it would be to use vintage fabric. Then I heard about Heat'n'Bond iron-on vinyl and decided to make my own plastic fabric.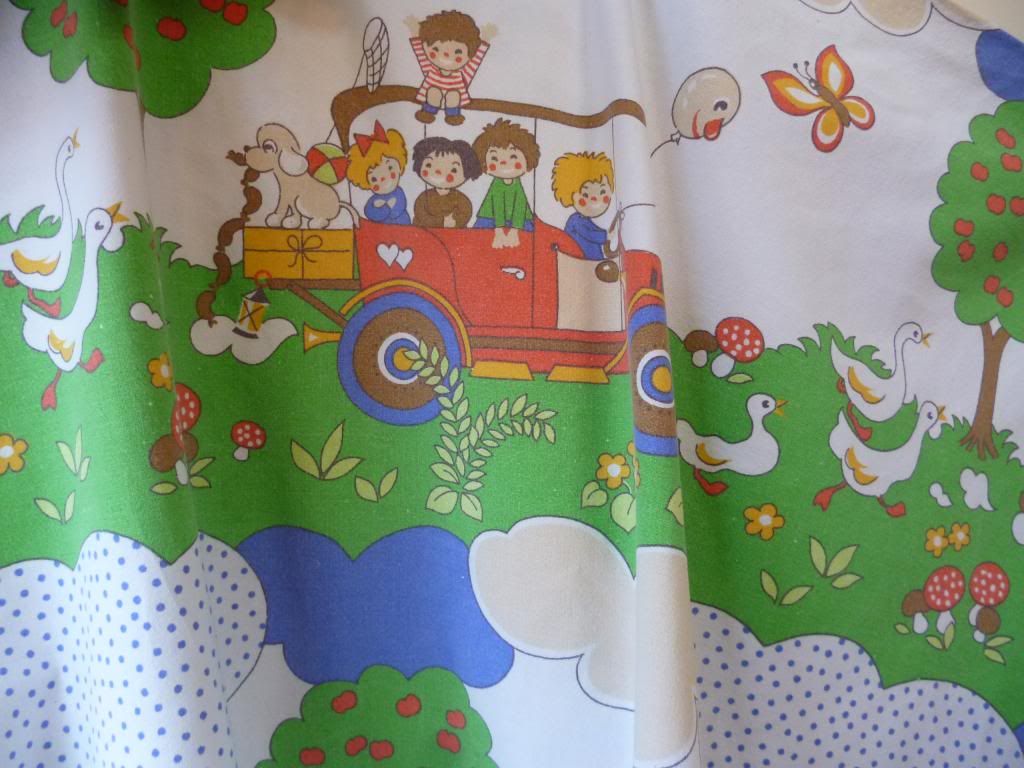 So I started with this, an oversized vintage kids' pillowcase I picked up at a market, and which doesn't seem to fit any contemporary pillow sizes.
After the super-easy laminating process, I was really happy with how it turned out. Here was vintage fabric that was cute
and
wipe-clean - perfect for my little messy newbie on the way.
To sew it up, I bought a special Teflon presser foot. Now, I know you can use sticky-tape, or tissue paper, or whatever - I looked into all the options, having never sewn plastics before. But this presser foot was super cheap and worked really well. It was great not having to worry about sticking. It sewed up a treat. The problems came when I had to turn the piece right sides out. This completely crinkled my fabric! It ended up looking more like a crumpled crisp packet or something.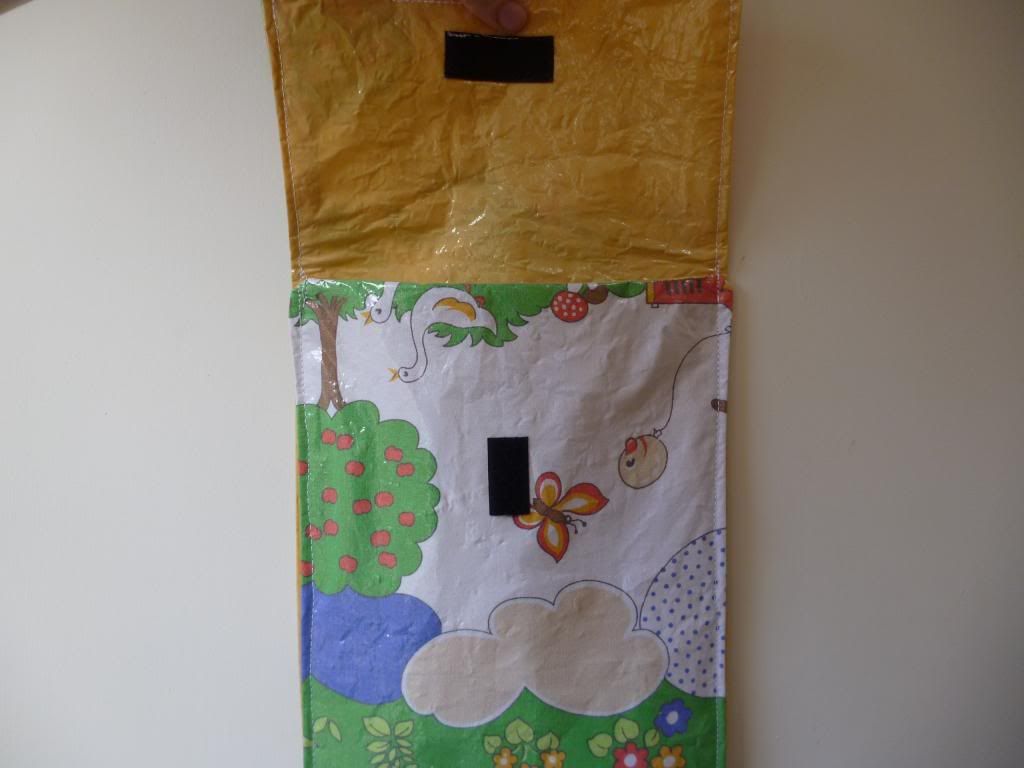 And my lining - made from what I thought would be a prettily co-ordinating golden yellow sheet, looks more like a crumpled manilla envelope. I can see that this whole DIY plastic fabric thing is not quite the delightful perfection I initially thought. Still, I have a fairly cute and functional item now, and won't be seeing any other mamas around with the same! I guess I'd still use the DIY laminating for something like the inside of a washbag or make-up pouch.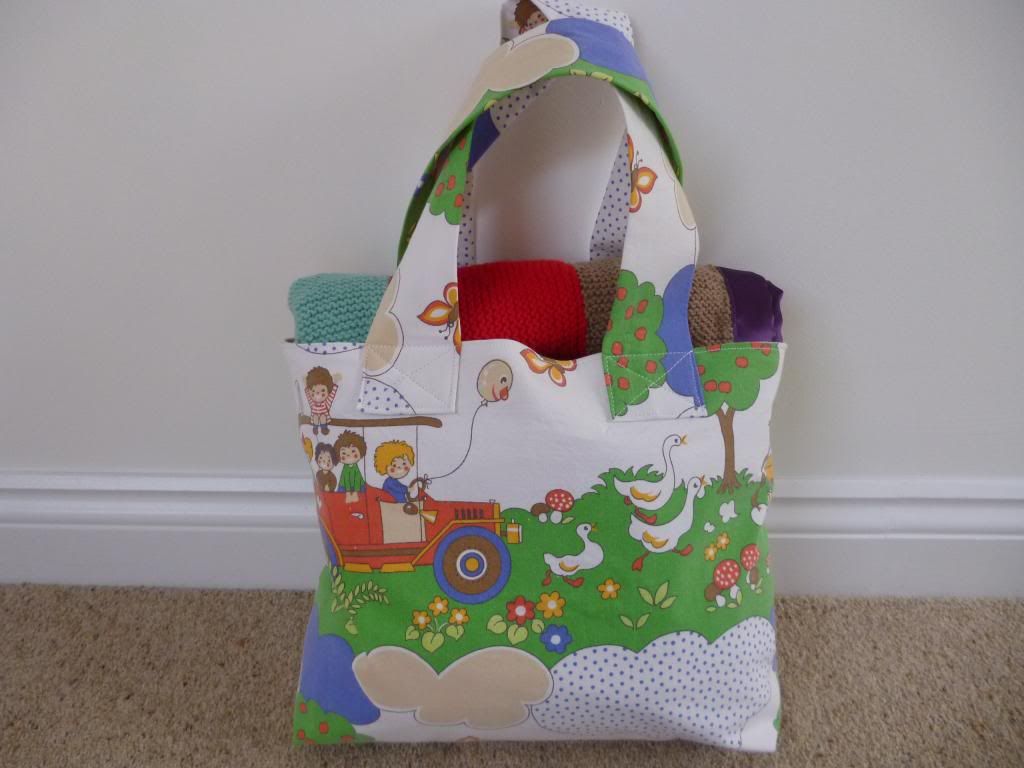 Oh yeah, and here's the tote I made with the rest of the pillow case - full with everything baby needs when he arrives (including the matching pouch), and ready to take to hospital with me!