It's been ages since I posted - even the last few posts were scheduled. Things were crazy while I was finishing work, and then my maternity leave began with lots of illness (me, husband, toddler all suffered in various ways!) and exhaustion. Still, I've been slowly, steadily working on the boys' new room and making things, like this cushion.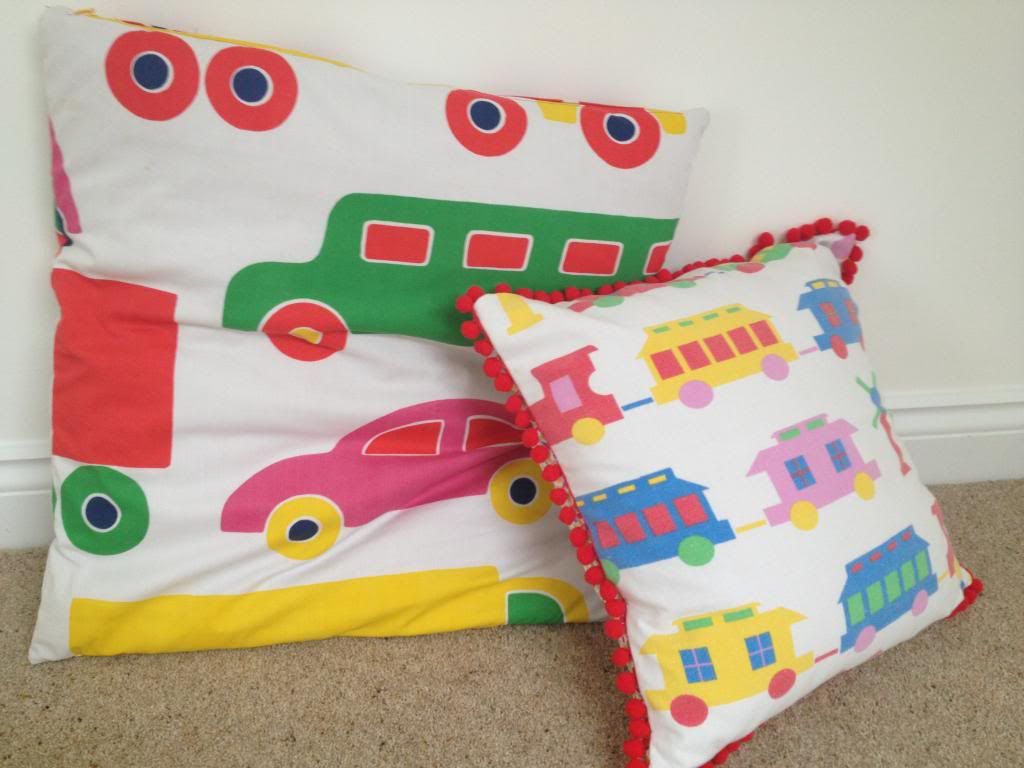 When I bought this vintage train fabric online the seller,
Junette
, contacted me to let me know she didn't have the quantity I'd ordered and offered to replace it with some very cool 1970s Marimekko fabric (which I used for the big cushion above). She still included a couple of 50cm pieces of the train fabric in the parcel though. How I love
fabulous Etsy sellers
!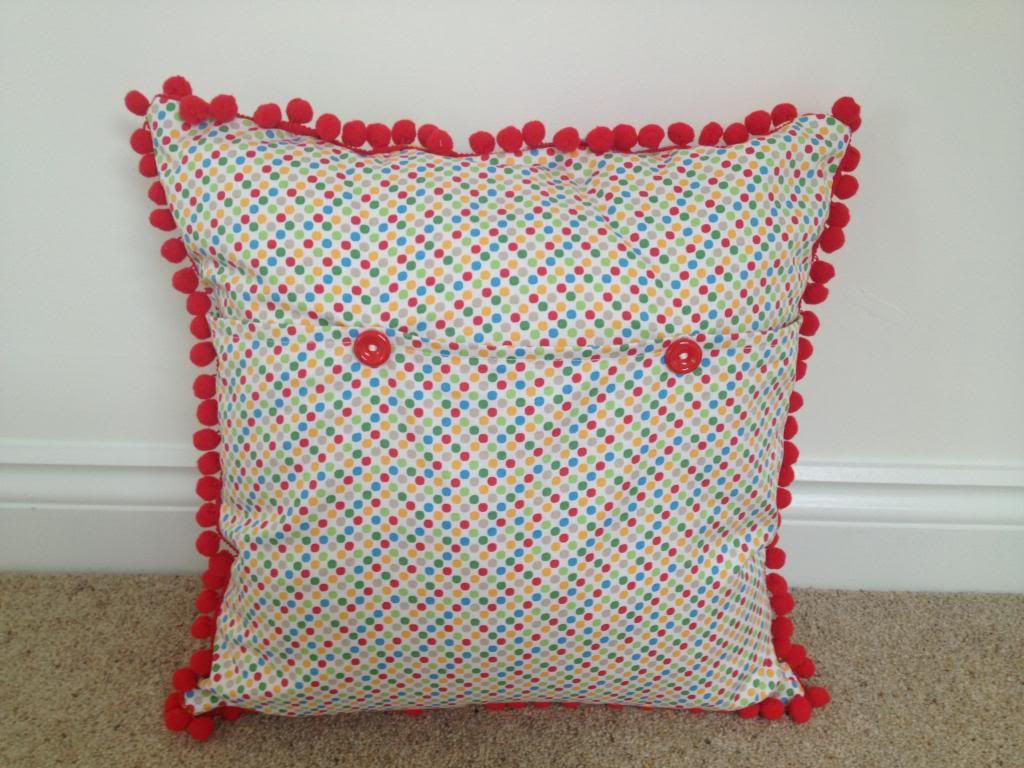 I always knew I was going to make cushions with this brilliant, bright vintage fabric, for the new room that was still just a dream back then. Now we have the room, all built and painted, carpet laid, and just waiting for furniture and décor. And I'm busy making things, measuring, and figuring out how it's all going to fit together (hoping to get a bit further with this before baby no.2 arrives!)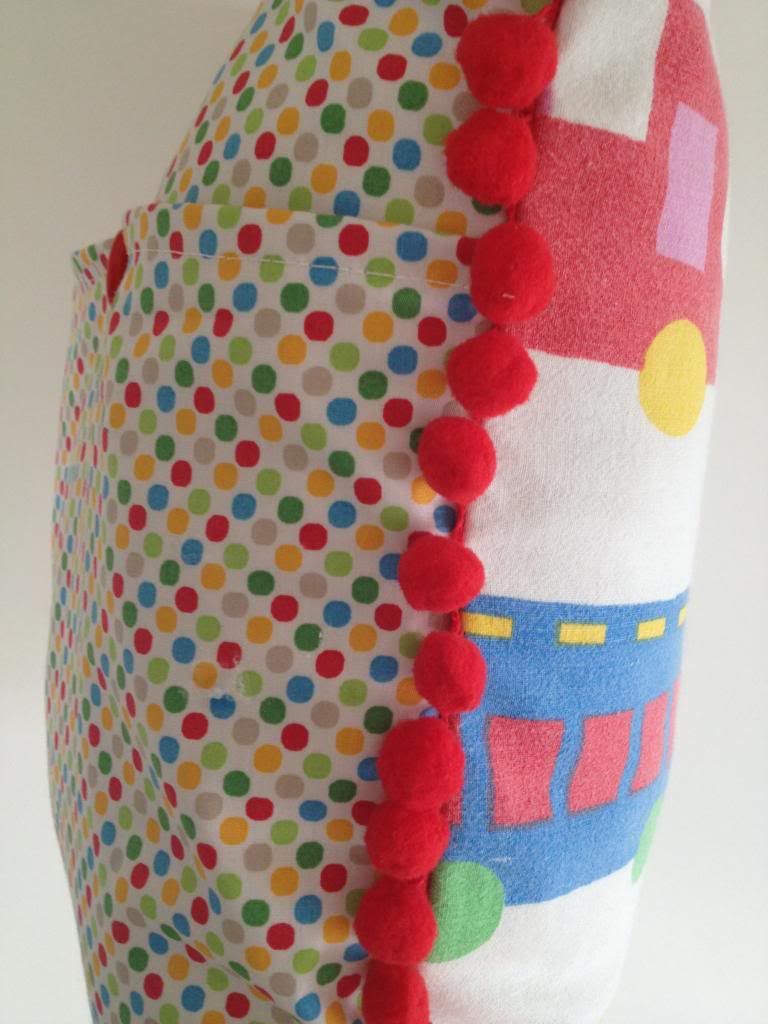 This was the first time I've used pom-pom trim: I'm in love with it! It was a little tricky to sew in - I found it helpful to use a zipper foot on my sewing machine. I don't know if that's what you're supposed to do, but it seemed to work. I also enjoyed finishing the back with vintage buttons that are pure decoration. Secretly it's done up with snap fasteners! Thank you my artist friend
Ashlie
for that cool idea - great for kids' things and for people who have still yet to create a buttonhole!)