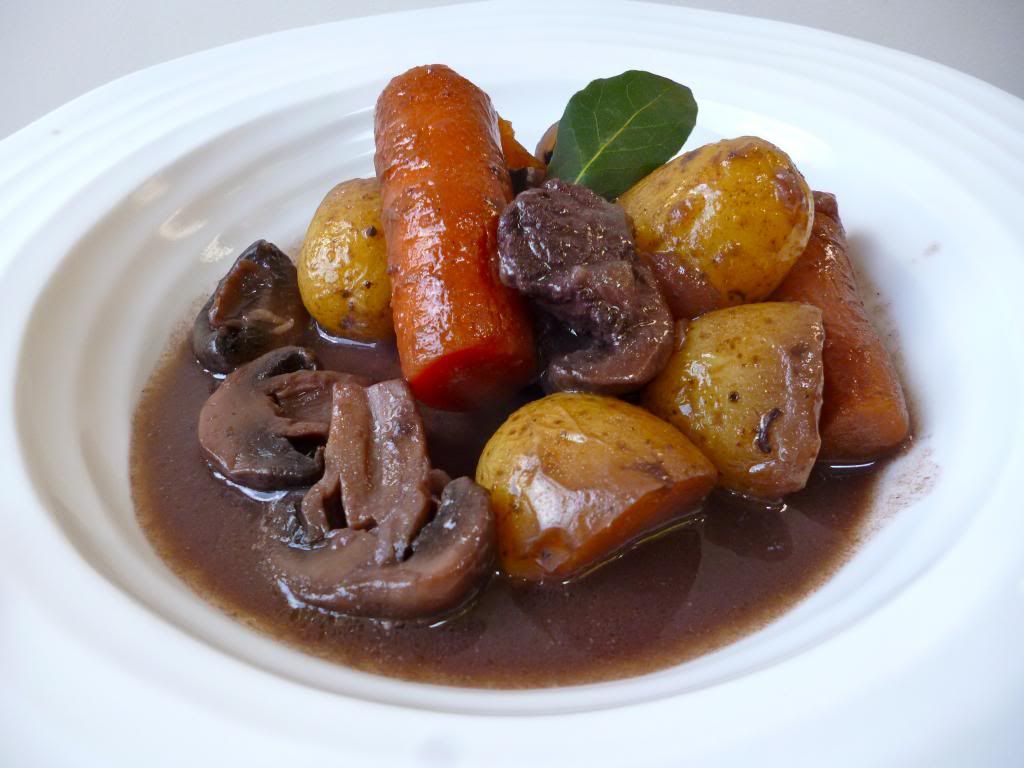 One of the advantages of having a French husband (and perhaps particularly, one hailing from the South) is that his attachment to his maman's cooking means he is compelled to recreate it in our kitchen. A case in point is perhaps one of my favourite ever comfort dishes: the classic
daube
. Since I'm at home at the moment, he persuaded me to try my hand at it, and it was surprisingly easy! I thought I'd share his (mum's) recipe here (with apologies to vegetarians: traditional French food tends to be rather meat-centred.)
Ingredients:
500g casserole steak beef, in small pieces
1 onion, finely sliced
3-4 carrots (I didn't peel them - I think the French would though) cut into 2
punnet of mushrooms cut in half
new potatoes, larger ones cut in half
1/2 bottle of cheap red wine
1 tbsp of flour
3-4 tablespoons of olive oil
salt & pepper
2 bay leaves
How to:
Warm the olive oil in a large, heavy-based saucepan or casserole dish, on medium heat. Add the onions and cook till they are soft and golden.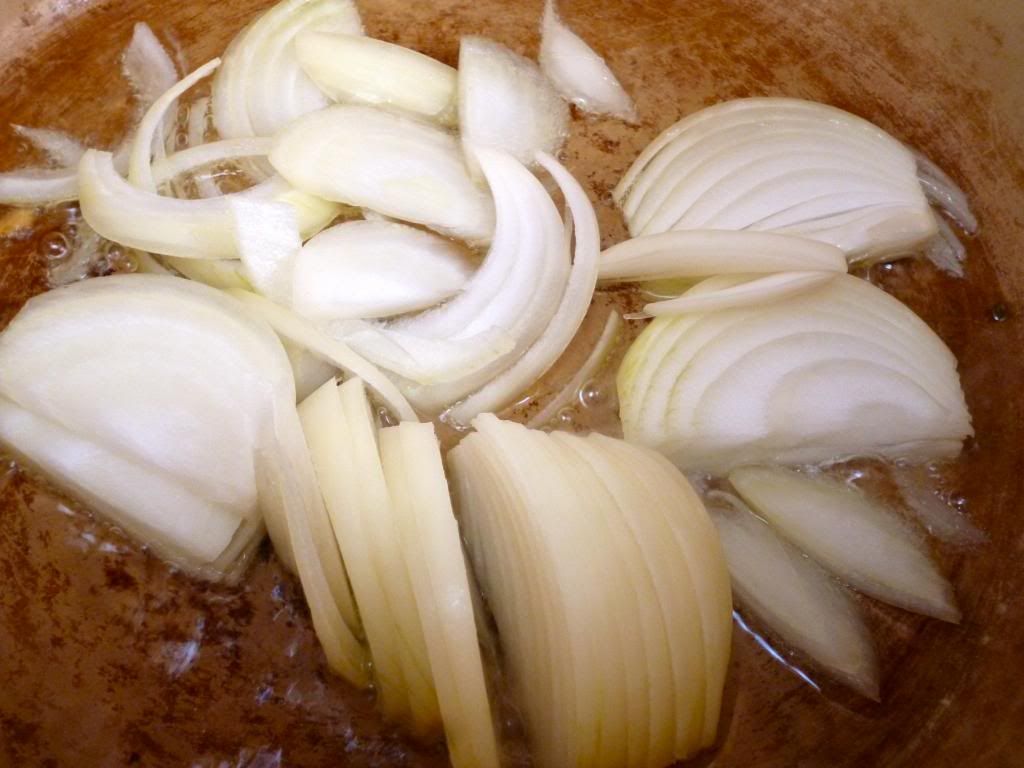 Turn up the heat a little, add the meat and turn quickly to sear all over, keeping the juices in. Add salt and pepper to taste. Then add your tablespoon of flour and mix really well.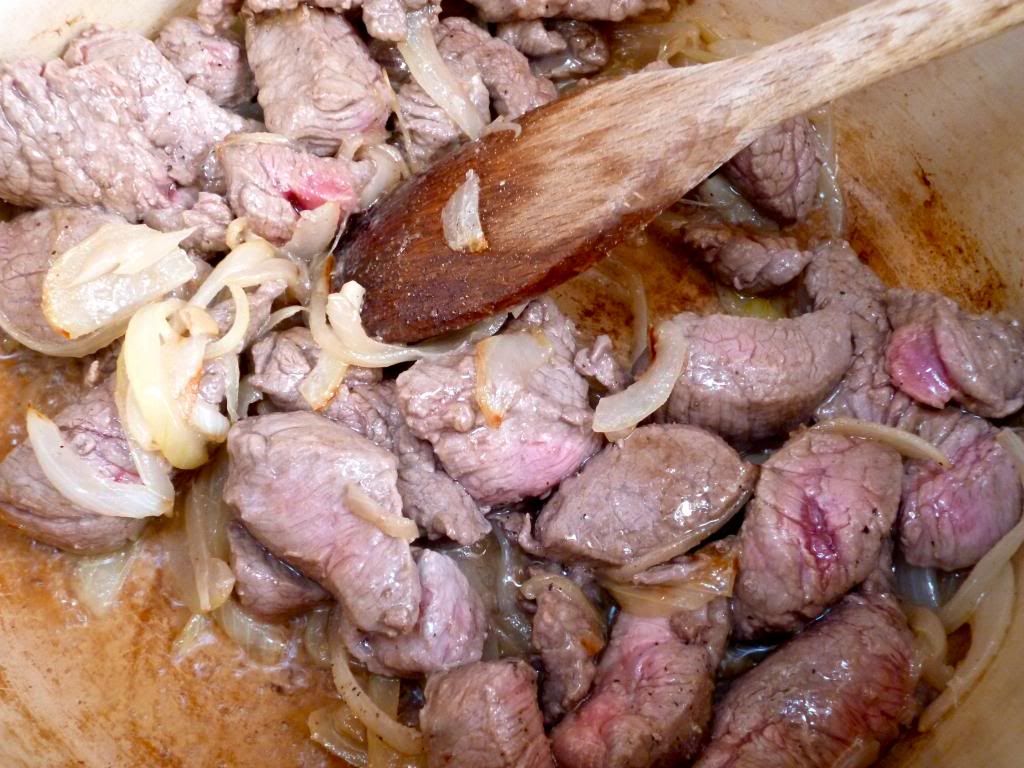 Cover with a mixture of red wine and water in the ratio 3/4 wine to 1/4 water. I made up about a pint of this but when the Mr got home he added about a glass more red wine - I think it's a case of judging it to your taste really. And it works just fine with the cheapest available wine!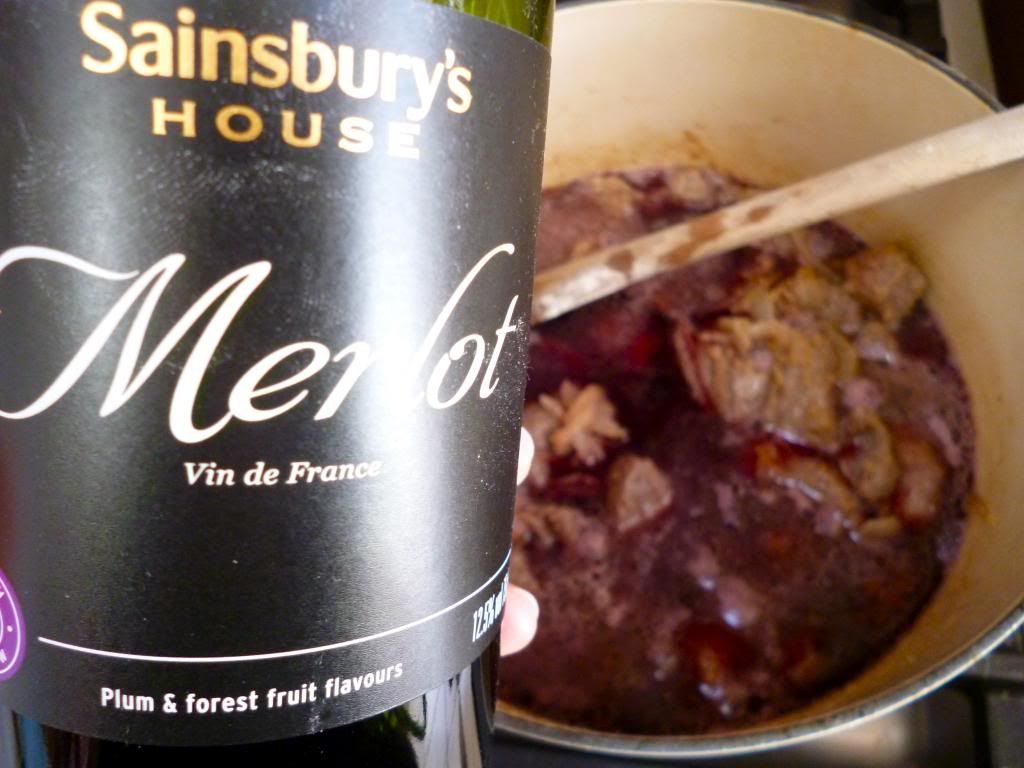 Now add your carrots, mushrooms and potatoes - yep, it's as simple as that, you just plonk them in! And that's 2 of your 5 a day right there.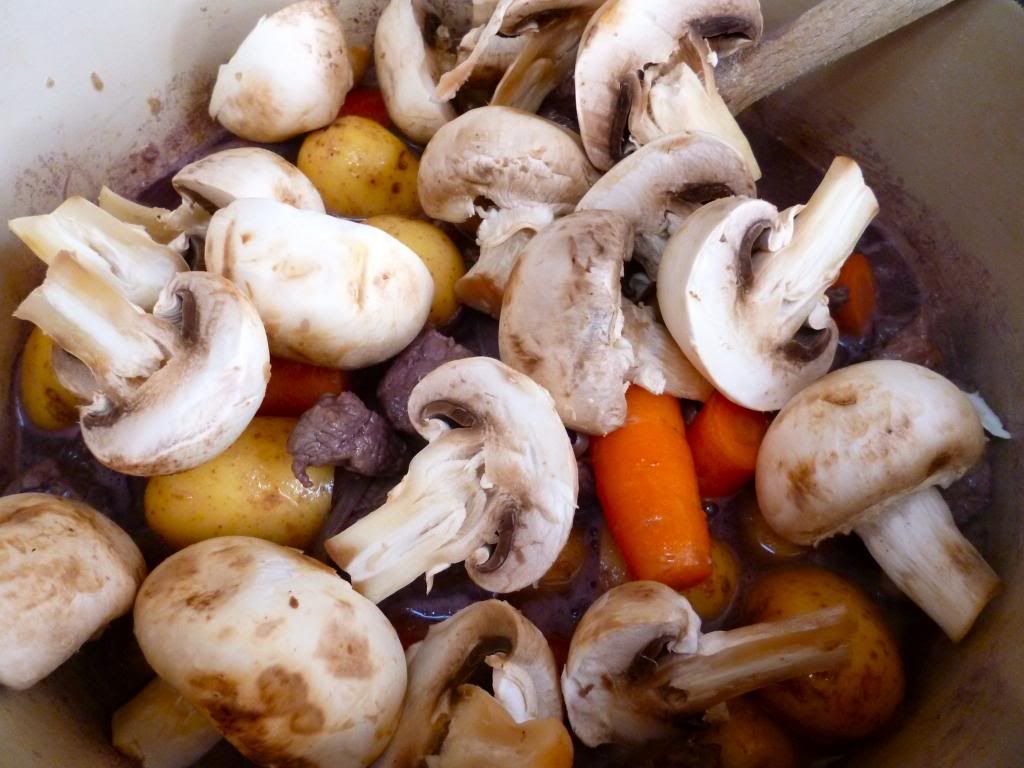 Finally, add the super-important bay leaves to infuse their lovely flavour. The next instruction is "simmer for hours". My husband's wisdom is that the longer you cook it, the better it is. Just bring to the boil then turn it to a low heat and leave for as long as you can, stirring to stop it sticking to the bottom of a pan.
It's the simplest beef stew you could imagine but there's something about it that is just so heart-warmingly delicious. And yes, we eat this even in Spring and Summer!