Way back in July last year I tentatively began piecing
my first hexagons
. I put a hexagon patchwork on
my list of 34 things to make
. But somehow, in my tired, uninspired summer, the project got put on hold, shoved to the back of the drawer. In the weeks leading up to the birth of my second little boy, however, I suddenly re-discovered - and fell in love with - the calming process of paper piecing hexagons. I also became determined to finish what I started.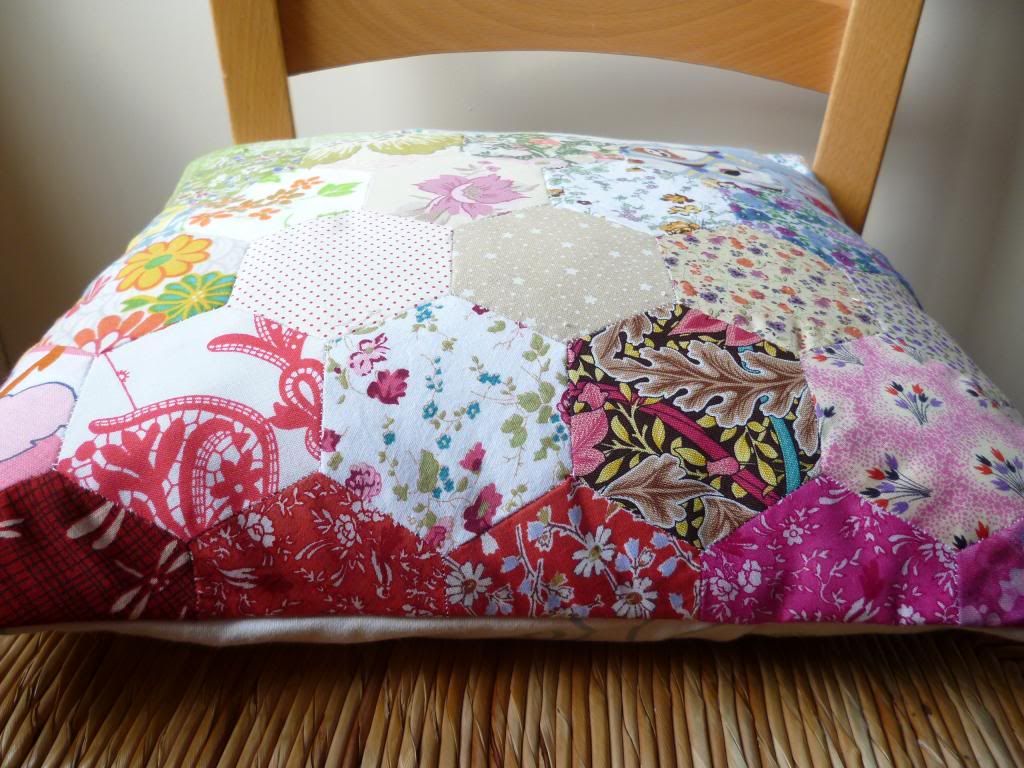 I didn't quite manage to finish my cushion before baby #2 arrived. In fact I planned to finish it the day he was born but my older son was ill and in need of attention from mama. Then my contractions started...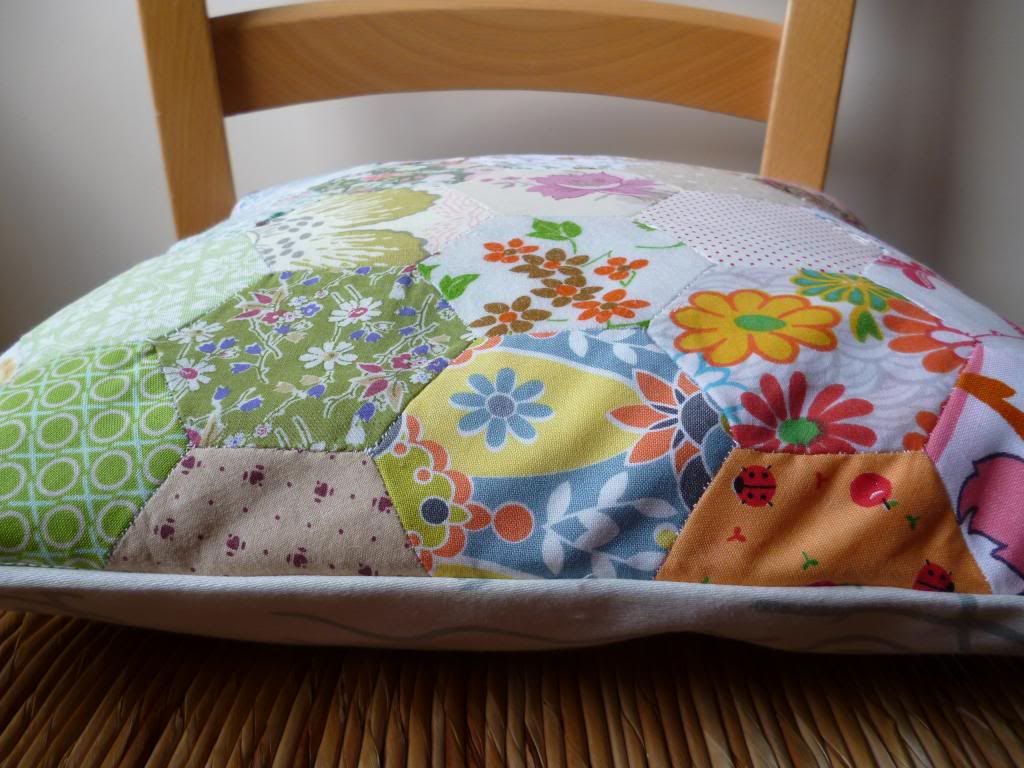 But 6 days after the birth, with my husband out at the park with our fully-recovered and very energetic 2 year-old, I found myself in a haven of calm with my new little bundle and sat removing basting stitches on the sofa with him gently snuffling in my arms.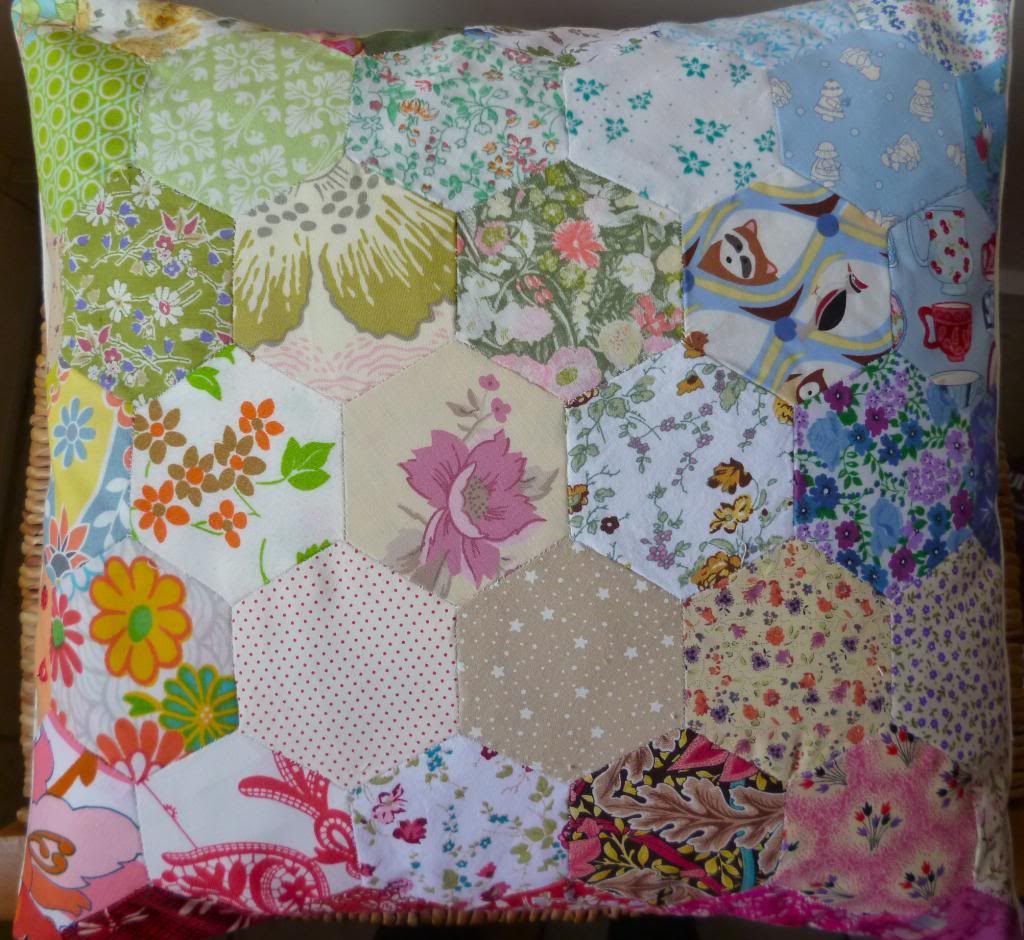 And so, here it is finished: a project started in the exhausted, bleary-eyed early days of pregnancy and completed in the exhausted, bleary-eyed early days of new motherhood. I feel like I've come full circle somehow. This cushion - odd and random as it is (filled with meaningful scraps from other projects) will always be very special to me.