I can't really be doing with practising purely for the sake of perfecting a new skill. To motivate myself, I have to be making something. I have to learn on the job. The result is that a lot of things I make are highly imperfect, because I'm practising and learning by making them. This little 'dude doll' is a prime example: really he was all about taking my knitting to the next level, practising purl stitch and trying my first stripes. But I also got him at the end of it, not just a purposeless piece of knitting to unravel!
In
my last post
I wrote about my "guilty pleasure" love of kid's craft books. Well, this cute little idea came from the same one I mentioned
last time
, Jane Bull's
Stitch by Stitch
. I can't recommend it enough for its appealing simplicity. It really makes needlecrafts seem approachable - and you don't have to be a kid to enjoy it.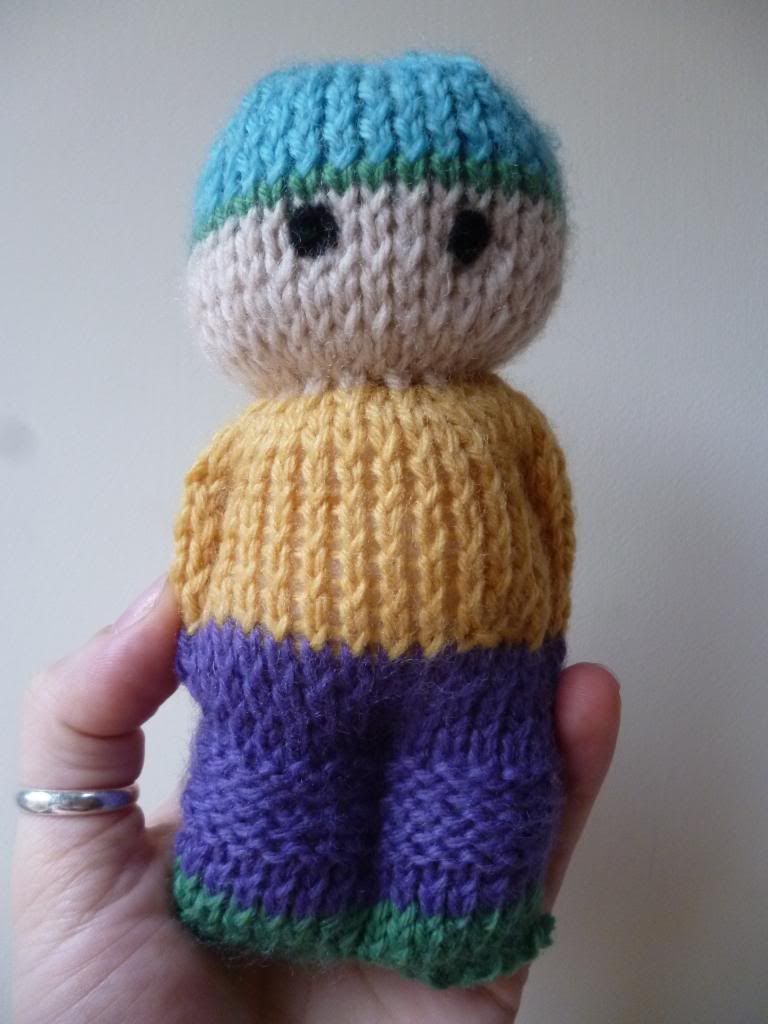 As soon as my little boy saw the above pictures of the "dude dolls" in the book, he asked me to make one for him, and he was so delighted when I presented him with his own little dude! Never mind that I accidentally knit 2 consecutive rows and then unwittingly knitted back-to-front for a few rows (see the bobbly bits on the knees), or that I kept losing my place (I have to find a way of knowing where I am now that there are 2 little guys in the house to keep an eye on!) This little guy can still bring a smile to my little dude's face, and I'm feeling much more confident about my knitting now too.