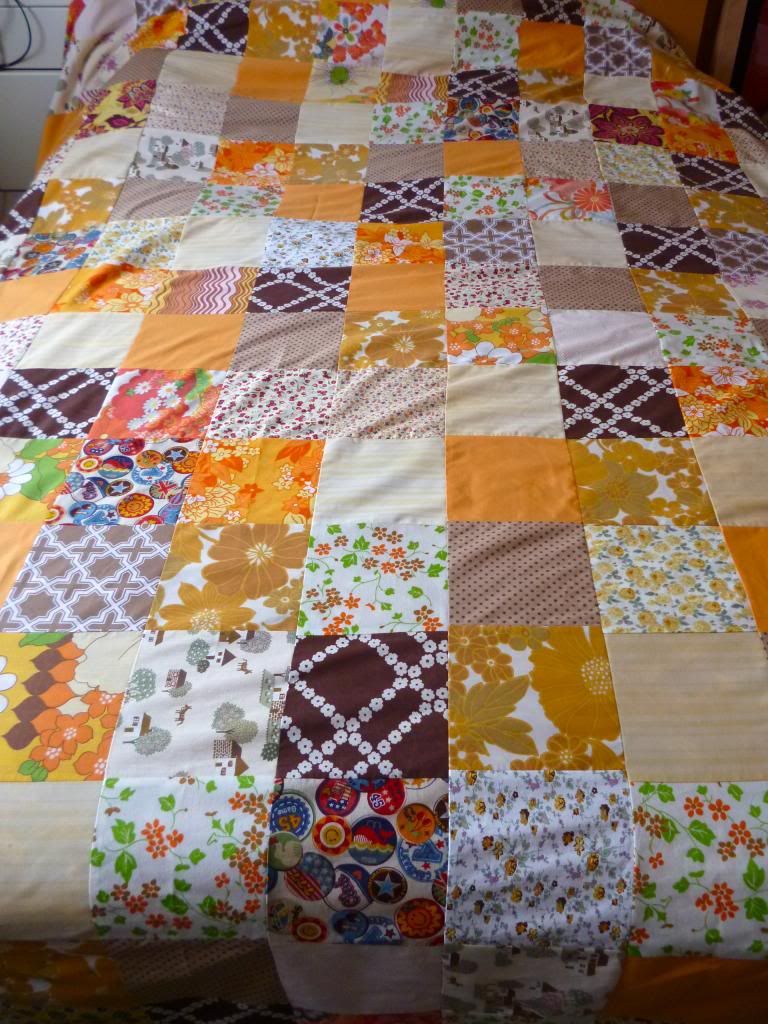 I'm a big fan of projects that can be made in an evening. I guess I'm a little hooked on instant gratification, and seeing something finished is the ultimate satisfaction. But every now and again I have to make something big, something that's going to take a bit of patience. This is the biggest - and I mean quite literally, in size - project I have ever undertaken: a huge patchwork quilt. It is a work in progress. In the above photo you can see however that I've now finished the top.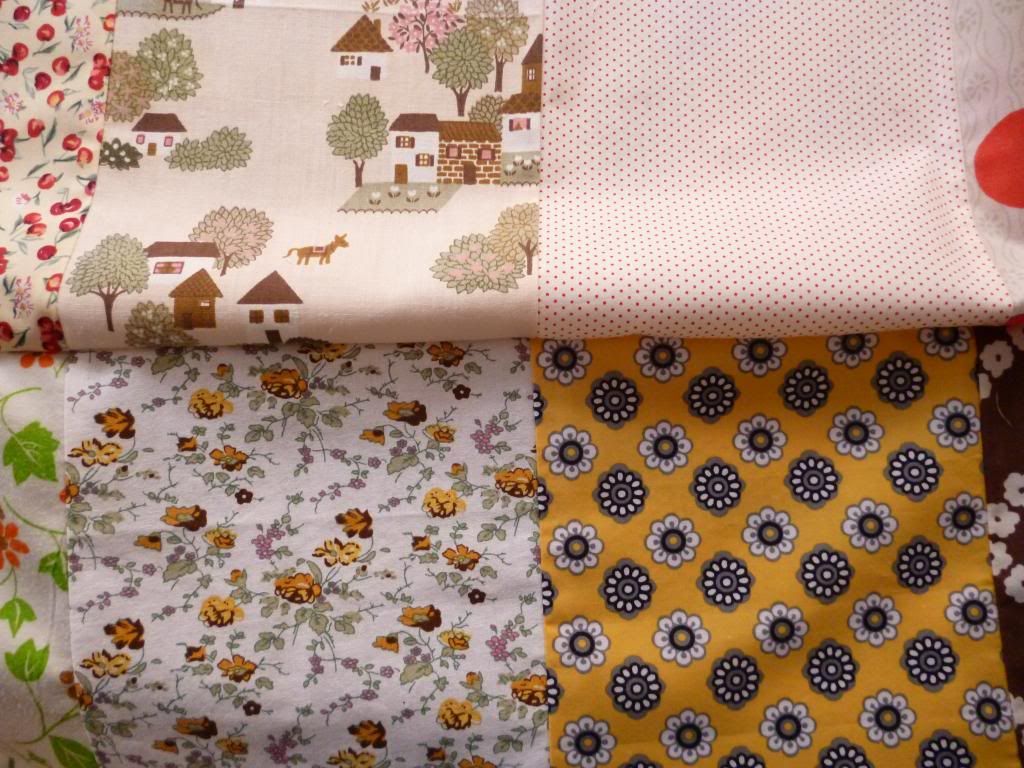 Squares??
Again
?? Yes, I'm afraid so. But the twist is that this quilt features no less than 208 6-inch squares. That's quite a lot of fabric! The fabric is either vintage, repurposed or new but from bits and pieces left over in my stash. The scary thing about such a massive project is that if I mess it up that's a helluva lot of fabric wasted... it's a little unnerving. I really hope it's all going to come together OK in the end.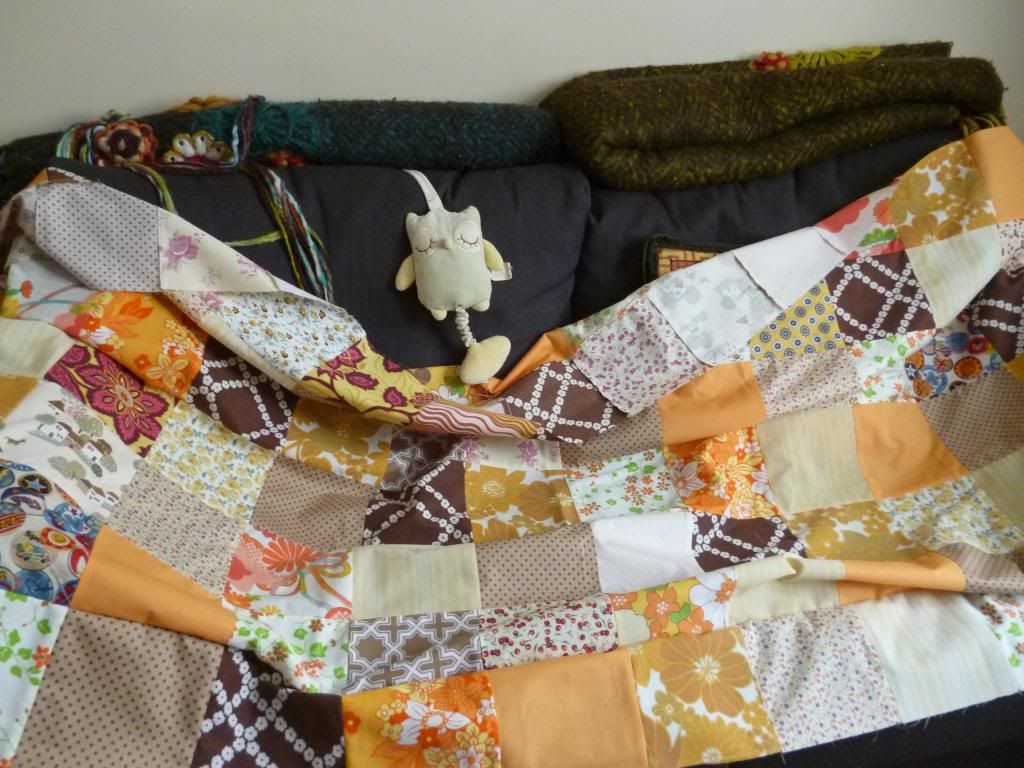 The role of this great big piece is to cover a new sofa we have on order (the plan is to finish it in time for the sofa's arrival!) With two little boys in the house we figure the sofa will not stay pristine for long. Enter the big homely patchwork quilt that's designed to be washable and ennlessly washed. Every seam is firmed up with a zig-zag stitch to stop the fabric fraying and give it extra strength and durability. That basically means stitching every seam twice.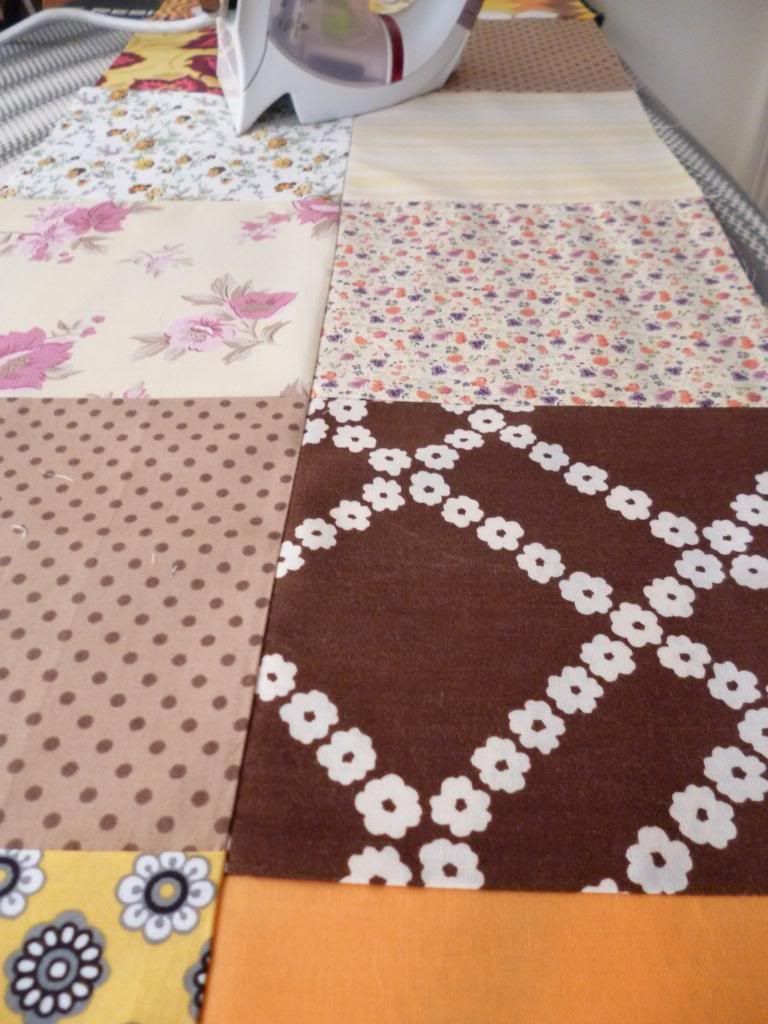 I'm also going to be trying two new (for me) techniques: stitching in the ditch (machine quilting very close to the seam) and binding using the quilt backing folded over - the latter will also require some neat mitred corners, so wish me luck! To be perfectly frank I'm not too sure about how it's looking right now, but I'm hoping that when it's all finished up it's going to look just right! Wish me luck...