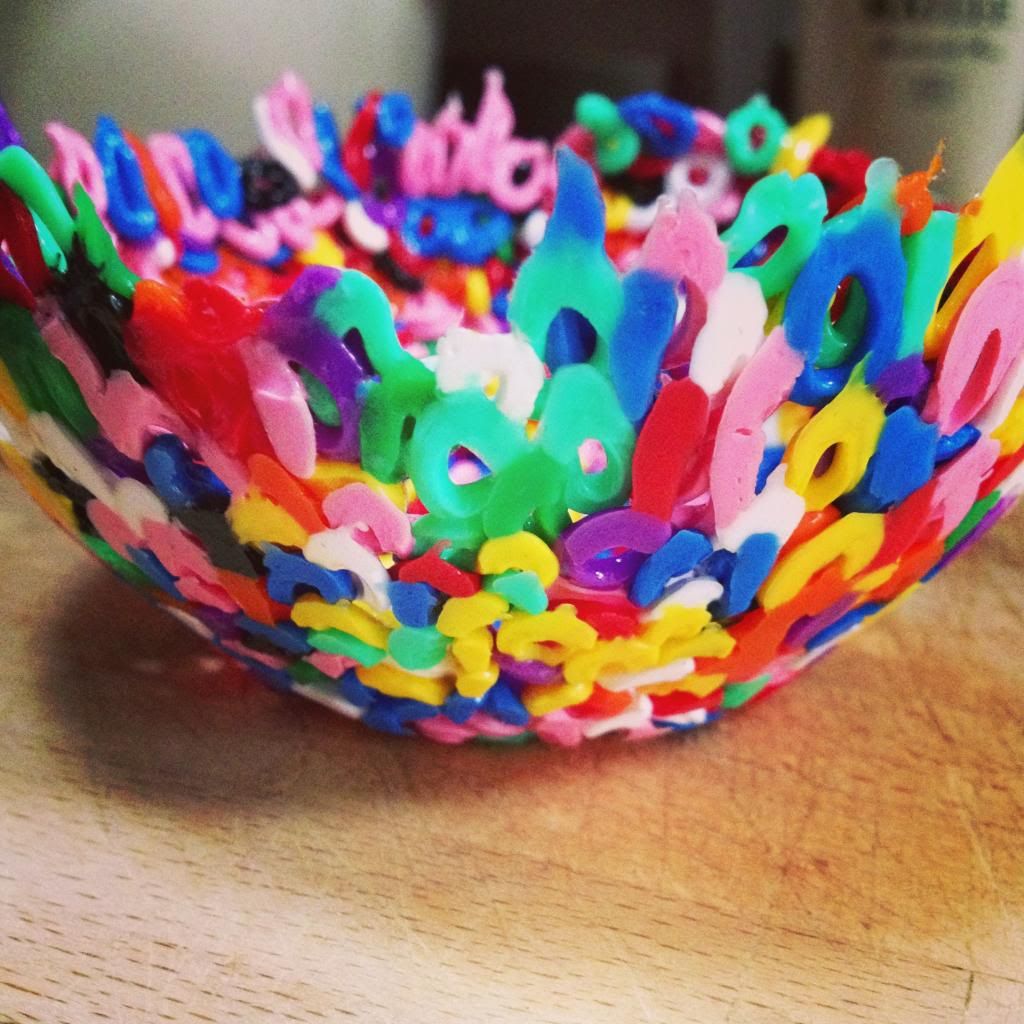 It was the project that tipped the balance in favour of immediately purchasing a box of 10,000 perler beads. As soon as I saw
this post on meaningfulmama.com
, I knew I had to make this rainbow-bright plastic bowl with my little boy.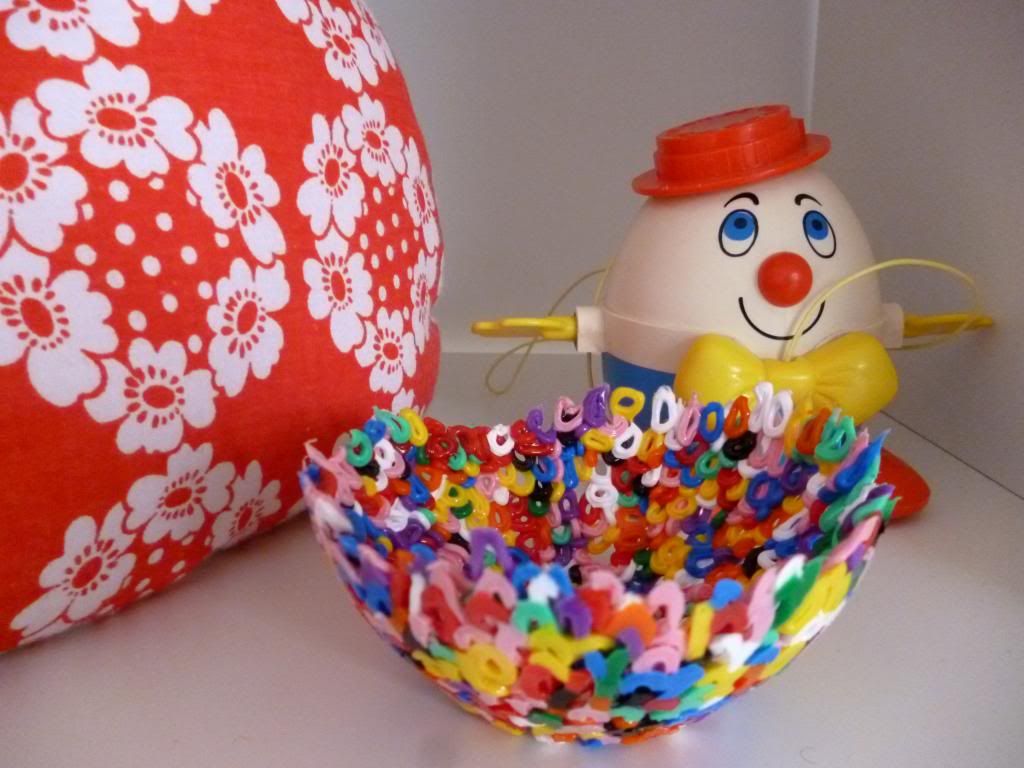 And it looks perfect in the shelves on his new room. I've got an update on that room coming up, by the way, but I really wanted to make the curtains before sharing photographs, and get a few other things finished... it's not ready yet! Anyway, the bowl is a super easy project to do with kids. I was surprised how easily a nearly-three-year-old could get the idea of pushing down the beads to keep a flat layer. We both enjoyed the feeling of plunging our hands into the big box of beads. I have to say, even if I didn't have kids I'd be tempted to make one of these! We started small - I wanted to see if it would work - but the boy has made me promise we'll make a big one at the weekend.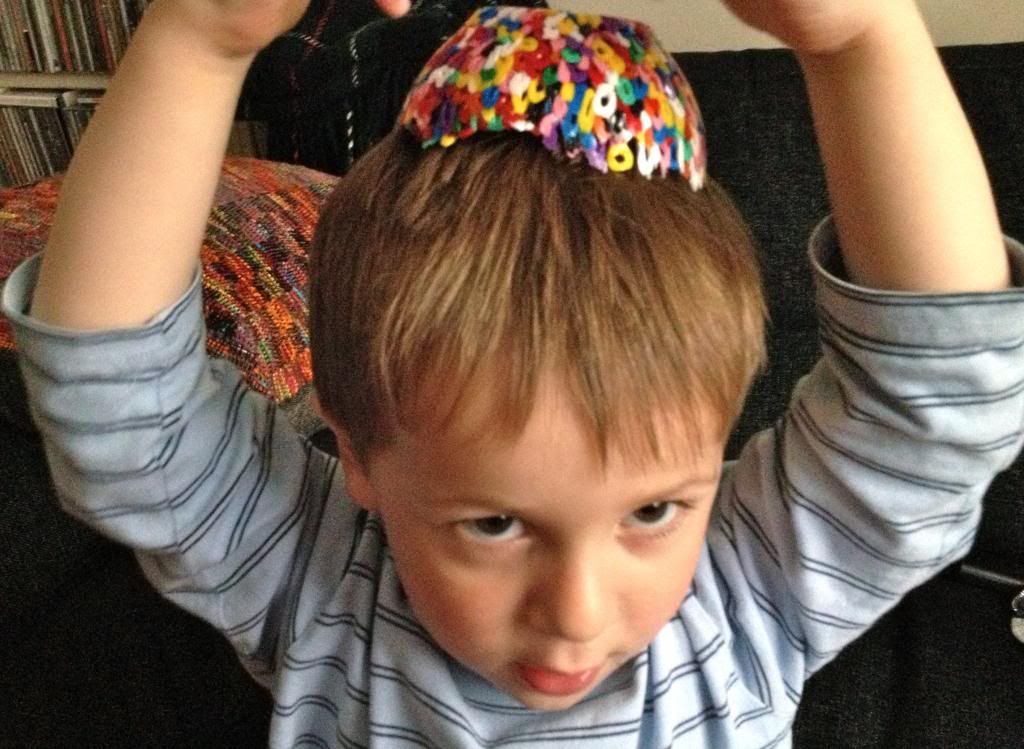 Oh yes, and very quickly he stopped even bothering to
call
it a bowl, let alone use it as one. It is known as 'my little hat', and is also used as the crocodile's chair in the musical chairs game we are playing at bathtime at the moment (the joy of water-friendly plastic!) I can still keep it on the shelves where it looks pretty, right? (He wants to keep it under his bed...!)
p.s. that fab Humpty Dumpty on the shelf is a 1979 Fisher Price original I found on Etsy... *love*!
p.p.s.
here's the link
to the post with instructions for making the bowl.