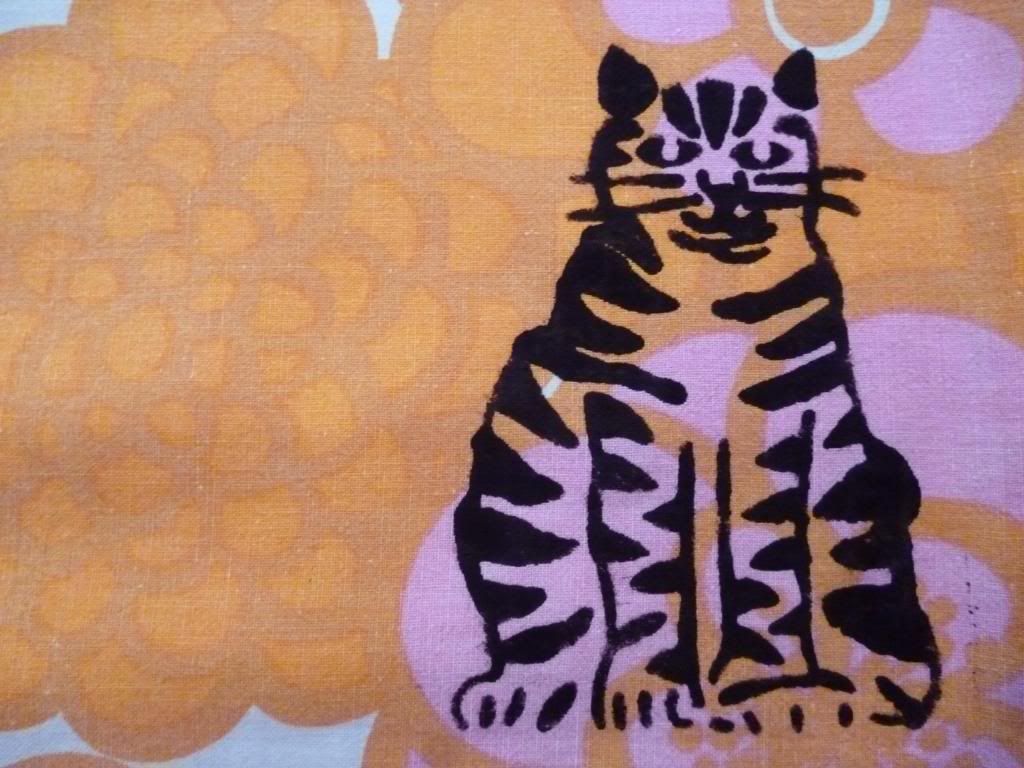 So I was, you know, wandering around with a grouchy baby in my arms who wouldn't be put down and cried if
I
sat down, and wondering what creative thing I could do standing up with him in the sling. Then I remembered this cute cat stencil I've had lying around, ever since receiving
this wonderful box set of Agnès Varda's films
for Christmas from my lovely husband. It's the image of Varda's cherished (and sadly deceased) cat
Zgougou
.
Seriously people, why did no-one tell me how easy this is? OK so my first attempt, on plain fabric (see above) was a bit fuzzy and blotchy, but I still love it. I wasn't sure if the plastic stencil would work (I've heard ironed-on freezer paper is the best bet), but I'm totally fine with the results, even if their is some seepage. Next up: a yellow t-shirt of my son's: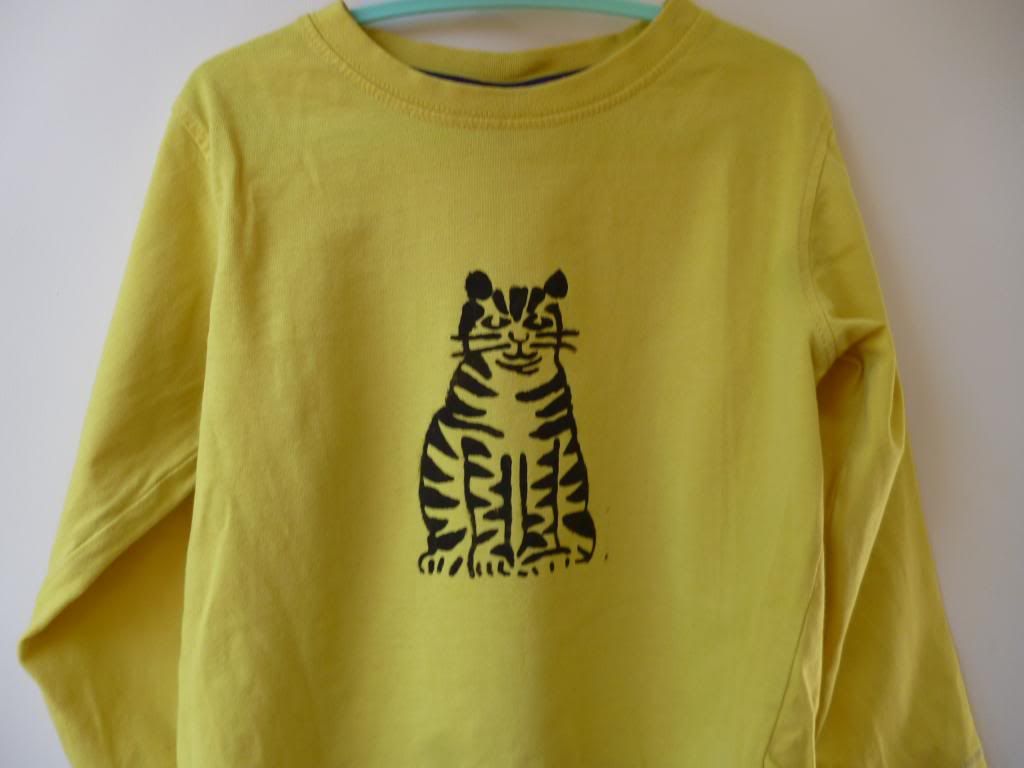 It totally transforms this plain yellow shirt which, frankly, I wasn't too keen on, into something cool! I can't wait to see him wearing it now. In the photo at the top of this post you can see that it even works on patterned fabric. This stencilled vintage material is going to become an appliqué on something - but I'm not sure quite what yet. I love it so much I want to choose carefully.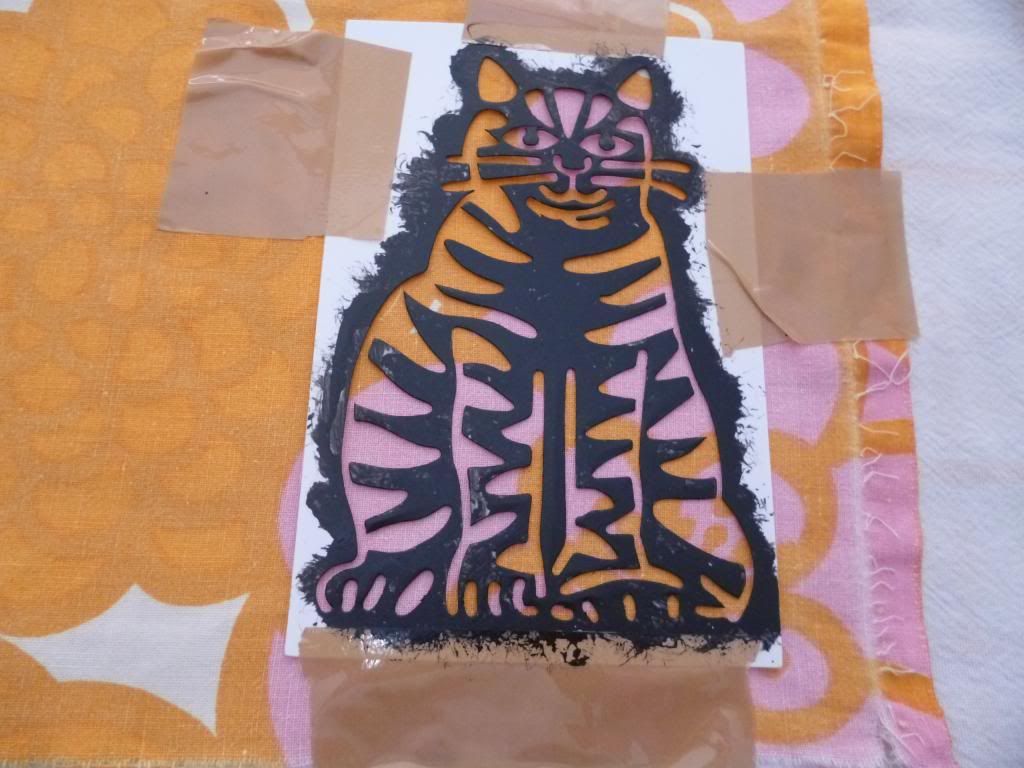 If you'd like to try, it really is the simplest thing in the world. All you need is:
- a stencil
- some fabric paint (I used Dylon, £2.95 per pot and it will go a long way)
- a paintbrush
- tape (I used some parcel tape that just happened to be on the kitchen table)
- 2 old tea towels you don't mind staining (one for putting behind the fabric while to absorb any paint that seeps through and the other one for ironing the stencil to set it).
I literally want to put cats everywhere now, it's kind of addictive... but I also want to try making my own stencil. Watch this space!