I've long had "make peg bag" on my to-do list, because it's one of those useful objects that is so worth making. More than this: our pegs had been living in an increasingly cracked plastic box, one that was no longer living up to the name of "container", leading to much swearing and cursing.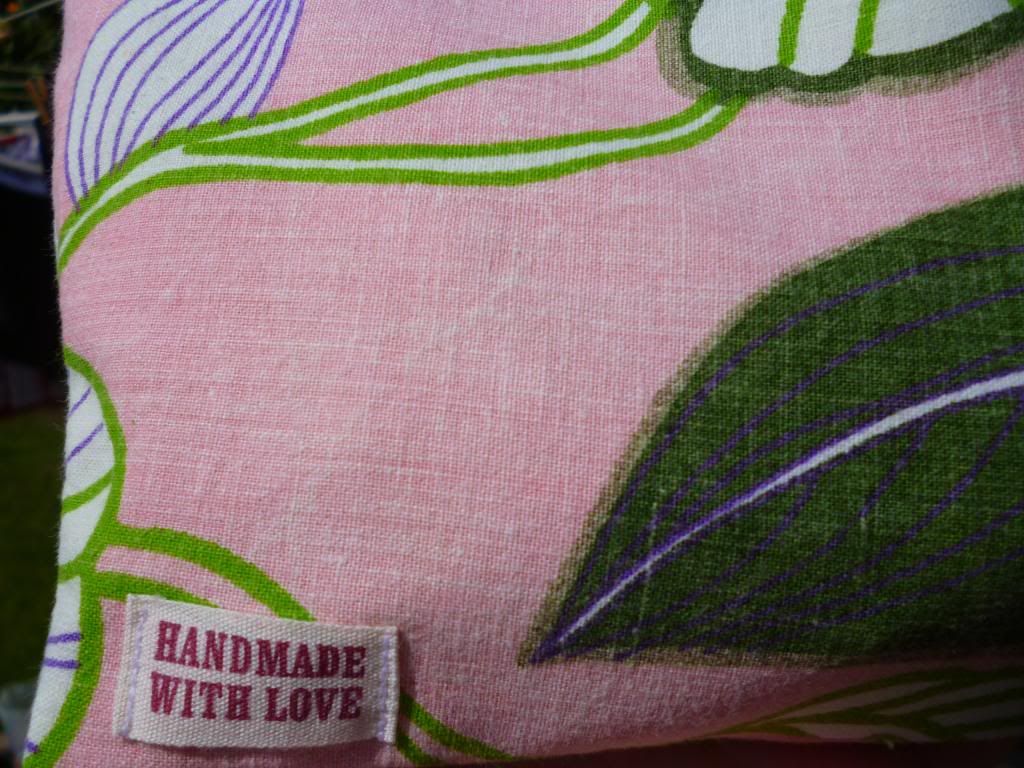 The only thing is, I was somewhat nervous about making a peg bag. The talented and lovely
Anna of Miss Beatrix
once posted about her
Peg Bag of Doom
, making me suspect (knowing myself as I do) that a lot of basting, fiddling, and indeed more swearing might possibly be involved in the process... Luckily, after much searching, I found the right method to help me making something quickly and without fuss. I made my own pattern, but followed the process in Emma Hardy's
Sewing in No Time
(very useful book I picked up for £2 - score!) You can also refer to an online version of the tutorial
HERE
.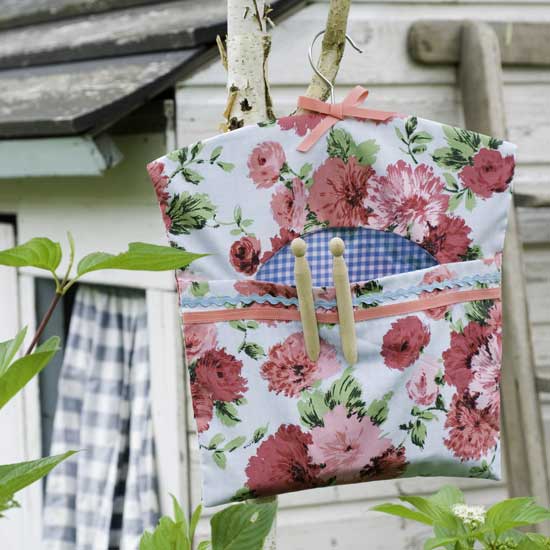 Emma Hardy's peg bag
The only thing I'm not too keen on with this method is that there are some raw seams near the hole where the hanger comes through. Emma Hardy hides this with a bow at the front, but I added a vintage button at the back too, to help keep that seam folded over and neat (any excuse for a vintage button, you may say).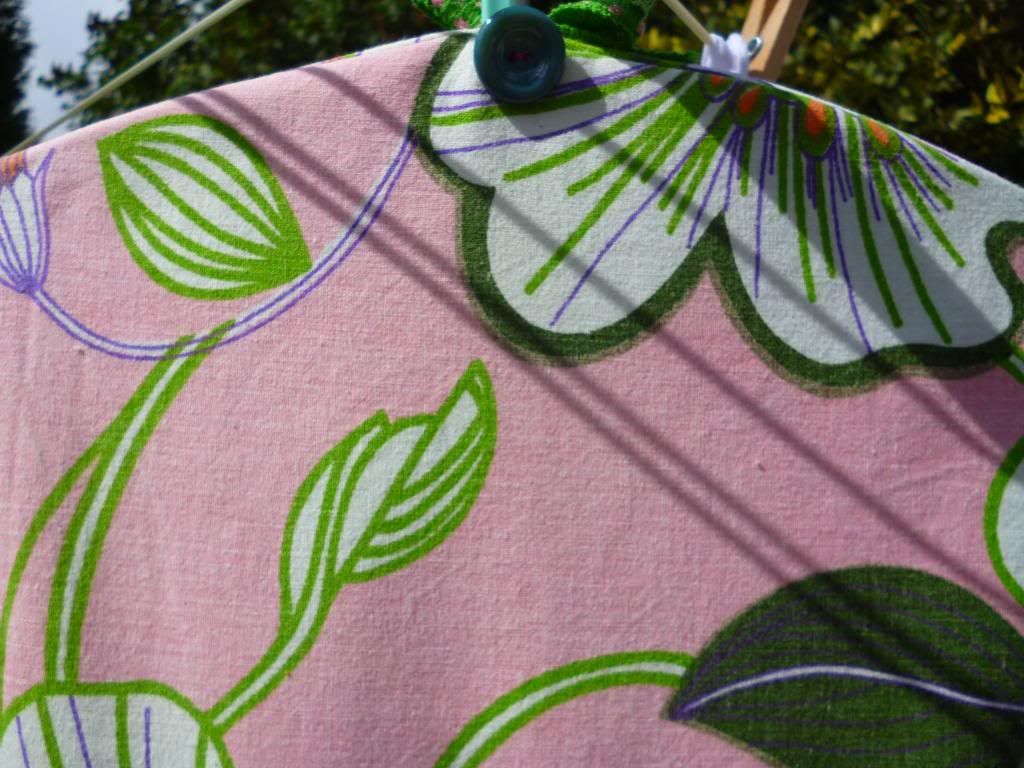 While I'm on maternity leave, every day is a laundry day, and I love that this wonderful Summer we're having (yes, still!) is allowing me to hang out every load. Now that I finally have something both functional and pretty (clock that vintage fabric... ahhhh!) to help me along, the daily rounds of sheets and onesies genuinely feels less onerous!
P.s. yes this would be even prettier with a wooden hanger - but I'm not about to throw out a perfectly good green plastic hanger!!