I've been longing to share this wonky teddy with you. He is made from my old plaid pyjama bottoms and my husband's old grey joggers, both of which were very well-loved and wore out at just the same time.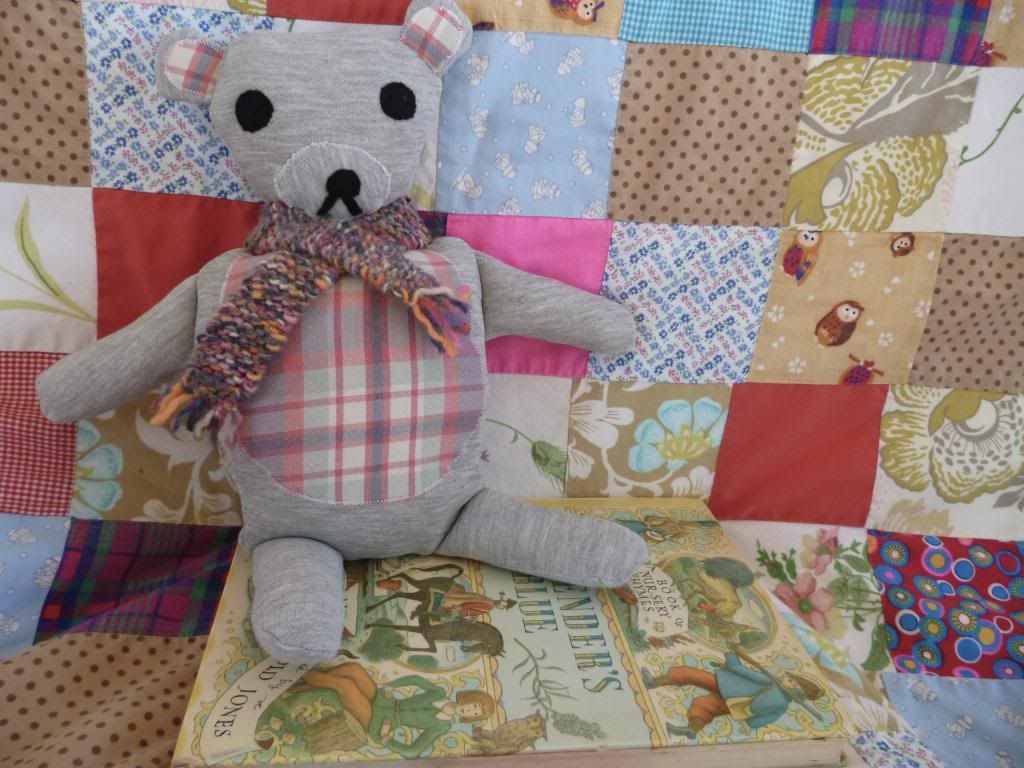 He is all wonky because I didn't use any pattern to make him, not even one I drew myself. I just cut up the fabric semi-haphazardly according to the image I had in my mind's eye and sewed him up. I made him all of a flurry in the excitement of my idea but he wasn't finished for ages because I couldn't find the right ribbon for his neck. Then I realised he needed a little knitted scarf. It was worth waiting for the right idea to surface.
Very quickly I knew he was destined for my friend's baby-to-be. That baby has recently arrived, a little girl born a matter of hours after Prince George, on 23rd July. I'm excited to meet her this Saturday! I made a little drawstring bag from the same pyjama fabric and some garden twine (does anyone else have a thing for garden twine?) I might decorate it if I have time.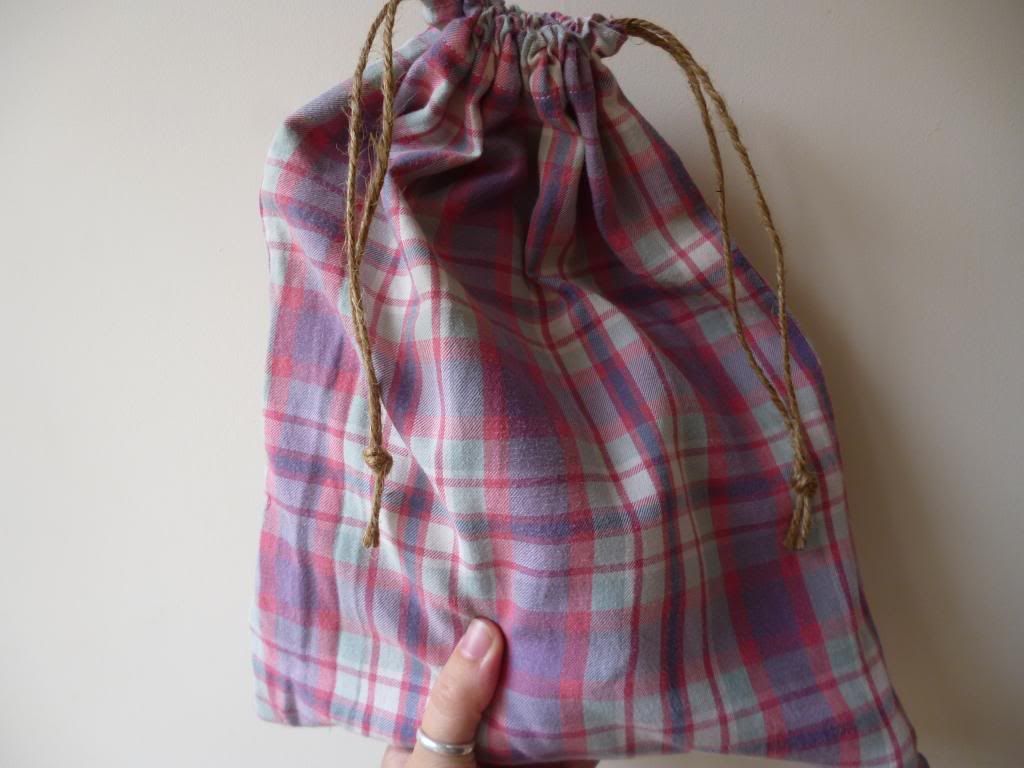 I also bought these adorable little vintage dresses from
this fab vintage shop on Etsy
that has great sales on Instagram (@vintage_gingerbread - top tip!) I can't wait to see little-miss-sweetie wearing them!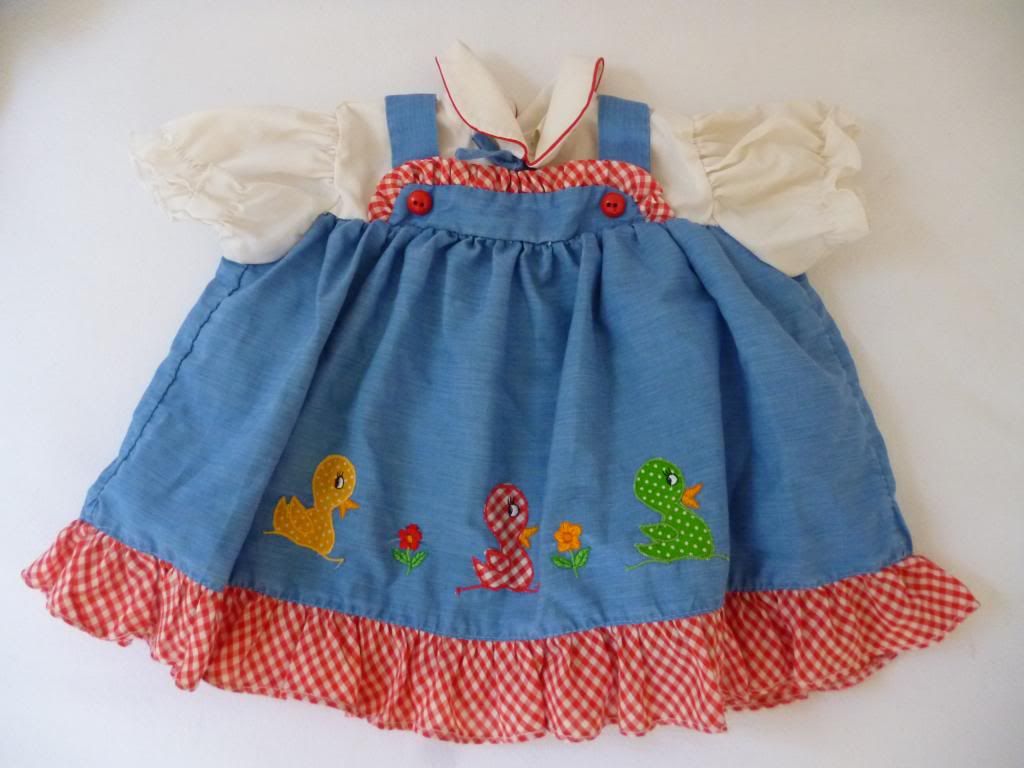 Ah they don't make little girls' dresses like they used to! I just hope she turns out to be a gorgeous redhead like her mama.