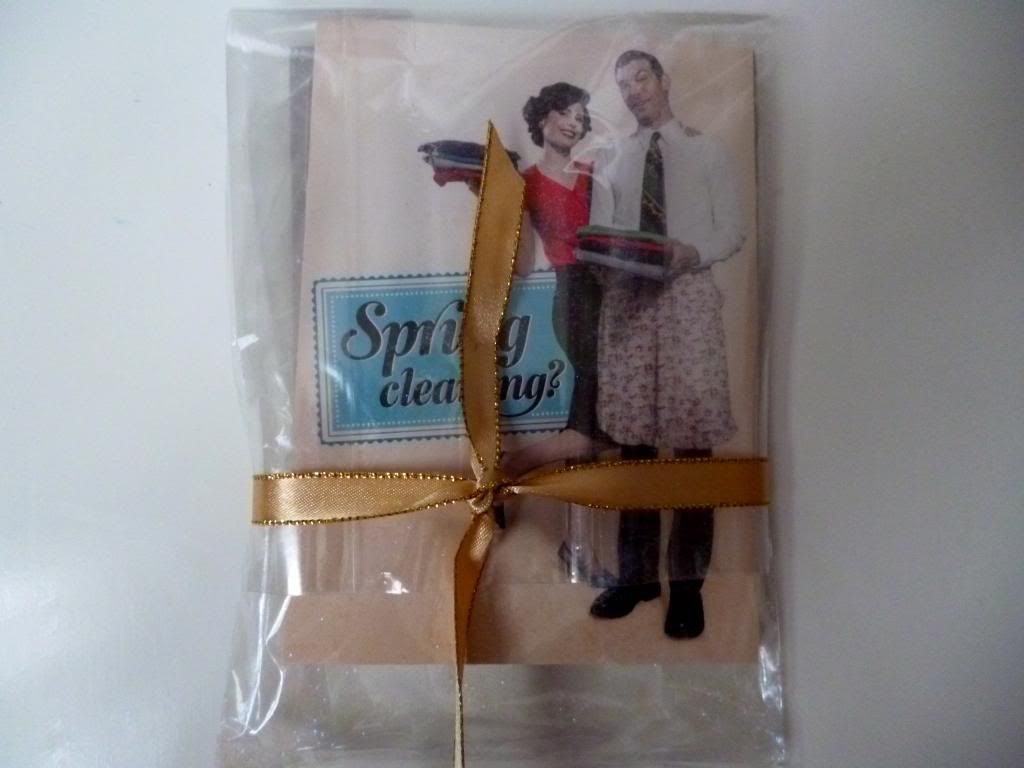 The lovely
Mezz
organised a handmade card swap and I was paired up with
Kate
. I was impressed by
her incredible travel blog - 'little red tree frog' -
definitely worth checking out if you fancy a virtual world tour! She made eight lovely cards, each with a different message inside. I love the way they were packaged with gold ribbon and a shimmer of lilac glitter.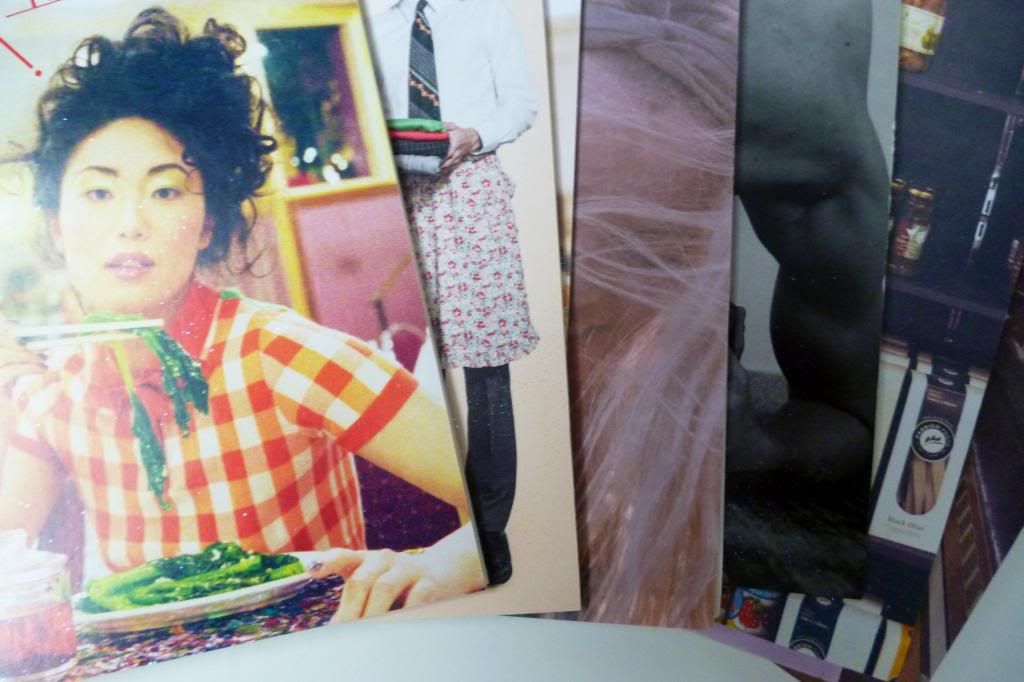 All the cards are beautifully made. Kate was worried they'd be more her taste than mine, but I love the fact that I wouldn't have thought to make these myself, that's part of the point of the swap! I know I'll enjoy using them.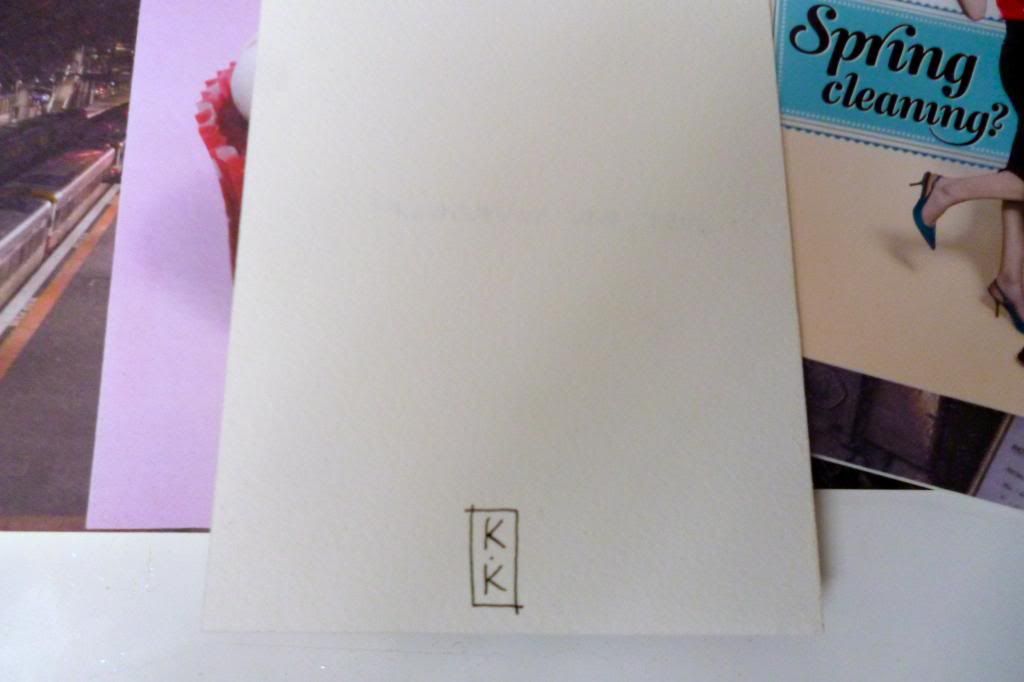 Her attention to detail was great. I especially loved the little logo she made on the back of each card. And her handwriting is really pretty!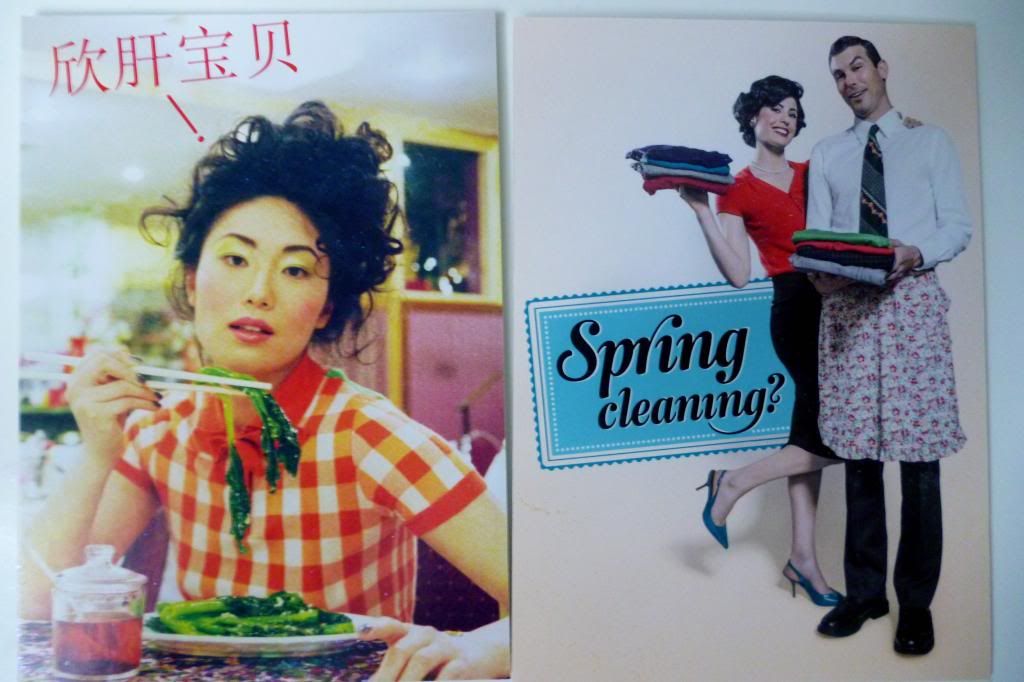 'Just be yourself!' and 'Here's to sharing the housework' (the latter is going off with a wedding present to a dear friend of mine).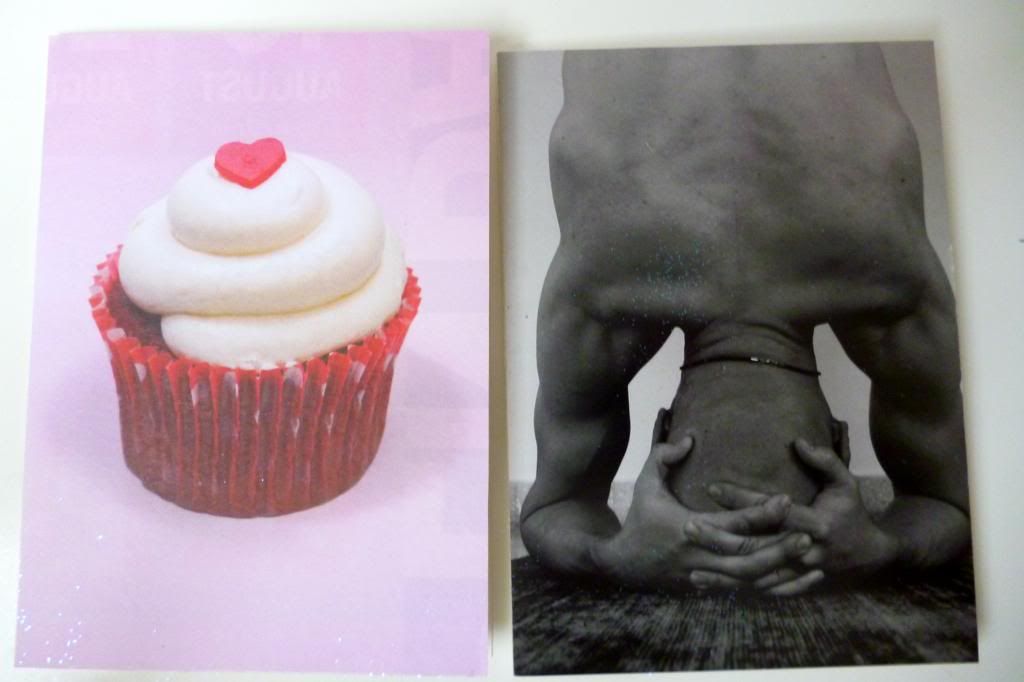 'Happy birthday' and 'Thank you'.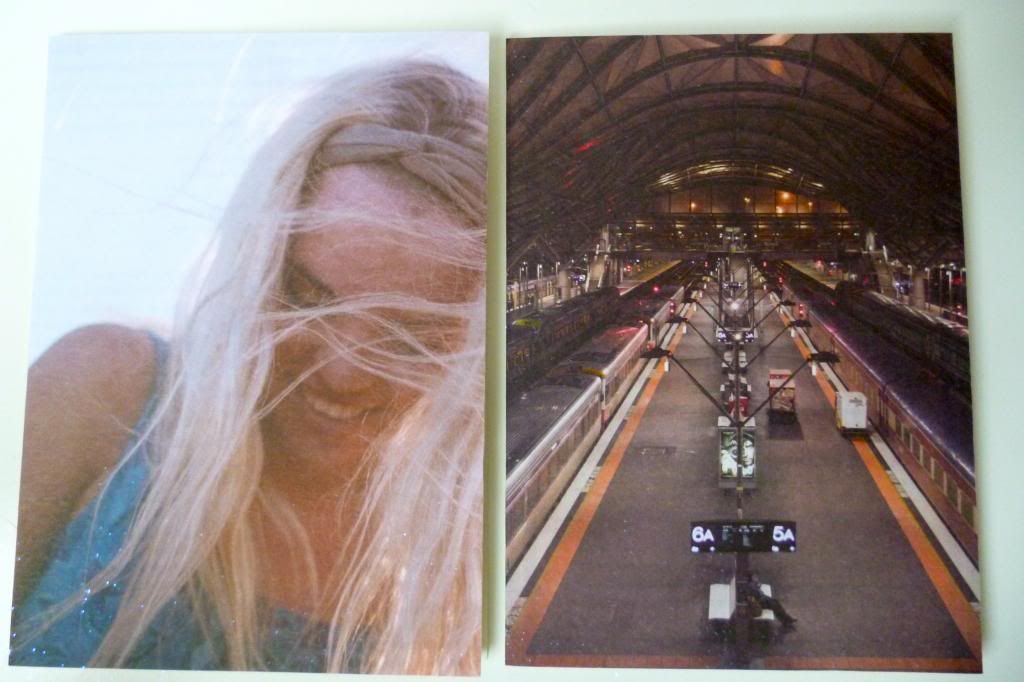 'You make me smile' and 'Bon Voyage'.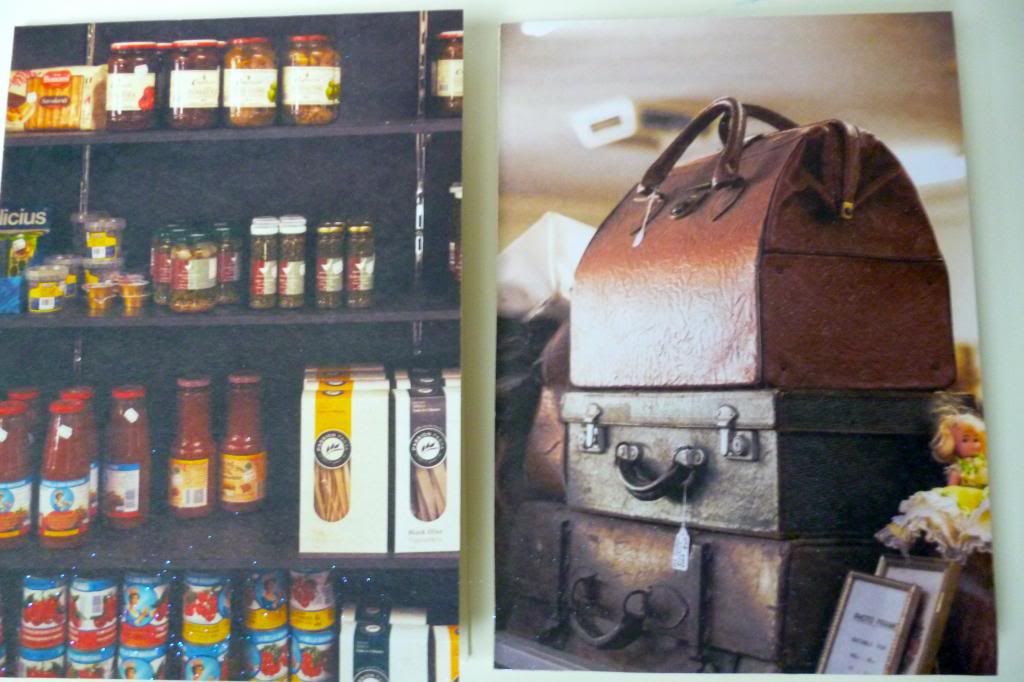 'Dinner?' and 'Bon Voyage'. Thanks Kate, I love my cards and this was a fun swap! I'll be sharing what I made for Kate as soon as I know they've reached their destination in Australia.