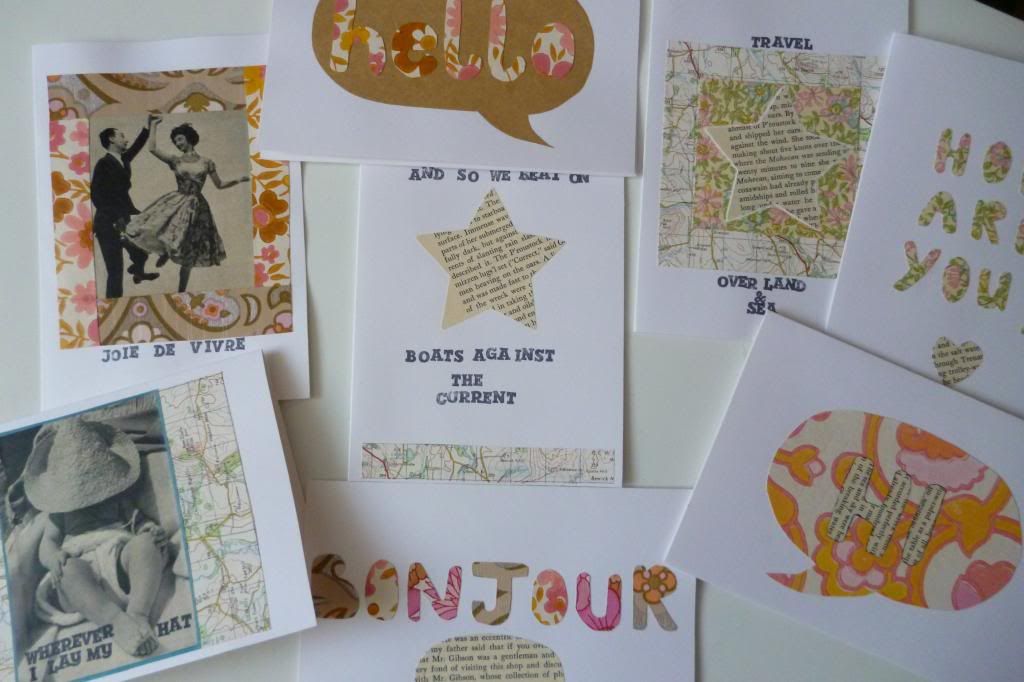 Kate has received my cards now, so I can share what I made for her. I played around with a similar idea to the cards I wrote about in
this post
and was inspired by Kate's
amazing travels
.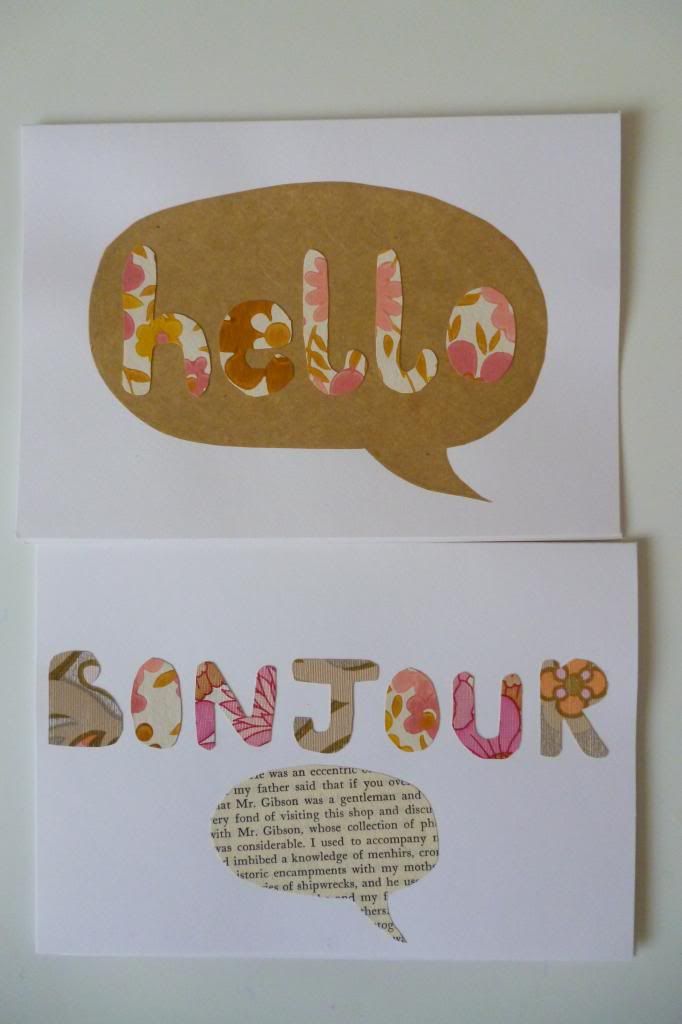 Kate mentioned that she liked using vintage maps to wrap gifts, so I also incorporated a piece of vintage map into the designs.
And I used some pages from an old book about ships and the sea, along with vintage wallpaper and hand-stamped text.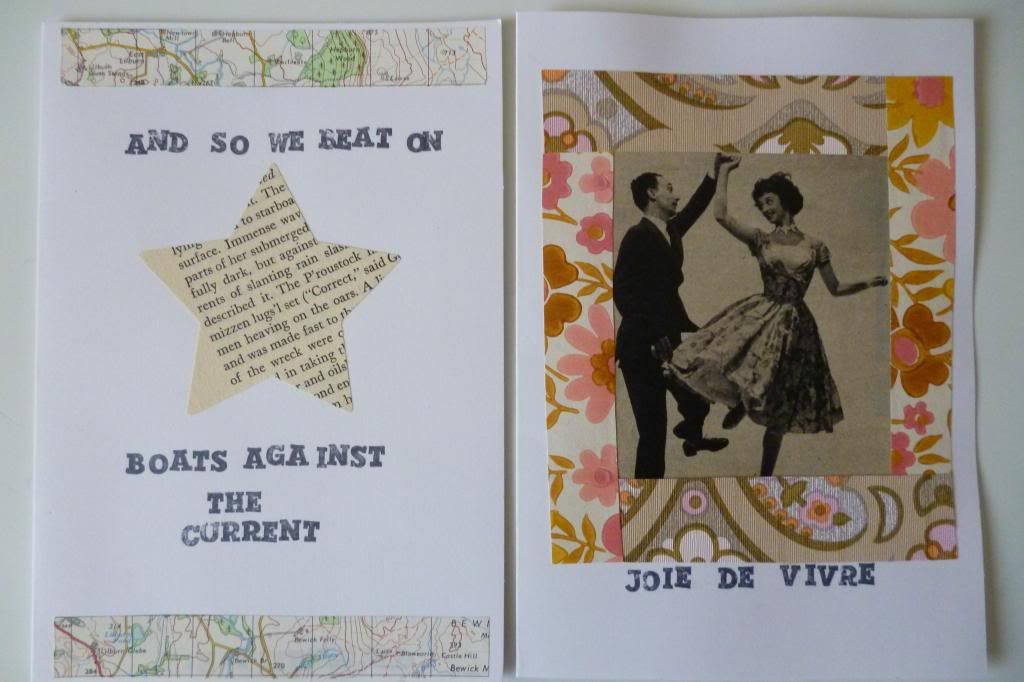 I enjoyed making them and hope Kate will find them fun to send. I wonder where the cards will travel?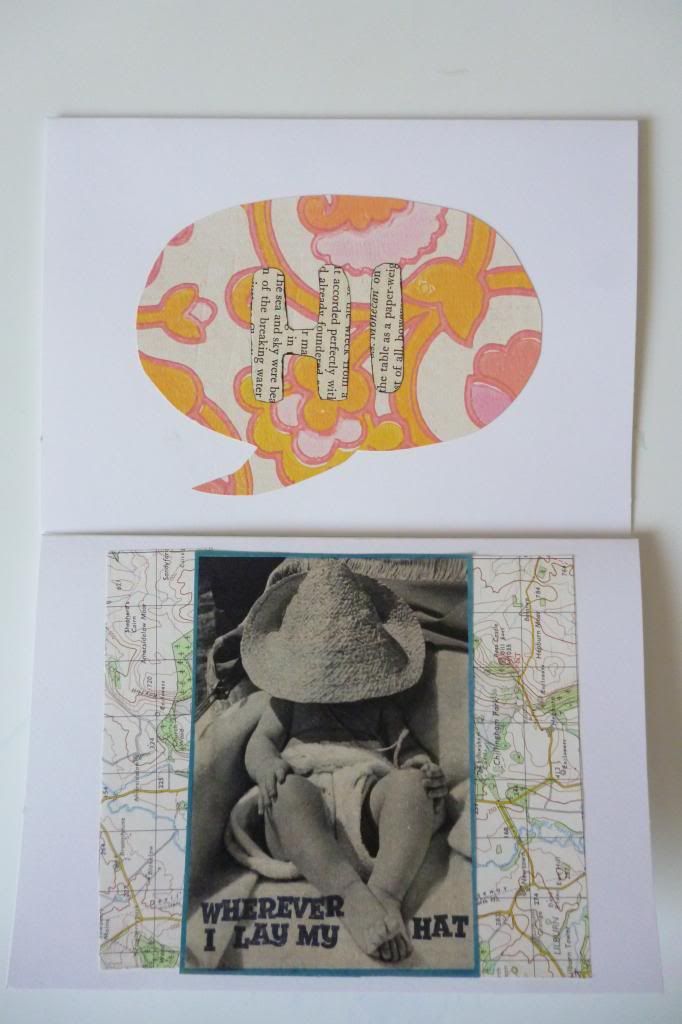 See the cards Kate sent me
here
. We're now talking about doing a handmade Christmas card swap to continue the fun...